10.7: Crisis Communication Plan
Last updated
Page ID

58989
\( \newcommand{\vecs}[1]{\overset { \scriptstyle \rightharpoonup} {\mathbf{#1}} } \) \( \newcommand{\vecd}[1]{\overset{-\!-\!\rightharpoonup}{\vphantom{a}\smash {#1}}} \)\(\newcommand{\id}{\mathrm{id}}\) \( \newcommand{\Span}{\mathrm{span}}\) \( \newcommand{\kernel}{\mathrm{null}\,}\) \( \newcommand{\range}{\mathrm{range}\,}\) \( \newcommand{\RealPart}{\mathrm{Re}}\) \( \newcommand{\ImaginaryPart}{\mathrm{Im}}\) \( \newcommand{\Argument}{\mathrm{Arg}}\) \( \newcommand{\norm}[1]{\| #1 \|}\) \( \newcommand{\inner}[2]{\langle #1, #2 \rangle}\) \( \newcommand{\Span}{\mathrm{span}}\) \(\newcommand{\id}{\mathrm{id}}\) \( \newcommand{\Span}{\mathrm{span}}\) \( \newcommand{\kernel}{\mathrm{null}\,}\) \( \newcommand{\range}{\mathrm{range}\,}\) \( \newcommand{\RealPart}{\mathrm{Re}}\) \( \newcommand{\ImaginaryPart}{\mathrm{Im}}\) \( \newcommand{\Argument}{\mathrm{Arg}}\) \( \newcommand{\norm}[1]{\| #1 \|}\) \( \newcommand{\inner}[2]{\langle #1, #2 \rangle}\) \( \newcommand{\Span}{\mathrm{span}}\)\(\newcommand{\AA}{\unicode[.8,0]{x212B}}\)
Understand how to prepare a crisis communication plan
What is happening?
Is anyone in danger?
How big is the problem?
Who reported the problem?
Where is the problem?
Has a response started?
What resources are on-scene?
Who is responding so far?
Is everyone's location known?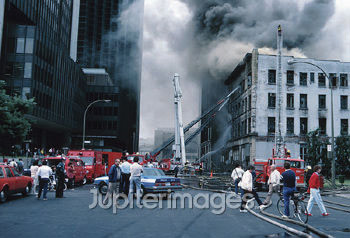 Developing Your Own Crisis Communication Plan
Crisis communication team members with contact information,
Designated spokesperson,
Meeting place/location, and
Media plan with procedures.
Decide what actions to take,
Carry out those actions, and
Offer expertise or education in the relevant areas.
Key Takeaway
Because crises are bound to happen despite the best planning, every organization should have a crisis communication plan, which includes designating a crisis communication team and spokesperson.
Locate the crisis communication plan where you go to school or work, or find one online. Briefly describe the overall plan and please note at least one part, element, or point of emphasis we have not discussed. Post and compare with classmates.
When people don't know what to do in a crisis situation, what happens? How can you address probable challenges before the crisis occurs? Discuss your ideas with your classmates.
As a case study, research one crisis that involves your area of training or career field. What communication issues were present and how did they affect the response to the crisis? Compare your results with classmates.
Locate a crisis communication online and review it. Share and compare with classmates.
Do you always have to be on guard with members of the media? Why or why not? Explain your answer to the class as if they were members of the media.