15.2: The Healthy Life
Last updated
Page ID

12017
\( \newcommand{\vecs}[1]{\overset { \scriptstyle \rightharpoonup} {\mathbf{#1}} } \) \( \newcommand{\vecd}[1]{\overset{-\!-\!\rightharpoonup}{\vphantom{a}\smash {#1}}} \)\(\newcommand{\id}{\mathrm{id}}\) \( \newcommand{\Span}{\mathrm{span}}\) \( \newcommand{\kernel}{\mathrm{null}\,}\) \( \newcommand{\range}{\mathrm{range}\,}\) \( \newcommand{\RealPart}{\mathrm{Re}}\) \( \newcommand{\ImaginaryPart}{\mathrm{Im}}\) \( \newcommand{\Argument}{\mathrm{Arg}}\) \( \newcommand{\norm}[1]{\| #1 \|}\) \( \newcommand{\inner}[2]{\langle #1, #2 \rangle}\) \( \newcommand{\Span}{\mathrm{span}}\) \(\newcommand{\id}{\mathrm{id}}\) \( \newcommand{\Span}{\mathrm{span}}\) \( \newcommand{\kernel}{\mathrm{null}\,}\) \( \newcommand{\range}{\mathrm{range}\,}\) \( \newcommand{\RealPart}{\mathrm{Re}}\) \( \newcommand{\ImaginaryPart}{\mathrm{Im}}\) \( \newcommand{\Argument}{\mathrm{Arg}}\) \( \newcommand{\norm}[1]{\| #1 \|}\) \( \newcommand{\inner}[2]{\langle #1, #2 \rangle}\) \( \newcommand{\Span}{\mathrm{span}}\)\(\newcommand{\AA}{\unicode[.8,0]{x212B}}\)
By Emily Hooker and Sarah Pressman
Describe basic terminology used in the field of health psychology.
Explain theoretical models of health, as well as the role of psychological stress in the development of disease.
Describe psychological factors that contribute to resilience and improved health.
Defend the relevance and importance of psychology to the field of medicine.
What Is Health Psychology?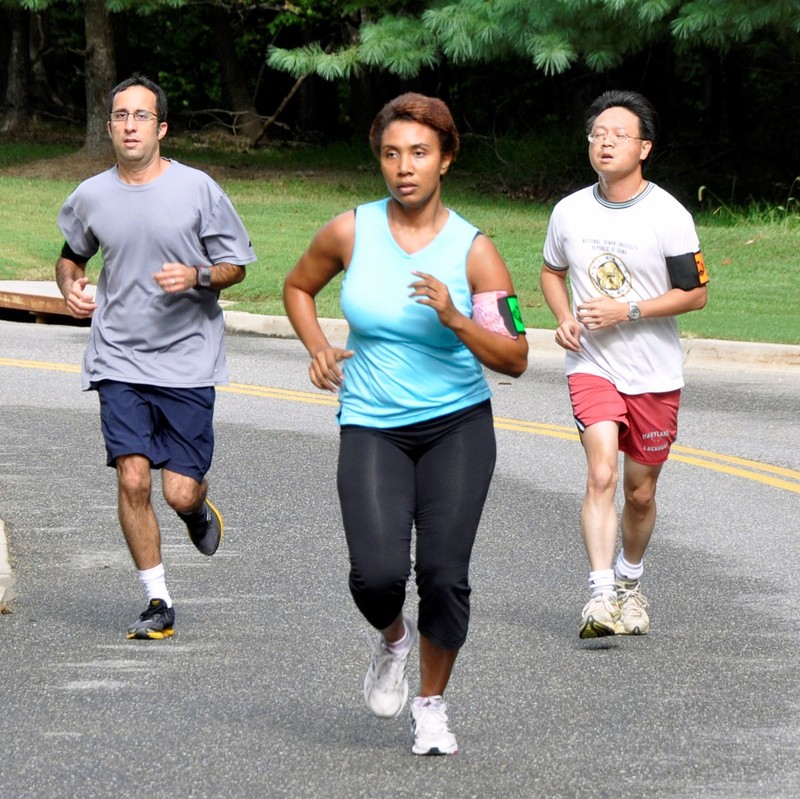 Stress And Health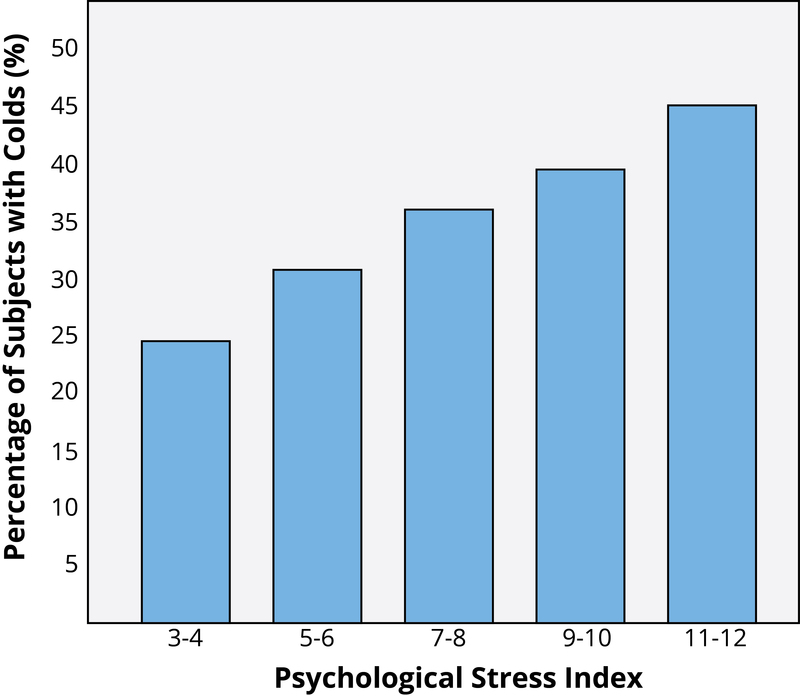 Protecting Our Health
Coping
Control and Self-Efficacy
Social Relationships
Dispositions and Emotions
Stress Management
Coping Strategies
Control and Self-Efficacy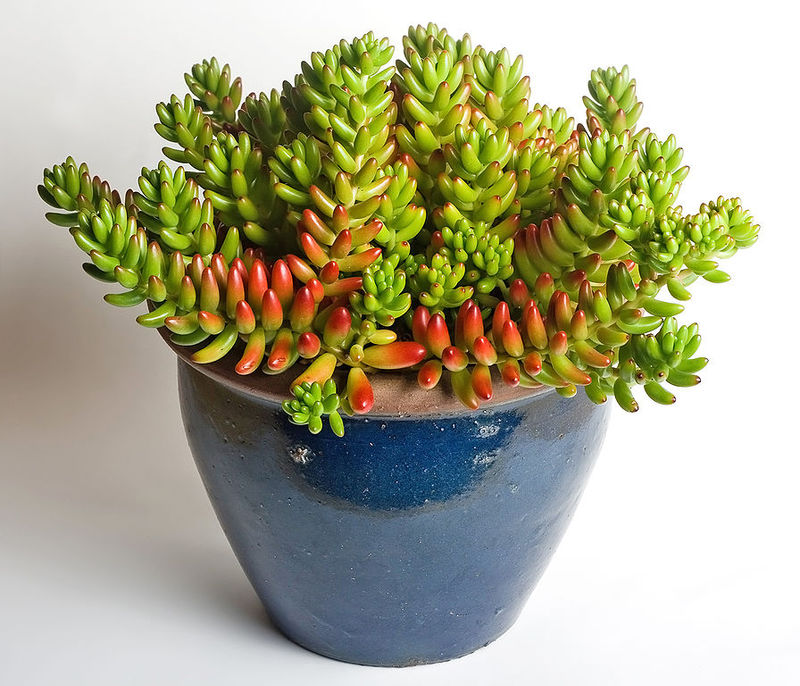 Social Relationships
Dispositions and Emotions: What's Risky and What's Protective?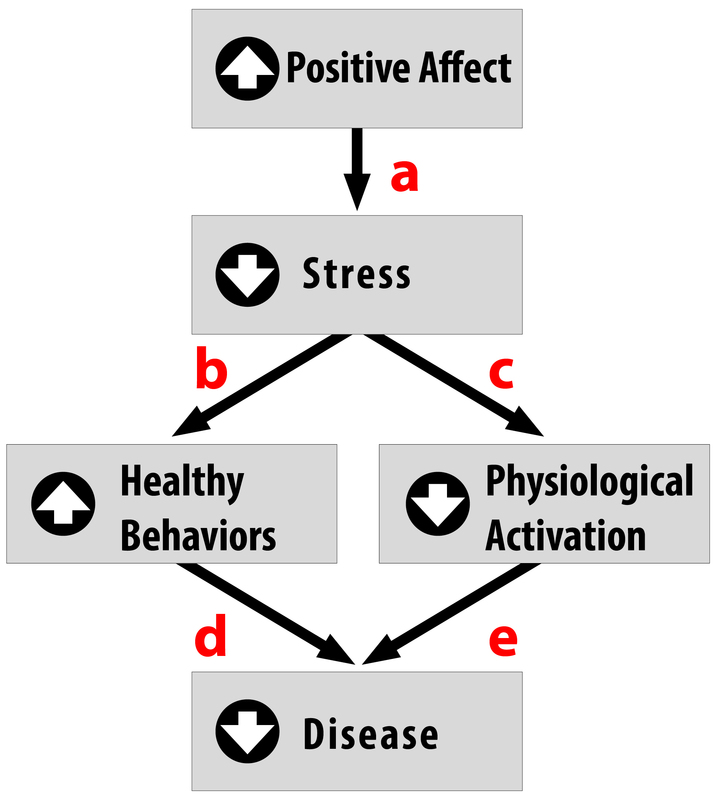 Stress Management
The Importance Of Good Health Practices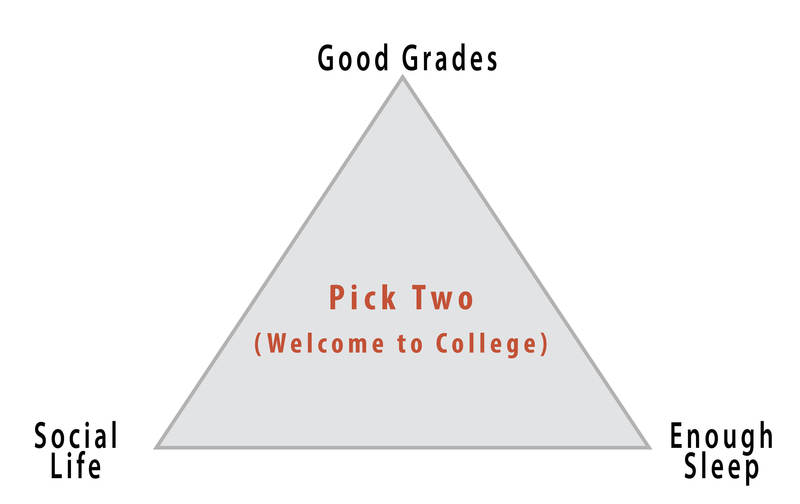 Psychology And Medicine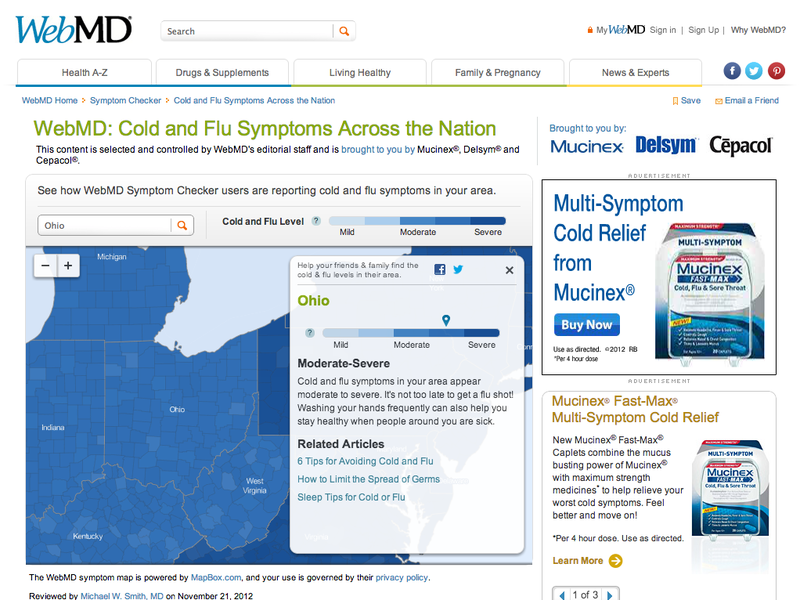 Being A Health Psychologist
The Future Of Health Psychology
Outside Resources
App: 30 iPhone apps to monitor your health

Quiz: Hostility

Self-assessment: Perceived Stress Scale

www.ncsu.edu/assessment/resou...ress_scale.pdf

Self-assessment: What's your real age (based on your health practices and risk factors)?

Video: Try out a guided meditation exercise to reduce your stress

Web: American Psychosomatic Society

Web: APA Division 38, Health Psychology

Web: Society of Behavioral Medicine
Discussion Questions
What psychological factors contribute to health?
Which psychosocial constructs and behaviors might help protect us from the damaging effects of stress?
What kinds of interventions might help to improve resilience? Who will these interventions help the most?
How should doctors use research in health psychology when meeting with patients?
Why do clinical health psychologists play a critical role in improving public health?
Vocabulary
Adherence

In health, it is the ability of a patient to maintain a health behavior prescribed by a physician. This might include taking medication as prescribed, exercising more, or eating less high-fat food.

Behavioral medicine

A field similar to health psychology that integrates psychological factors (e.g., emotion, behavior, cognition, and social factors) in the treatment of disease. This applied field includes clinical areas of study, such as occupational therapy, hypnosis, rehabilitation or medicine, and preventative medicine.

Biofeedback

The process by which physiological signals, not normally available to human perception, are transformed into easy-to-understand graphs or numbers. Individuals can then use this information to try to change bodily functioning (e.g., lower blood pressure, reduce muscle tension).

Biomedical Model of Health

A reductionist model that posits that ill health is a result of a deviation from normal function, which is explained by the presence of pathogens, injury, or genetic abnormality.

Biopsychosocial Model of Health

An approach to studying health and human function that posits the importance of biological, psychological, and social (or environmental) processes.

Chronic disease

A health condition that persists over time, typically for periods longer than three months (e.g., HIV, asthma, diabetes).

Control

Feeling like you have the power to change your environment or behavior if you need or want to.

Daily hassles

Irritations in daily life that are not necessarily traumatic, but that cause difficulties and repeated stress.

Emotion-focused coping

Coping strategy aimed at reducing the negative emotions associated with a stressful event.

General Adaptation Syndrome

A three-phase model of stress, which includes a mobilization of physiological resources phase, a coping phase, and an exhaustion phase (i.e., when an organism fails to cope with the stress adequately and depletes its resources).

Health

According to the World Health Organization, it is a complete state of physical, mental, and social well-being and not merely the absence of disease or infirmity.

Health behavior

Any behavior that is related to health—either good or bad.

Hostility

An experience or trait with cognitive, behavioral, and emotional components. It often includes cynical thoughts, feelings of emotion, and aggressive behavior.

Mind–body connection

The idea that our emotions and thoughts can affect how our body functions.

Problem-focused coping

A set of coping strategies aimed at improving or changing stressful situations.

Psychoneuroimmunology

A field of study examining the relationship among psychology, brain function, and immune function.

Psychosomatic medicine

An interdisciplinary field of study that focuses on how biological, psychological, and social processes contribute to physiological changes in the body and health over time.

Resilience

The ability to "bounce back" from negative situations (e.g., illness, stress) to normal functioning or to simply not show poor outcomes in the face of adversity. In some cases, resilience may lead to better functioning following the negative experience (e.g., post-traumatic growth).

Self-efficacy

The belief that one can perform adequately in a specific situation.

Social integration

The size of your social network, or number of social roles (e.g., son, sister, student, employee, team member).

Social support

The perception or actuality that we have a social network that can help us in times of need and provide us with a variety of useful resources (e.g., advice, love, money).

Stress

A pattern of physical and psychological responses in an organism after it perceives a threatening event that disturbs its homeostasis and taxes its abilities to cope with the event.

Stressor

An event or stimulus that induces feelings of stress.

Type A Behavior

Type A behavior is characterized by impatience, competitiveness, neuroticism, hostility, and anger.

Type B Behavior

Type B behavior reflects the absence of Type A characteristics and is represented by less competitive, aggressive, and hostile behavior patterns.
References
Adamson, J., Ben-Shlomo, Y., Chaturvedi, N., & Donovan, J. (2008). Ethnicity, socio-economic position and gender—do they affect reported health—care seeking behaviour? Social Science & Medicine, 57, 895–904.
American Psychological Association (2012). Stress in American 2012 [Press release]. Retrieved from www.apa.org/news/press/releas...nerations.aspx
Belloc, N. B., & Breslow, L. (1972). Relationship of physical health status and health practices. Preventive Medicine, 1, 409–421.
Billings, A. G., & Moos, R. H. (1981). The role of coping responses and social resources in attenuating the stress of life events. Journal of Behavioral Medicine, 4, 139–157.
Breslow, L., & Enstrom, J. E. (1980). Persistence of health habits and their relationship to mortality. Preventive Medicine, 9, 469–483.
Briscoe, M. E. (1987). Why do people go to the doctor? Sex differences in the correlates of GP consultation. Social Science & Medicine, 25, 507–513.
Carver, C. S., Scheier, M. F., & Weintraub, J. K. (1989). Assessing coping strategies: A theoretically based approach. Journal of Personality and Social Psychology, 56, 267–283.
Cohen, S., & Herbert, T. B. (1996). Health psychology: Psychological factors and physical disease from the perspective of human psychoneuroimmunology. Annual Review of Psychology, 47, 113–142.
Cohen, S., & Wills, T. A. (1985). Stress, social support, and the buffering hypothesis. Psychological Bulletin, 98, 310–357.
Cohen, S., Alper, C. M., Doyle, W. J., Treanor, J. J., & Turner, R. B. (2006). Positive emotional style predicts resistance to illness after experimental exposure to rhinovirus or influenza A virus. Psychosomatic Medicine, 68, 809–815.
Cohen, S., Janicki-Deverts, D., & Miller, G. E. (2007). Psychological stress and disease. Journal of the American Medical Association, 298, 1685–1687.
Cohen, S., Tyrrell, D. A., & Smith, A. P. (1991). Psychological stress and susceptibility to the common cold. New England Journal of Medicine, 325, 606–612.
Cole-Lewis, H., & Kershaw, T. (2010). Text messaging as a tool for behavior change in disease prevention and management. Epidemiologic Reviews, 32, 56–69.
Curcio, G., Ferrara, M., & De Gennaro, L. (2006). Sleep loss, learning capacity and academic performance. Sleep Medicine Reviews, 10, 323–337.
DeLongis, A., Folkman, S., & Lazarus, R. S. (1988). The impact of daily stress on health and mood: Psychological and social resources as mediators. Journal of Personality and Social Psychology, 54, 486–495.
Dickerson, S. S., & Kemeny, M. E. (2004). Acute stressors and cortisol responses: a theoretical integration and synthesis of laboratory research. Psychological Bulletin, 130, 355–391.
Dunbar-Jacob, J., & Mortimer-Stephens, M. (2001). Treatment adherence in chronic disease. Journal of Clinical Epidemiology, 54(12), S57–S60
Eastin, M. S. (2001). Credibility assessments of online health information: The effects of source expertise and knowledge of content. Journal of Computer Mediated Communication, 6.
Fox, S. & Jones, S. (2009). The social life of health information. Pew Internet and American Life Project, California HealthCare Foundation. Retrieved from www.pewinternet.org/Reports/2...formation.aspx
Fredrickson, B. L. (2001). The role of positive emotions in positive psychology: The broaden-and-build theory of positive emotions. American Psychologist, 56, 218–226.
Freeman, K. S., & Spyridakis, J. H. (2004). An examination of factors that affect the credibility of online health information. Technical Communication, 51, 239–263.
Friedman, M., & Rosenman, R. (1959). Association of specific overt behaviour pattern with blood and cardiovascular findings. Journal of the American Medical Association, 169, 1286–1296.
Glass, D. C., & Singer, J. E. (1972). Behavioral aftereffects of unpredictable and uncontrollable aversive events: Although subjects were able to adapt to loud noise and other stressors in laboratory experiments, they clearly demonstrated adverse aftereffects. American Scientist, 60, 457–465.
Herman-Stabl, M. A., Stemmler, M., & Petersen, A. C. (1995). Approach and avoidant coping: Implications for adolescent mental health. Journal of Youth and Adolescence, 24, 649–665.
Holt-Lunstad, J., Smith, T. B., & Layton, J. B. (2010). Social relationships and mortality risk: a meta-analytic review. PLoS Medicine, 7(7), e1000316.
House, J. S., Landis, K. R., & Umberson, D. (1988). Social relationships and health. Science, 241, 540–545.
Iribarren, C., Sidney, S., Bild, D. E., Liu, K., Markovitz, J. H., Roseman, J. M., & Matthews, K. (2000). Association of hostility with coronary artery calcification in young adults. Journal of the American Medical Association, 283, 2546–2551.
Kubzansky, L. D., Sparrow, D., Vokonas, P., & Kawachi, I. (2001). Is the glass half empty or half full? A prospective study of optimism and coronary heart disease in the normative aging study. Psychosomatic Medicine, 63, 910–916.
Matthews, K. A., Glass, D. C., Rosenman, R. H., & Bortner, R. W. (1977). Competitive drive, pattern A, and coronary heart disease: A further analysis of some data from the Western Collaborative Group Study. Journal of Chronic Diseases, 30, 489–498.
Meara, E., White, C., & Cutler, D. M. (2004). Trends in medical spending by age, 1963–2000. Health Affairs, 23, 176–183.
Miller, T. Q., Smith, T. W., Turner, C. W., Guijarro, M. L., & Hallet, A. J. (1996). Meta-analytic review of research on hostility and physical health. Psychological Bulletin, 119, 322–348.
Moravec, C. S. (2008). Biofeedback therapy in cardiovascular disease: rationale and research overview. Cleveland Clinic Journal of Medicine, 75, S35–S38.
Nes, L. S., & Segerstrom, S. C. (2006). Dispositional optimism and coping: A meta-analytic review. Personality and Social Psychology Review, 10, 235–251.
Oaten, M., & Cheng, K. (2005). Academic examination stress impairs self–control. Journal of Social and Clinical Psychology, 24, 254–279.
O'Leary, A. (1985). Self-efficacy and health. Behaviour Research and Therapy, 23, 437–451.
Patel, C., Marmot, M. G., & Terry, D. J. (1981). Controlled trial of biofeedback-aided behavioural methods in reducing mild hypertension. British Medical Journal (Clinical research ed.), 282, 2005–2008.
Pressman, S. D., & Cohen, S. (2005). Does positive affect influence health? Psychological Bulletin, 131, 925–971.
Pressman, S. D., Gallagher, M. W., & Lopez, S. J. (2013). Is the emotion-health connection a "first-world problem"? Psychological Science, 24, 544–549.
Richman, L. S., Kubzansky, L., Maselko, J., Kawachi, I., Choo, P., & Bauer, M. (2005). Positive emotion and health: Going beyond the negative. Health Psychology, 24, 422–429.
Rodin, J., & Langer, E. J. (1977). Long-term effects of a control-relevant intervention with the institutionalized aged. Journal of Personality and Social Psychology, 35, 897–902.
Rutter, M. (1985). Resilience in the face of adversity. British Journal of Psychiatry, 147, 598–611.
Salmon, P. (2001). Effects of physical exercise on anxiety, depression, and sensitivity to stress: A unifying theory. Clinical Psychology Review, 21(1), 33–61.
Scheier, M. F., & Carver, C. S. (1985). Optimism, coping, and health: assessment and implications of generalized outcome expectancies. Health Psychology, 4, 219–247.
Schoenfeld, E. R., Greene, J. M., Wu, S. Y., & Leske, M. C. (2001). Patterns of adherence to diabetes vision care guidelines: Baseline findings from the Diabetic Retinopathy Awareness Program. Ophthalmology, 108, 563–571.
Schulz, R., & Hanusa, B.H. (1978). Long-term effects of control and predictability-enhancing interventions: Findings and ethical issues. Journal of Personality and Social Psychology, 36, 1194–1202.
Segerstrom, S. C., Taylor, S. E., Kemeny, M. E., & Fahey, J. L. (1998). Optimism is associated with mood, coping, and immune change in response to stress. Journal of Personality and Social Psychology, 74, 1646–1655.
Seligman, M. E. P. (2008). Positive health. Applied Psychology, 57, 3–18.
Selye, H. (1946). The general adaptation syndrome and the diseases of adaptation. Journal of Clinical Endocrinology, 6, 117–230.
Sieber, W. J., Rodin, J., Larson, L., Ortega, S., Cummings, N., Levy, S., ... Herberman, R. (1992). Modulation of human natural killer cell activity by exposure to uncontrollable stress. Brain, Behavior, and Immunity, 6, 141–156.
Spiegel, D., Kraemer, H., Bloom, J., & Gottheil, E. (1989). Effect of psychosocial treatment on survival of patients with metastatic breast cancer. The Lancet, 334, 888–891.
Taylor, S. E. (2012) Health psychology (8th ed.). New York, NY: McGraw-Hill.
Taylor, S. E., Klein, L. C., Lewis, B. P., Gruenewald, T. L., Gurung, R. A., & Updegraff, J. A. (2000). Biobehavioral responses to stress in females: Tend-and-befriend, not fight-or-flight. Psychological Review, 107, 411–429.
Twisk, J. W., Snel, J., Kemper, H. C., & van Mechelen, W. (1999). Changes in daily hassles and life events and the relationship with coronary heart disease risk factors: A 2-year longitudinal study in 27–29-year-old males and females. Journal of Psychosomatic Research, 46, 229–240.
Wallston, B. S., & Wallston, K. A. (1978). Locus of control and health: a review of the literature. Health Education & Behavior, 6, 107–117.
World Health Organization (2013). Cardiovascular diseases. Retrieved from www.who.int/mediacentre/facts.../en/index.html
World Health Organization. (1946). Preamble to the Constitution of the World Health Organization. Retrieved from www.who.int/about/definition/en/print.html