10.2: Happiness: The Science of Subjective Well-Being
Last updated
Page ID

10656
\( \newcommand{\vecs}[1]{\overset { \scriptstyle \rightharpoonup} {\mathbf{#1}} } \) \( \newcommand{\vecd}[1]{\overset{-\!-\!\rightharpoonup}{\vphantom{a}\smash {#1}}} \)\(\newcommand{\id}{\mathrm{id}}\) \( \newcommand{\Span}{\mathrm{span}}\) \( \newcommand{\kernel}{\mathrm{null}\,}\) \( \newcommand{\range}{\mathrm{range}\,}\) \( \newcommand{\RealPart}{\mathrm{Re}}\) \( \newcommand{\ImaginaryPart}{\mathrm{Im}}\) \( \newcommand{\Argument}{\mathrm{Arg}}\) \( \newcommand{\norm}[1]{\| #1 \|}\) \( \newcommand{\inner}[2]{\langle #1, #2 \rangle}\) \( \newcommand{\Span}{\mathrm{span}}\) \(\newcommand{\id}{\mathrm{id}}\) \( \newcommand{\Span}{\mathrm{span}}\) \( \newcommand{\kernel}{\mathrm{null}\,}\) \( \newcommand{\range}{\mathrm{range}\,}\) \( \newcommand{\RealPart}{\mathrm{Re}}\) \( \newcommand{\ImaginaryPart}{\mathrm{Im}}\) \( \newcommand{\Argument}{\mathrm{Arg}}\) \( \newcommand{\norm}[1]{\| #1 \|}\) \( \newcommand{\inner}[2]{\langle #1, #2 \rangle}\) \( \newcommand{\Span}{\mathrm{span}}\)\(\newcommand{\AA}{\unicode[.8,0]{x212B}}\)
By Edward Diener
Describe three major forms of happiness and a cause of each of them.
Be able to list two internal causes of subjective well-being and two external causes of subjective well-being.
Describe the types of societies that experience the most and least happiness, and why they do.
Describe the typical course of adaptation to events in terms of the time course of SWB.
Describe several of the beneficial outcomes of being a happy person.
Describe how happiness is typically measured.
Introduction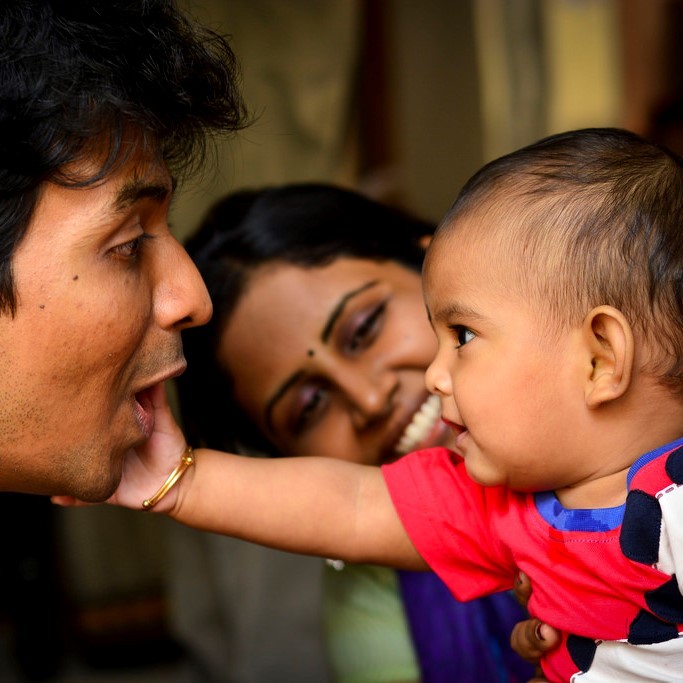 Types of Happiness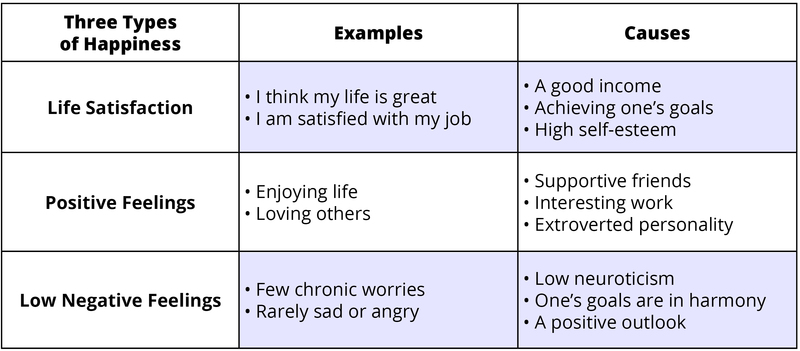 Causes of Subjective Well-Being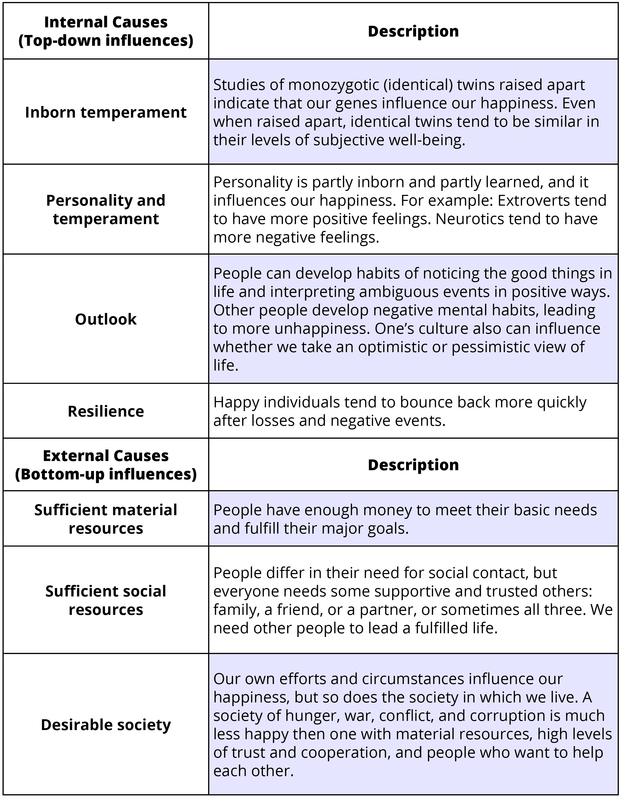 Societal Influences on Happiness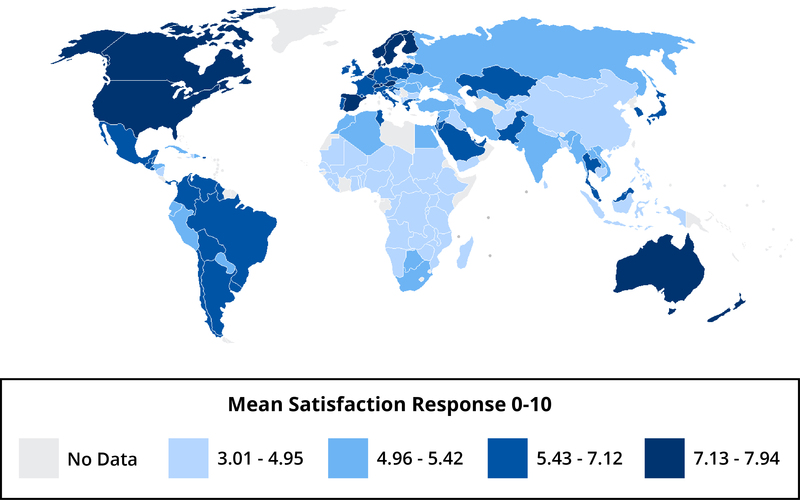 Money and Happiness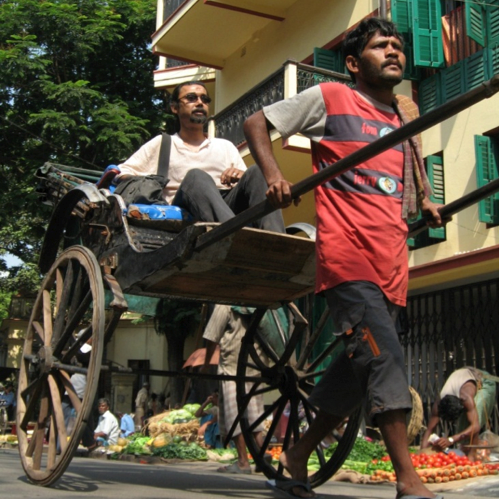 Adaptation to Circumstances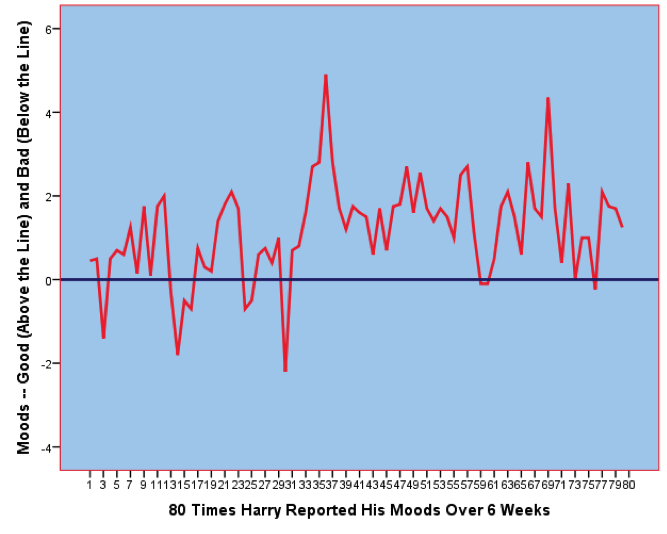 Outcomes of High Subjective Well-Being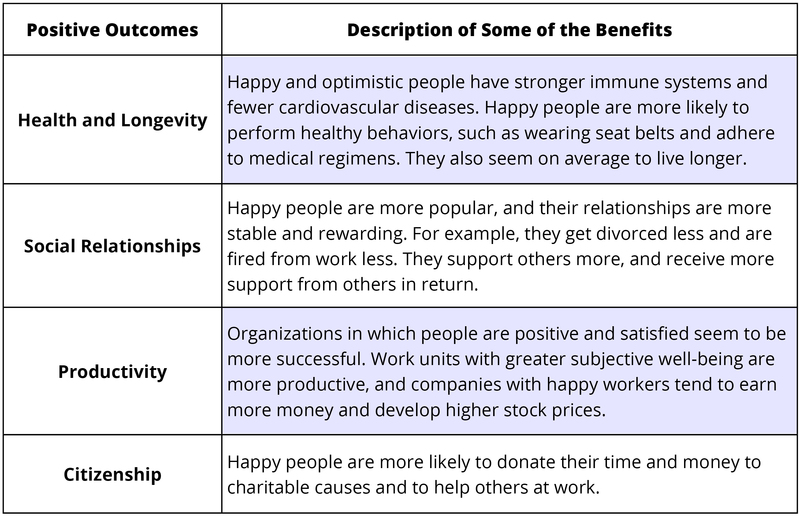 Measuring Happiness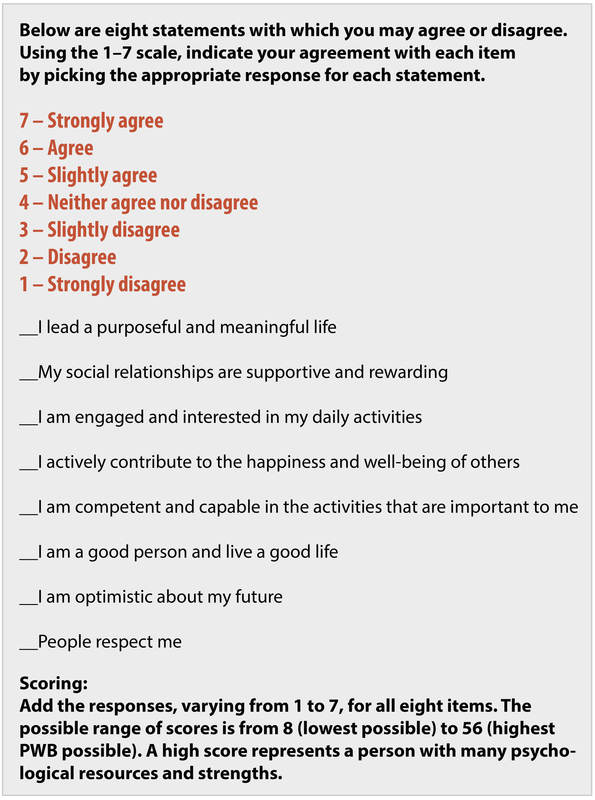 Some Ways to Be Happier
Outside Resources
Web: Barbara Fredrickson's website on positive emotions

www.unc.edu/peplab/news.html

Web: Ed Diener's website

internal.psychology.illinois.edu/~ediener/

Web: International Positive Psychology Association

Web: Positive Acorn Positive Psychology website

Web: Sonja Lyubomirsky's website on happiness

Web: University of Pennsylvania Positive Psychology Center website

Web: World Database on Happiness

www1.eur.nl/fsw/happiness/
Discussion Questions
Which do you think is more important, the "top-down" personality influences on happiness or the "bottom-up" situational circumstances that influence it? In other words, discuss whether internal sources such as personality and outlook or external factors such situations, circumstances, and events are more important to happiness. Can you make an argument that both are very important?
Do you know people who are happy in one way but not in others? People who are high in life satisfaction, for example, but low in enjoying life or high in negative feelings? What should they do to increase their happiness across all three types of subjective well-being?
Certain sources of happiness have been emphasized in this book, but there are others. Can you think of other important sources of happiness and unhappiness? Do you think religion, for example, is a positive source of happiness for most people? What about age or ethnicity? What about health and physical handicaps? If you were a researcher, what question might you tackle on the influences on happiness?
Are you satisfied with your level of happiness? If not, are there things you might do to change it? Would you function better if you were happier?
How much happiness is helpful to make a society thrive? Do people need some worry and sadness in life to help us avoid bad things? When is satisfaction a good thing, and when is some dissatisfaction a good thing?
How do you think money can help happiness? Interfere with happiness? What level of income will you need to be satisfied?
Vocabulary
Adaptation

The fact that after people first react to good or bad events, sometimes in a strong way, their feelings and reactions tend to dampen down over time and they return toward their original level of subjective well-being.

"Bottom-up" or external causes of happiness

Situational factors outside the person that influence his or her subjective well-being, such as good and bad events and circumstances such as health and wealth.

Happiness

The popular word for subjective well-being. Scientists sometimes avoid using this term because it can refer to different things, such as feeling good, being satisfied, or even the causes of high subjective well-being.

Life satisfaction

A person reflects on their life and judges to what degree it is going well, by whatever standards that person thinks are most important for a good life.

Negative feelings

Undesirable and unpleasant feelings that people tend to avoid if they can. Moods and emotions such as depression, anger, and worry are examples.

Positive feelings

Desirable and pleasant feelings. Moods and emotions such as enjoyment and love are examples.

Subjective well-being

The name that scientists give to happiness—thinking and feeling that our lives are going very well.

Subjective well-being scales

Self-report surveys or questionnaires in which participants indicate their levels of subjective well-being, by responding to items with a number that indicates how well off they feel.

"Top-down" or internal causes of happiness

The person's outlook and habitual response tendencies that influence their happiness—for example, their temperament or optimistic outlook on life.
References
Diener, E. (1984). Subjective well-being. Psychological Bulletin, 95, 542–575.
Diener, E., & Biswas-Diener, R. (2008). Happiness: Unlocking the mysteries of psychological wealth. Malden, MA: Wiley/Blackwell.
Diener, E., & Seligman, M. E. P. (2004). Beyond money: Toward an economy of well-being. Psychological Science in the Public Interest, 5, 1–31.
Diener, E., & Tay, L. (2012). The remarkable benefits of happiness for successful and healthy living. Report of the Well-Being Working Group, Royal Government of Bhutan. Report to the United Nations General Assembly: Well-Being and Happiness: A New Development Paradigm.
Diener, E., Inglehart, R., & Tay, L. (2012). Theory and validity of life satisfaction scales. Social Indicators Research, in press.
Diener, E., Suh, E. M., Lucas, R. E., & Smith, H. L. (1999). Subjective well-being: Three decades of progress. Psychological Bulletin, 125, 276–302.
Diener, E., Wirtz, D., Tov, W., Kim-Prieto, C., Choi, D., Oishi, S., & Biswas-Diener, R. (2009). New measures of well-being: Flourishing and positive and negative feelings. Social Indicators Research, 39, 247–266.
Lyubomirsky, S. (2013). The myths of happiness: What should make you happy, but doesn't, what shouldn't make you happy, but does. New York, NY: Penguin.
Lyubomirsky, S., King, L., & Diener, E. (2005). The benefits of frequent positive affect: Does happiness lead to success? Psychological Bulletin, 131, 803–855.
Myers, D. G. (1992). The pursuit of happiness: Discovering pathways to fulfillment, well-being, and enduring personal joy. New York, NY: Avon.
Pavot, W., & Diener, E. (2008). The Satisfaction with life scale and the emerging construct of life satisfaction. The Journal of Positive Psychology, 3, 137–152.