11.2: The Psychology of Groups
Last updated
Page ID

10663
\( \newcommand{\vecs}[1]{\overset { \scriptstyle \rightharpoonup} {\mathbf{#1}} } \) \( \newcommand{\vecd}[1]{\overset{-\!-\!\rightharpoonup}{\vphantom{a}\smash {#1}}} \)\(\newcommand{\id}{\mathrm{id}}\) \( \newcommand{\Span}{\mathrm{span}}\) \( \newcommand{\kernel}{\mathrm{null}\,}\) \( \newcommand{\range}{\mathrm{range}\,}\) \( \newcommand{\RealPart}{\mathrm{Re}}\) \( \newcommand{\ImaginaryPart}{\mathrm{Im}}\) \( \newcommand{\Argument}{\mathrm{Arg}}\) \( \newcommand{\norm}[1]{\| #1 \|}\) \( \newcommand{\inner}[2]{\langle #1, #2 \rangle}\) \( \newcommand{\Span}{\mathrm{span}}\) \(\newcommand{\id}{\mathrm{id}}\) \( \newcommand{\Span}{\mathrm{span}}\) \( \newcommand{\kernel}{\mathrm{null}\,}\) \( \newcommand{\range}{\mathrm{range}\,}\) \( \newcommand{\RealPart}{\mathrm{Re}}\) \( \newcommand{\ImaginaryPart}{\mathrm{Im}}\) \( \newcommand{\Argument}{\mathrm{Arg}}\) \( \newcommand{\norm}[1]{\| #1 \|}\) \( \newcommand{\inner}[2]{\langle #1, #2 \rangle}\) \( \newcommand{\Span}{\mathrm{span}}\)\(\newcommand{\AA}{\unicode[.8,0]{x212B}}\)
By Donelson R. Forsyth
Review the evidence that suggests humans have a fundamental need to belong to groups.
Compare the sociometer model of self-esteem to a more traditional view of self-esteem.
Use theories of social facilitation to predict when a group will perform tasks slowly or quickly (e.g., students eating a meal as a group, workers on an assembly line, or a study group).
Summarize the methods used by Latané, Williams, and Harkins to identify the relative impact of social loafing and coordination problems on group performance.
Describe how groups change over time.
Apply the theory of groupthink to a well-known decision-making group, such as the group of advisors responsible for planning the Bay of Pigs operation.
List and discuss the factors that facilitate and impede group performance and decision making.
Develop a list of recommendations that, if followed, would minimize the possibility of groupthink developing in a group.
The Psychology of Groups
The Psychological Significance of Groups
The Need to Belong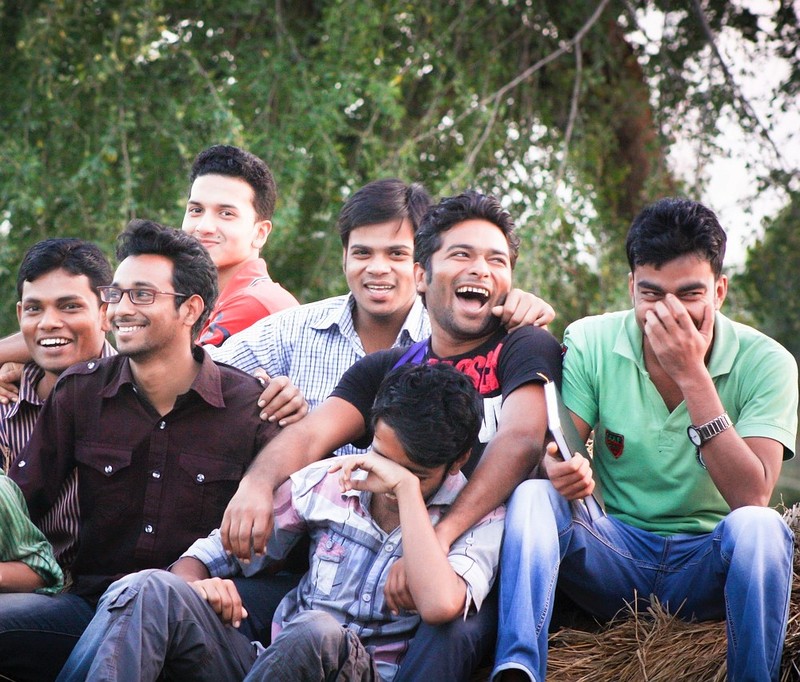 Affiliation in Groups
Identity and Membership
Evolutionary Advantages of Group Living
Motivation and Performance
Social Facilitation in Groups

Social Loafing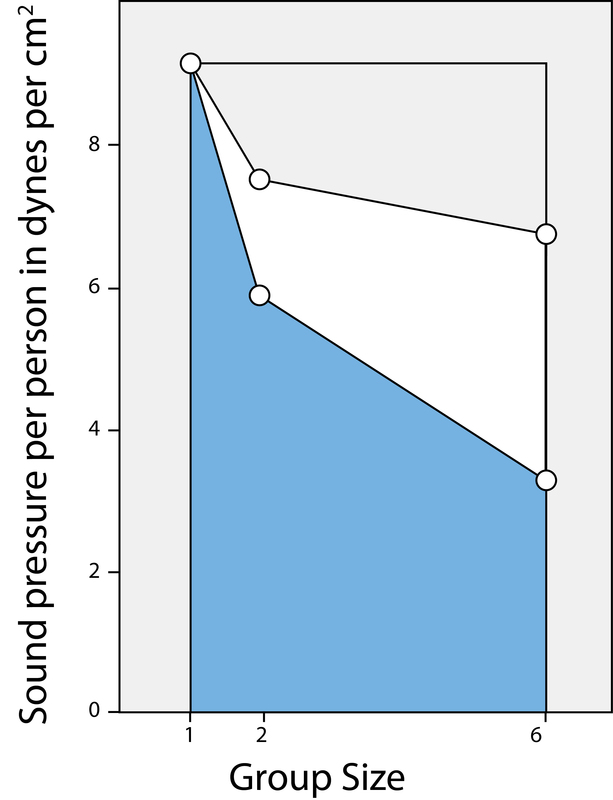 Teamwork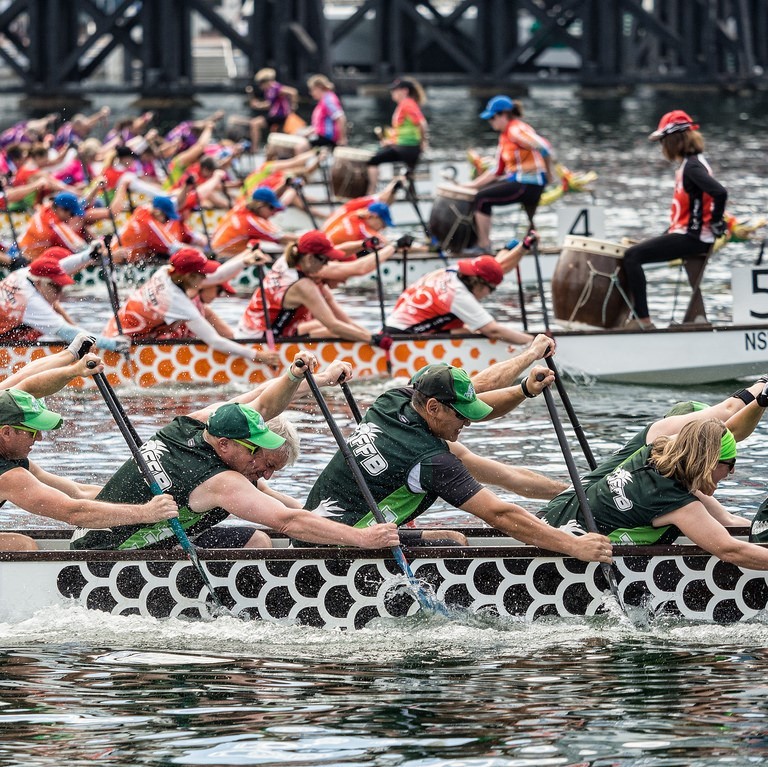 Group Development
Focus Topic 1: Group Development Stages and Characteristics
Making Decisions in Groups
Group Polarization
Common Knowledge Effect
Groupthink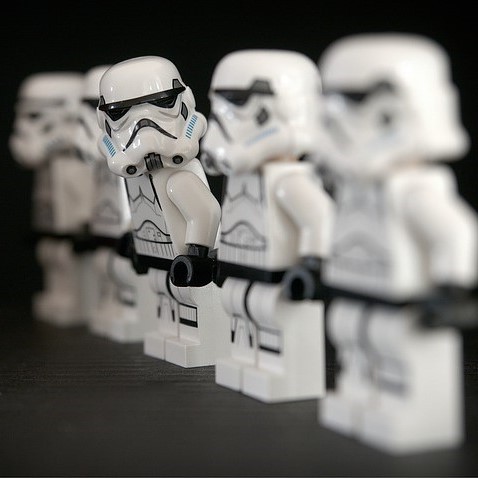 Cohesion: Groupthink only occurs in cohesive groups. Such groups have many advantages over groups that lack unity. People enjoy their membership much more in cohesive groups, they are less likely to abandon the group, and they work harder in pursuit of the group's goals. But extreme cohesiveness can be dangerous. When cohesiveness intensifies, members become more likely to accept the goals, decisions, and norms of the group without reservation. Conformity pressures also rise as members become reluctant to say or do anything that goes against the grain of the group, and the number of internal disagreements—necessary for good decision making—decreases.
Isolation. Groupthink groups too often work behind closed doors, keeping out of the limelight. They isolate themselves from outsiders and refuse to modify their beliefs to bring them into line with society's beliefs. They avoid leaks by maintaining strict confidentiality and working only with people who are members of their group.
Biased leadership. A biased leader who exerts too much authority over group members can increase conformity pressures and railroad decisions. In groupthink groups, the leader determines the agenda for each meeting, sets limits on discussion, and can even decide who will be heard.
Decisional stress. Groupthink becomes more likely when the group is stressed, particularly by time pressures. When groups are stressed they minimize their discomfort by quickly choosing a plan of action with little argument or dissension. Then, through collective discussion, the group members can rationalize their choice by exaggerating the positive consequences, minimizing the possibility of negative outcomes, concentrating on minor details, and overlooking larger issues.
You and Your Groups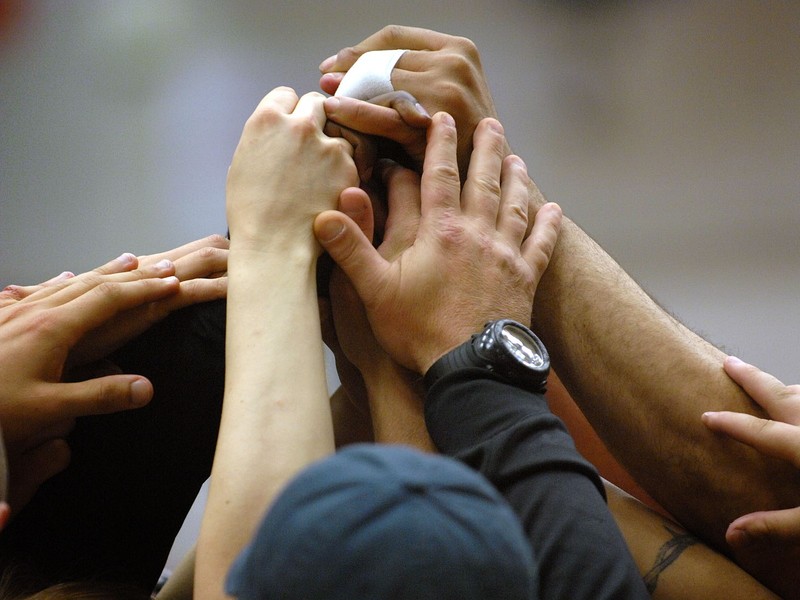 Outside Resources
Audio: This American Life. Episode 109 deals with the motivation and excitement of joining with others at summer camp.

Audio: This American Life. Episode 158 examines how people act when they are immersed in a large crowd.

Audio: This American Life. Episode 61 deals with fiascos, many of which are perpetrated by groups.

Audio: This American Life. Episode 74 examines how individuals act at conventions, when they join with hundreds or thousands of other people who are similar in terms of their avocations or employment.

Forsyth, D. (2011). Group Dynamics. In R. Miller, E. Balcetis, S. Burns, D. Daniel, B. Saville, & W. Woody (Eds.), Promoting student engagement: Volume 2: Activities, exercises and demonstrations for psychology courses. (pp. 28-32) Washington, DC: Society for the Teaching of Psychology, American Psychological Association.

Forsyth, D.R. (n.d.) Group Dynamics: Instructional Resources.

facultystaff.richmond.edu/~d...ources2014.pdf

Journal Article: The Dynamogenic Factors in Pacemaking and Competition presents Norman Triplett's original paper on what would eventually be known as social facilitation.

Resources for the Teaching of Social Psychology.

Social Psychology Network Student Activities

Society for Social and Personality Psychology

Tablante, C. B., & Fiske, S. T. (2015). Teaching social class. Teaching of Psychology, 42, 184-190. doi:10.1177/0098628315573148 The abstract to the article can be found at the following link, however your library will likely provide you access to the full text version.

Video: Flash mobs illustrate the capacity of groups to organize quickly and complete complex tasks. One well-known example of a pseudo-flash mob is the rendition of "Do Re Mi" from the Sound of Music in the Central Station of Antwerp in 2009.

Web: Group Development - This is a website developed by James Atherton that provides detailed information about group development, with application to the lifecycle of a typical college course.

www.learningandteaching.info/teaching/group_ development.htm

Web: Group Dynamics- A general repository of links, short articles, and discussions examining groups and group processes, including such topics as crowd behavior, leadership, group structure, and influence.

Web: Stanford Crowd Project - This is a rich resource of information about all things related to crowds, with a particular emphasis on crowds and collective behavior in literature and the arts.

press-media.stanford.edu/crowds/main.html

Working Paper: Law of Group Polarization, by Cass Sunstein, is a wide-ranging application of the concept of polarization to a variety of legal and political decisions.
Discussion Questions
What are the advantages and disadvantages of sociality? Why do people often join groups?
Is self-esteem shaped by your personality qualities or by the value and qualities of groups to which you belong?
In what ways does membership in a group change a person's self-concept and social identity?
What steps would you take if you were to base a self-esteem enrichment program in schools on the sociometer model of self-worth?
If you were a college professor, what would you do to increase the success of in-class learning teams?
What are the key ingredients to transforming a working group into a true team?
Have you ever been part of a group that made a poor decision and, if so, were any of the symptoms of groupthink present in your group?
Vocabulary
Collective self-esteem

Feelings of self-worth that are based on evaluation of relationships with others and membership in social groups.

Common knowledge effect

The tendency for groups to spend more time discussing information that all members know (shared information) and less time examining information that only a few members know (unshared).

Group cohesion

The solidarity or unity of a group resulting from the development of strong and mutual interpersonal bonds among members and group-level forces that unify the group, such as shared commitment to group goals.

Group polarization

The tendency for members of a deliberating group to move to a more extreme position, with the direction of the shift determined by the majority or average of the members' predeliberation preferences.

Groupthink

A set of negative group-level processes, including illusions of invulnerability, self-censorship, and pressures to conform, that occur when highly cohesive groups seek concurrence when making a decision.

Ostracism

Excluding one or more individuals from a group by reducing or eliminating contact with the person, usually by ignoring, shunning, or explicitly banishing them.

Shared mental model

Knowledge, expectations, conceptualizations, and other cognitive representations that members of a group have in common pertaining to the group and its members, tasks, procedures, and resources.

Social comparison

The process of contrasting one's personal qualities and outcomes, including beliefs, attitudes, values, abilities, accomplishments, and experiences, to those of other people.

Social facilitation

Improvement in task performance that occurs when people work in the presence of other people.

Social identity theory

A theoretical analysis of group processes and intergroup relations that assumes groups influence their members' self-concepts and self-esteem, particularly when individuals categorize themselves as group members and identify with the group.

Social loafing

The reduction of individual effort exerted when people work in groups compared with when they work alone.

Sociometer model

A conceptual analysis of self-evaluation processes that theorizes self-esteem functions to psychologically monitor of one's degree of inclusion and exclusion in social groups.

Teamwork

The process by which members of the team combine their knowledge, skills, abilities, and other resources through a coordinated series of actions to produce an outcome.
References
Allport, F. H. (1924). Social psychology. Boston: Houghton Mifflin.
Baumeister, R. F., & Leary, M. R. (1995). The need to belong: Desire for interpersonal attachments as a fundamental human motivation. Psychological Bulletin, 117, 497–529.
Blascovich, J., Mendes, W. B., Hunter, S. B., & Salomon, K. (1999). Social "facilitation" as challenge and threat. Journal of Personality and Social Psychology, 77, 68–77.
Bond, C. F., Atoum, A. O., & VanLeeuwen, M. D. (1996). Social impairment of complex learning in the wake of public embarrassment. Basic and Applied Social Psychology, 18, 31–44.
Buote, V. M., Pancer, S. M., Pratt, M. W., Adams, G., Birnie-Lefcovitch, S., Polivy, J., & Wintre, M. G. (2007). The importance of friends: Friendship and adjustment among 1st-year university students. Journal of Adolescent Research, 22(6), 665–689.
Crocker, J., & Luhtanen, R. (1990). Collective self-esteem and ingroup bias. Journal of Personality and Social Psychology, 58, 60–67.
Crocker, J., & Major, B. (1989). Social stigma and self-esteem: The self-protective properties of stigma. Psychological Review, 96, 608–630.
Darwin, C. (1859/1963). The origin of species. New York: Washington Square Press.
Dashiell, J. F. (1930). An experimental analysis of some group effects. Journal of Abnormal and Social Psychology, 25, 190–199.
Davis, J. A., & Smith, T. W. (2007). General social surveys (1972–2006). [machine-readable data file]. Chicago: National Opinion Research Center & Storrs, CT: The Roper Center for Public Opinion Research. Retrieved from http://www.norc.uchicago.edu
Diehl, M., & Stroebe, W. (1987). Productivity loss in brainstorming groups: Toward the solution of a riddle. Journal of Personality and Social Psychology, 53, 497–509.
Dion, K. L. (2000). Group cohesion: From "field of forces" to multidimensional construct. Group Dynamics: Theory, Research, and Practice, 4, 7–26.
Eisenberger, N. I., Lieberman, M. D., & Williams, K. D. (2003). Does rejection hurt? An fMRI study of social exclusion. Science, 302, 290–292.
Emerson, R. W. (2004). Essays and poems by Ralph Waldo Emerson. New York: Barnes & Noble. (originally published 1903).
Festinger, L. (1954). A theory of social comparison processes. Human Relations, 7, 117–140.
Festinger, L. (1950). Informal social communication. Psychological Review, 57, 271–282.
George, J. M. (1992). Extrinsic and intrinsic origins of perceived social loafing in organizations. Academy of Management Journal, 35, 191–202.
Harkins, S. G. (2006). Mere effort as the mediator of the evaluation-performance relationship. Journal of Personality and Social Psychology, 91(3), 436–455.
Hogg, M. A. (2001). Social categorization, depersonalization, and group behavior. In M. A. Hogg & R. S. Tindale (Eds.), Blackwell handbook of social psychology: Group processes (pp. 56–85). Malden, MA: Blackwell.
Huguet, P., Galvaing, M. P., Monteil, J. M., & Dumas, F. (1999). Social presence effects in the Stroop task: Further evidence for an attentional view of social facilitation. Journal of Personality and Social Psychology, 77, 1011–1025.
Janis, I. L. (1982). Groupthink: Psychological studies of policy decisions and fiascos (2nd ed.). Boston: Houghton Mifflin.
Karau, S. J., & Williams, K. D. (1993). Social loafing: A meta-analytic review and theoretical integration. Journal of Personality and Social Psychology, 65, 681–706.
Latané, B. (1981). The psychology of social impact. American Psychologist, 36, 343–356.
Latané, B., Williams, K., & Harkins, S. (1979). Many hands make light the work: The causes and consequences of social loafing. Journal of Personality and Social Psychology, 37, 822–832.
Leary, M. R. (2007). Motivational and emotional aspects of the self. Annual Review of Psychology, 58, 317–344.
Leary, M. R. & Baumeister, R. F. (2000). The nature and function of self-esteem: Sociometer theory. Advances in Experimental Social Psychology, 32, 1–62.
Littlepage, G. E. (1991). Effects of group size and task characteristics on group performance: A test of Steiner's model. Personality and Social Psychology Bulletin, 17, 449–456.
Moreland, R. L. (1987). The formation of small groups. Review of Personality and Social Psychology, 8, 80–110.
Moreland, R. L., & Levine, J. M. (1982). Socialization in small groups: Temporal changes in individual-group relations. Advances in Experimental Social Psychology, 15, 137–192.
Moscovici, S., & Zavalloni, M. (1969). The group as a polarizer of attitudes. Journal of Personality and Social Psychology, 12, 125–135.
Mullen, B., & Copper, C. (1994). The relation between group cohesiveness and performance: An integration. Psychological Bulletin, 115, 210–227.
Mullen, B., Driskell, J. E., & Salas, E. (1998). Meta-analysis and the study of group dynamics. Group Dynamics: Theory, Research, and Practice, 2, 213–229.
Myers, D. G., & Bishop, G. D. (1970). Discussion effects on racial attitudes. Science, 169, 778–789.
Myers, D. G., & Lamm, H. (1976). The group polarization phenomenon. Psychological Bulletin, 83, 602–627.
Neu, W. A. (2012). Unintended cognitive, affective, and behavioral consequences of group assignments. Journal of Marketing Education, 34(1), 67–81.
Paulus, P. B., & Brown, V. R. (2007). Toward more creative and innovative group idea generation: A cognitive-social-motivational perspective of brainstorming. Social and Personality Psychology Compass, 1, 248–265.
Putnam, R. D. (2000). Bowling alone: The collapse and revival of American community. New York: Simon & Schuster.
Salas, E., Rosen, M. A., Burke, C. S., & Goodwin, G. F. (2009). The wisdom of collectives in organizations: An update of the teamwork competencies. In E. Salas, G. F. Goodwin, & C. S. Burke (Eds.), Team effectiveness in complex organizations: Cross-disciplinary perspectives and approaches (pp. 39–79). New York: Routledge/Taylor & Francis Group.
Schachter, S. (1959). The psychology of affiliation. Stanford, CA: Stanford University Press.
Seashore, S. E. (1954). Group cohesiveness in the industrial work group. Ann Arbor, MI: Institute for Social Research.
Stasser, G., & Titus, W. (1987). Effects of information load and percentage of shared information on the dissemination of unshared information during group discussion. Journal of Personality and Social Psychology, 53, 81–93.
Steiner, I. D. (1972). Group process and productivity. New York: Academic Press.
Stroebe, W. (2012). The truth about Triplett (1898), but nobody seems to care. Perspectives on Psychological Science, 7(1), 54–57.
Strube, M. J. (2005). What did Triplett really find? A contemporary analysis of the first experiment in social psychology. American Journal of Psychology, 118, 271–286.
Tindale, R. S., Stawiski, S., & Jacobs, E. (2008). Shared cognition and group learning. In V. I. Sessa & M. London (Eds.), Work group learning: Understanding, improving and assessing how groups learn in organizations (pp. 73–90). New York: Taylor & Francis Group.
Triplett, N. (1898). The dynamogenic factors in pacemaking and competition. American Journal of Psychology, 9, 507–533.
Tuckman, B. W. (1965). Developmental sequences in small groups. Psychological Bulletin, 63, 384–399.
Tuckman, B. W., & Jensen, M. A. C. (1977). Stages of small group development revisited. Group and Organizational Studies, 2, 419–427.
Williams, K. D. (2007). Ostracism. Annual Review of Psychology, 58, 425–452.
Zajonc, R. B. (1965). Social facilitation. Science, 149, 269–274.