2.2: Thinking like a Psychological Scientist
Last updated
Page ID

10600
\( \newcommand{\vecs}[1]{\overset { \scriptstyle \rightharpoonup} {\mathbf{#1}} } \) \( \newcommand{\vecd}[1]{\overset{-\!-\!\rightharpoonup}{\vphantom{a}\smash {#1}}} \)\(\newcommand{\id}{\mathrm{id}}\) \( \newcommand{\Span}{\mathrm{span}}\) \( \newcommand{\kernel}{\mathrm{null}\,}\) \( \newcommand{\range}{\mathrm{range}\,}\) \( \newcommand{\RealPart}{\mathrm{Re}}\) \( \newcommand{\ImaginaryPart}{\mathrm{Im}}\) \( \newcommand{\Argument}{\mathrm{Arg}}\) \( \newcommand{\norm}[1]{\| #1 \|}\) \( \newcommand{\inner}[2]{\langle #1, #2 \rangle}\) \( \newcommand{\Span}{\mathrm{span}}\) \(\newcommand{\id}{\mathrm{id}}\) \( \newcommand{\Span}{\mathrm{span}}\) \( \newcommand{\kernel}{\mathrm{null}\,}\) \( \newcommand{\range}{\mathrm{range}\,}\) \( \newcommand{\RealPart}{\mathrm{Re}}\) \( \newcommand{\ImaginaryPart}{\mathrm{Im}}\) \( \newcommand{\Argument}{\mathrm{Arg}}\) \( \newcommand{\norm}[1]{\| #1 \|}\) \( \newcommand{\inner}[2]{\langle #1, #2 \rangle}\) \( \newcommand{\Span}{\mathrm{span}}\)\(\newcommand{\AA}{\unicode[.8,0]{x212B}}\)
By Erin I. Smith
Compare and contrast conclusions based on scientific and everyday inductive reasoning.
Understand why scientific conclusions and theories are trustworthy, even if they are not able to be proven.
Articulate what it means to think like a psychological scientist, considering qualities of good scientific explanations and theories.
Discuss science as a social activity, comparing and contrasting facts and values.
Introduction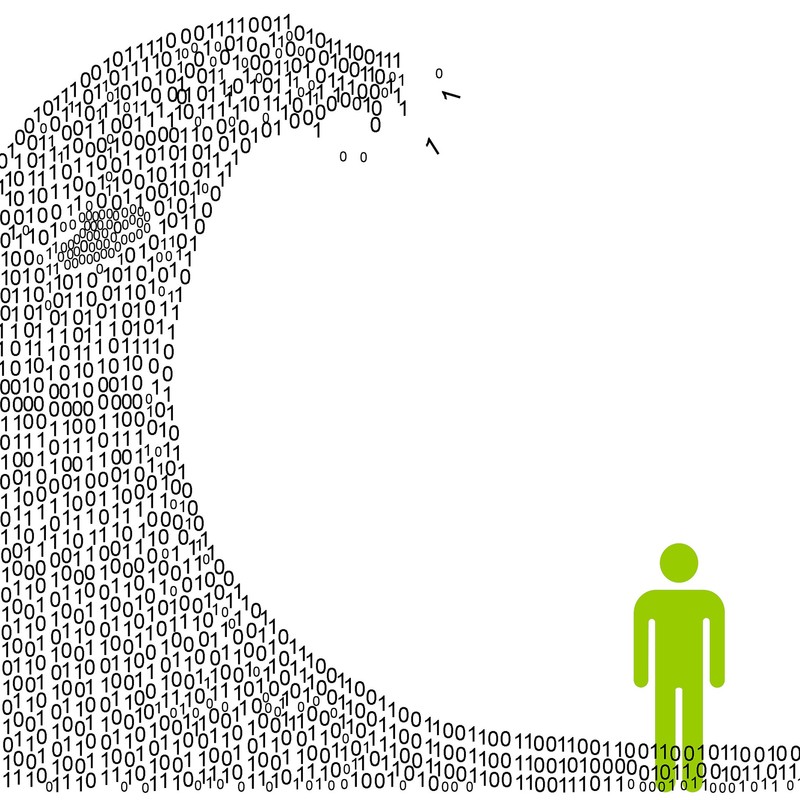 Scientific Versus Everyday Reasoning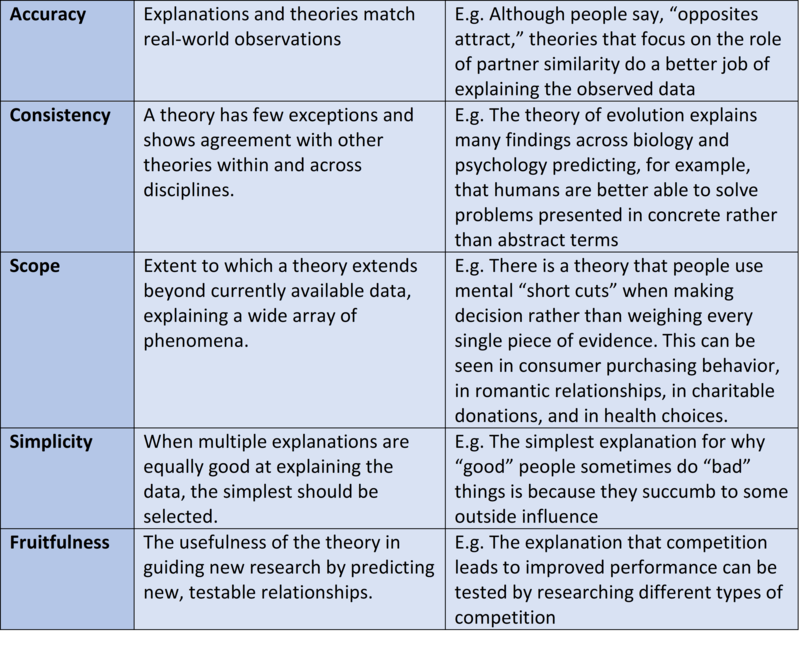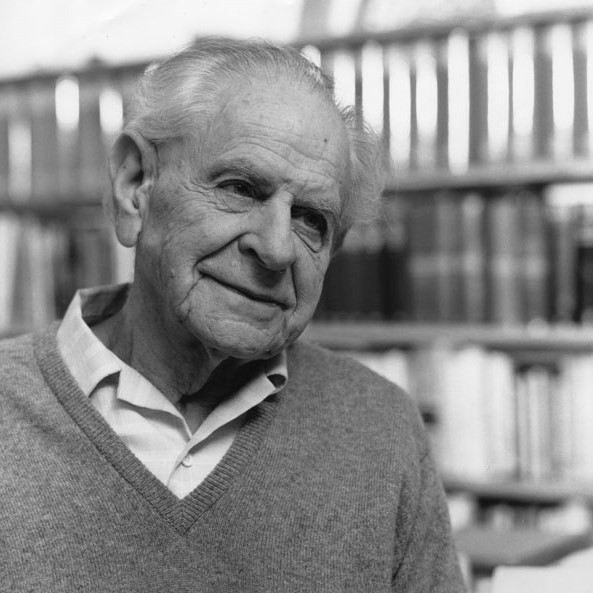 Test Yourself 1: Can It Be Falsified?
The Interpretation of Research Results

The caffeine group performs better (support for the hypothesis).
The no-caffeine group performs better (evidence against the hypothesis).
There is no difference in the performance between the two groups (also evidence against the hypothesis).
Test Yourself 2: Inductive or Deductive?
Why Should I Trust Science If It Can't Prove Anything?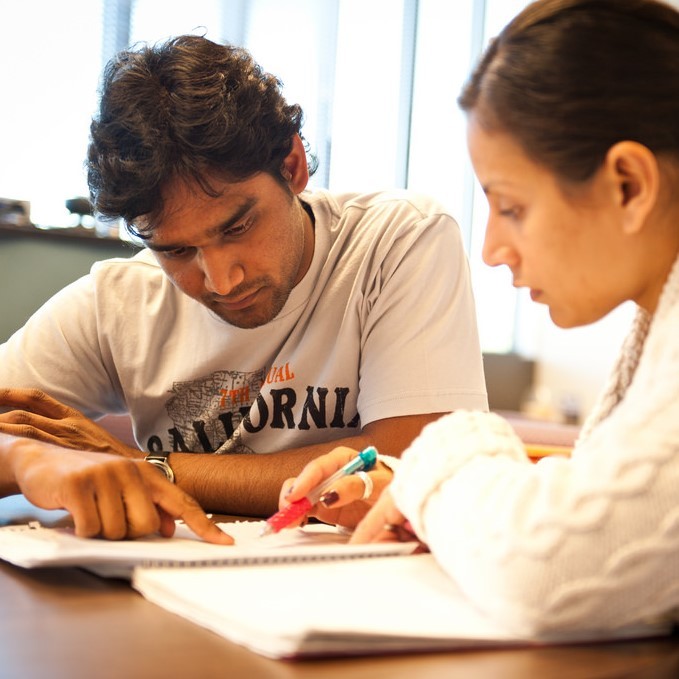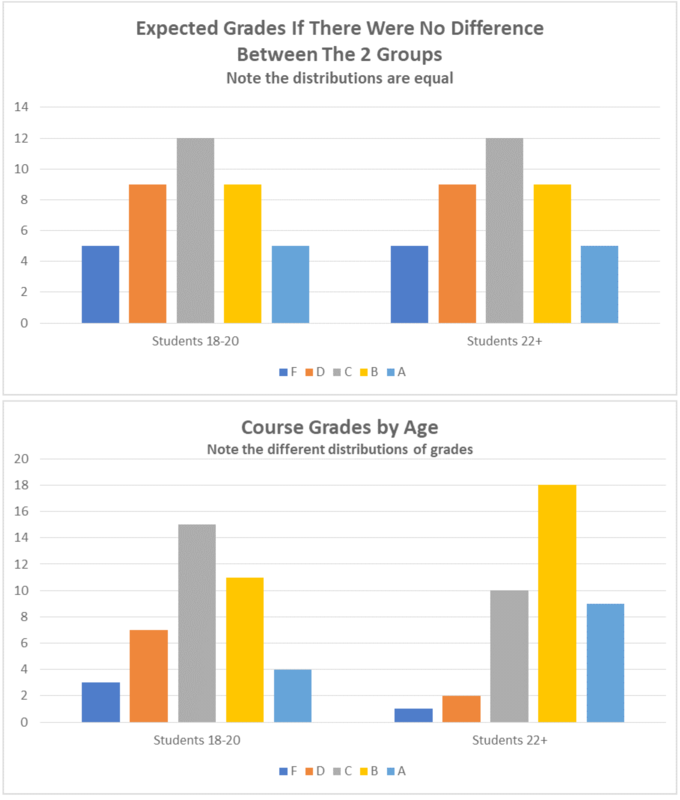 Scientific Theories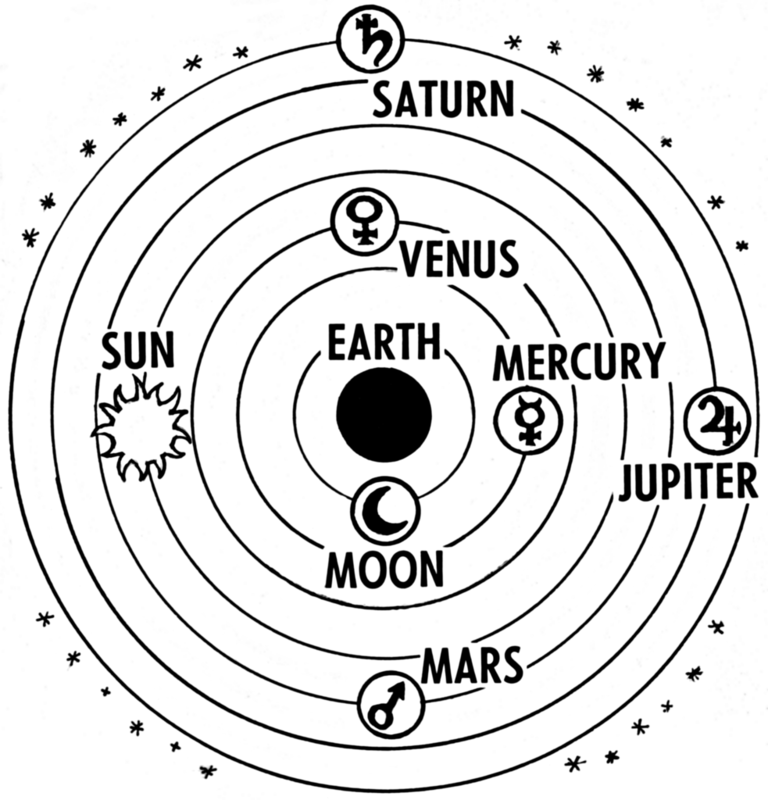 Is Science Objective?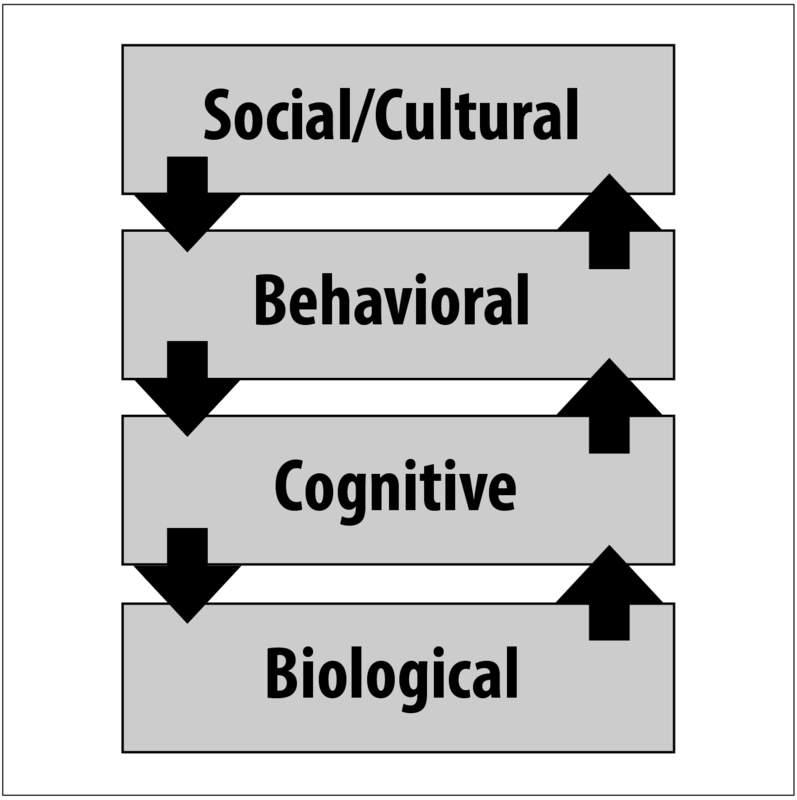 Science in Context
Answer - Test Yourself 1: Can It Be Falsified?
Answer - Test Yourself 2: Inductive or Deductive
Outside Resources
Article: A meta-analysis of research on combating mis-information

Article: Fixing the Problem of Liberal Bias in Social Psychology

Article: Flat out science rejection is rare, but motivated rejection of key scientific claims is relatively common.

Article: How Anecdotal Evidence Can Undermine Scientific Results

Article: How fake news is affecting your memory

Article: New Study Indicates Existence of Eight Conservative Social Psychologists

heterodoxacademy.org/2016/01...psychologists/

Article: The Objectivity Thing (or, Why Science Is a Team Sport).

Article: Thomas Kuhn: the man who changed the way the world looked at science

Video: Karl Popper's Falsification - Karl Popper believed that human knowledge progresses through 'falsification'. A theory or idea shouldn't be described as scientific unless it could, in principle, be proven false.

Video: Karl Popper, Science, and Pseudoscience: Crash Course Philosophy #8

Video: Simple visualization of Type I and Type II errors

Web: An overview and history of the concept of fake news.

en.Wikipedia.org/wiki/Fake_news

Web: Heterodox Academy - an organization focused on improving "the quality of research and education in universities by increasing viewpoint diversity, mutual understanding, and constructive disagreement".

Web: The People's Science - An orgnization dedicated to removing barriers between scientists and society. See examples of how researchers, including psychologists, are sharing their research with students, colleagues and the general public.

thepeoplesscience.org/science...uman-sciences/
Discussion Questions
When you think of a "scientist," what image comes to mind? How is this similar to or different from the image of a scientist described in this module?
What makes the inductive reasoning used in the scientific process different than the inductive reasoning we employ in our daily lives? How do these differences influence our trust in the conclusions?
Why aren't horoscopes considered scientific?
If science cannot "prove" something, why do you think so many media reports of scientific research use this word? As an educated consumer of research, what kinds of questions should you ask when reading these secondary reports?
In thinking about the application of research in our lives, which is more meaningful: individual research studies and their conclusions or scientific theories? Why?
Although many people believe the conclusions offered by science generally, there is often a resistance to specific scientific conclusions or findings. Why might this be?
Vocabulary
Anecdotal evidence

A piece of biased evidence, usually drawn from personal experience, used to support a conclusion that may or may not be correct.

Causality

In research, the determination that one variable causes—is responsible for—an effect.

Correlation

In statistics, the measure of relatedness of two or more variables.

Data (also called observations)

In research, information systematically collected for analysis and interpretation.

Deductive reasoning

A form of reasoning in which a given premise determines the interpretation of specific observations (e.g., All birds have feathers; since a duck is a bird, it has feathers).

Distribution

In statistics, the relative frequency that a particular value occurs for each possible value of a given variable.

Empirical

Concerned with observation and/or the ability to verify a claim.

Fact

Objective information about the world.

Falsify

In science, the ability of a claim to be tested and—possibly—refuted; a defining feature of science.

Generalize

In research, the degree to which one can extend conclusions drawn from the findings of a study to other groups or situations not included in the study.

Hypothesis

A tentative explanation that is subject to testing.

Induction

To draw general conclusions from specific observations.

Inductive reasoning

A form of reasoning in which a general conclusion is inferred from a set of observations (e.g., noting that "the driver in that car was texting; he just cut me off then ran a red light!" (a specific observation), which leads to the general conclusion that texting while driving is dangerous).

Levels of analysis

In science, there are complementary understandings and explanations of phenomena.

Null-hypothesis significance testing (NHST)

In statistics, a test created to determine the chances that an alternative hypothesis would produce a result as extreme as the one observed if the null hypothesis were actually true.

Objective

Being free of personal bias.

Population

In research, all the people belonging to a particular group (e.g., the population of left handed people).

Probability

A measure of the degree of certainty of the occurrence of an event.

Probability values

In statistics, the established threshold for determining whether a given value occurs by chance.

Pseudoscience

Beliefs or practices that are presented as being scientific, or which are mistaken for being scientific, but which are not scientific (e.g., astrology, the use of celestial bodies to make predictions about human behaviors, and which presents itself as founded in astronomy, the actual scientific study of celestial objects. Astrology is a pseudoscience unable to be falsified, whereas astronomy is a legitimate scientific discipline).

Representative

In research, the degree to which a sample is a typical example of the population from which it is drawn.

Sample

In research, a number of people selected from a population to serve as an example of that population.

Scientific theory

An explanation for observed phenomena that is empirically well-supported, consistent, and fruitful (predictive).

Type I error

In statistics, the error of rejecting the null hypothesis when it is true.

Type II error

In statistics, the error of failing to reject the null hypothesis when it is false.

Value

Belief about the way things should be.
References
Kuhn, T. S. (2012). The structure of scientific revolutions: 50th anniversary edition. Chicago, USA: University of Chicago Press.
Kuhn, T. S. (2011). Objectivity, value judgment, and theory choice, in T. S. Kuhn (Ed.), The essential tension: Selected studies in scientific tradition and change (pp. 320-339). Chicago: University of Chicago Press. Retrieved from http://ebookcentral.proquest.com