5.2: Factors Influencing Learning
Last updated
Page ID

10621
\( \newcommand{\vecs}[1]{\overset { \scriptstyle \rightharpoonup} {\mathbf{#1}} } \) \( \newcommand{\vecd}[1]{\overset{-\!-\!\rightharpoonup}{\vphantom{a}\smash {#1}}} \)\(\newcommand{\id}{\mathrm{id}}\) \( \newcommand{\Span}{\mathrm{span}}\) \( \newcommand{\kernel}{\mathrm{null}\,}\) \( \newcommand{\range}{\mathrm{range}\,}\) \( \newcommand{\RealPart}{\mathrm{Re}}\) \( \newcommand{\ImaginaryPart}{\mathrm{Im}}\) \( \newcommand{\Argument}{\mathrm{Arg}}\) \( \newcommand{\norm}[1]{\| #1 \|}\) \( \newcommand{\inner}[2]{\langle #1, #2 \rangle}\) \( \newcommand{\Span}{\mathrm{span}}\) \(\newcommand{\id}{\mathrm{id}}\) \( \newcommand{\Span}{\mathrm{span}}\) \( \newcommand{\kernel}{\mathrm{null}\,}\) \( \newcommand{\range}{\mathrm{range}\,}\) \( \newcommand{\RealPart}{\mathrm{Re}}\) \( \newcommand{\ImaginaryPart}{\mathrm{Im}}\) \( \newcommand{\Argument}{\mathrm{Arg}}\) \( \newcommand{\norm}[1]{\| #1 \|}\) \( \newcommand{\inner}[2]{\langle #1, #2 \rangle}\) \( \newcommand{\Span}{\mathrm{span}}\)\(\newcommand{\AA}{\unicode[.8,0]{x212B}}\)
By Aaron Benjamin
Consider what kinds of activities constitute learning.
Name multiple forms of learning.
List some individual differences that affect learning.
Describe the effect of various encoding activities on learning.
Describe three general principles of learning.
Introduction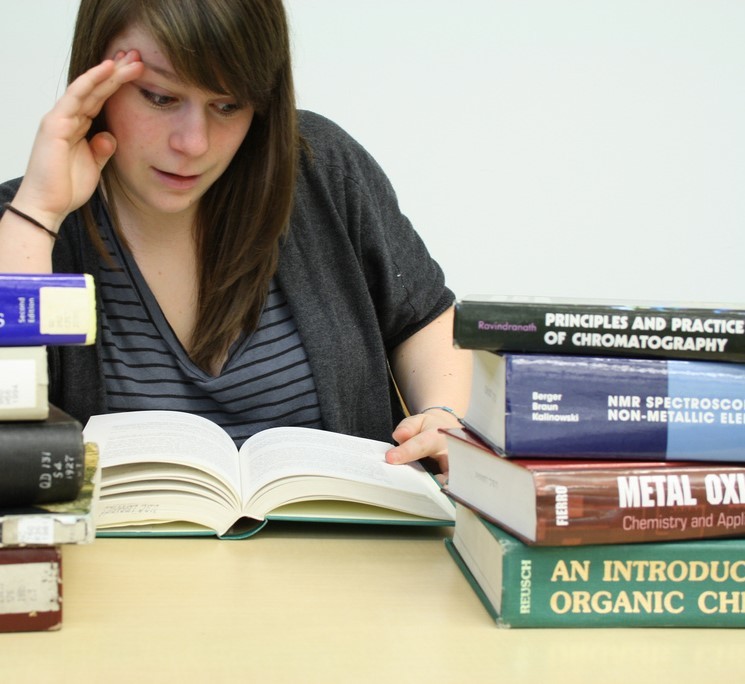 Learners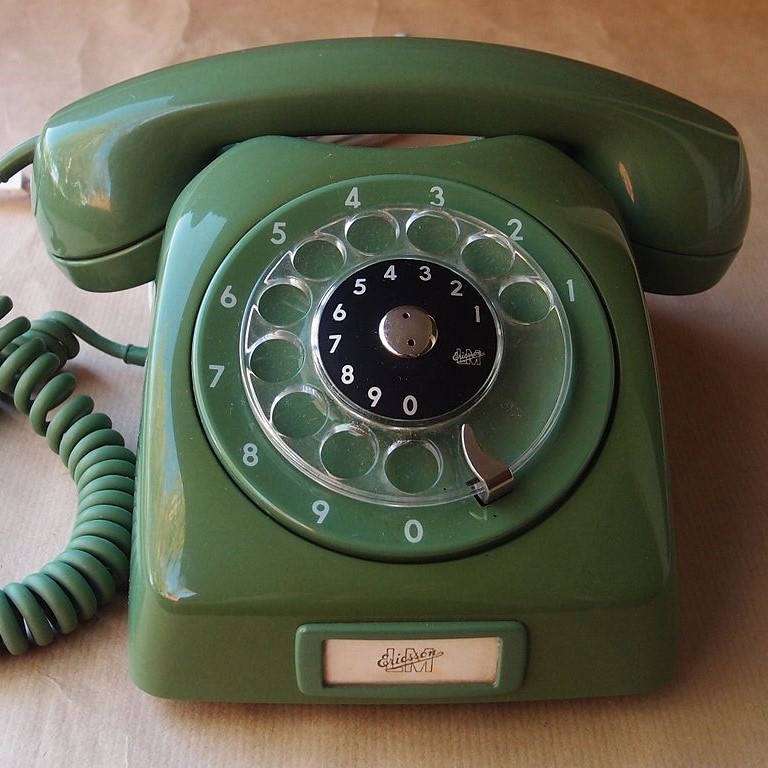 Encoding Activities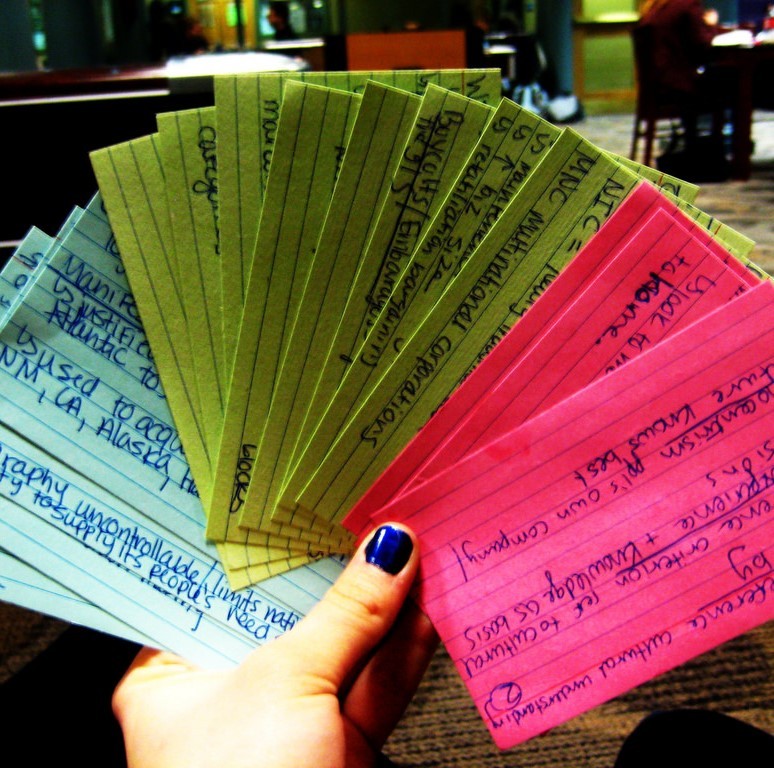 General Principles of Learning
The value of effective metacognition
Transfer-appropriate processing
The value of forgetting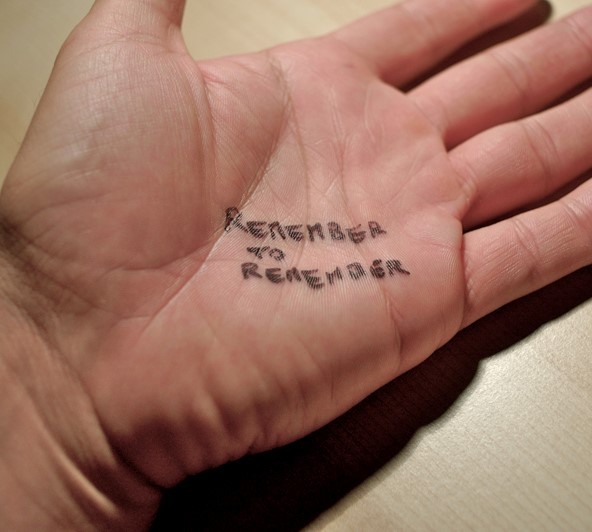 Conclusion
Outside Resources
Video: The First 20 hours – How to Learn Anything - Watch a video by Josh Kaufman about how we can get really good at almost anything with 20 hours of efficient practice.

Video: The Learning Scientists - Terrific YouTube Channel with videos covering such important topics as interleaving, spaced repetition, and retrieval practice.

Video: What we learn before we're born - In this video, science writer Annie Murphy Paul answers the question "When does learning begin?" She covers through new research that shows how much we learn in the womb — from the lilt of our native language to our soon-to-be-favorite foods.

Web: Neuroscience News - This is a science website dedicated to neuroscience research, with this page addressing fascinating new memory research.

Web: The Learning Scientists - A websitecreated by three psychologists who wanted to make scientific research on learning more accessible to students, teachers, and other educators.
Discussion Questions
How would you best design a computer program to help someone learn a new foreign language? Think about some of the principles of learning outlined in this module and how those principles could be instantiated in "rules" in a computer program.
Would you rather have a really good memory or really good metacognition? How might you train someone to develop better metacognition if he or she doesn't have a very good memory, and what would be the consequences of that training?
In what kinds of situations not discussed here might you find a benefit of forgetting on learning?
Vocabulary
Chunk

The process of grouping information together using our knowledge.

Classical conditioning

Describes stimulus-stimulus associative learning.

Encoding

The pact of putting information into memory.

Habituation

Occurs when the response to a stimulus decreases with exposure.

Implicit learning

Occurs when we acquire information without intent that we cannot easily express.

Implicit memory

A type of long-term memory that does not require conscious thought to encode. It's the type of memory one makes without intent.

Incidental learning

Any type of learning that happens without the intention to learn.

Intentional learning

Any type of learning that happens when motivated by intention.

Metacognition

Describes the knowledge and skills people have in monitoring and controlling their own learning and memory.

Nonassociative learning

Occurs when a single repeated exposure leads to a change in behavior.

Operant conditioning

Describes stimulus-response associative learning.

Perceptual learning

Occurs when aspects of our perception changes as a function of experience.

Sensitization

Occurs when the response to a stimulus increases with exposure

Transfer-appropriate processing

A principle that states that memory performance is superior when a test taps the same cognitive processes as the original encoding activity.

Working memory

The form of memory we use to hold onto information temporarily, usually for the purposes of manipulation.
References
Ashcraft, M. H., & Kirk, E. P. (2001). The relationships among working memory, math anxiety, and performance. Journal of Experimental Psychology: General, 130, 224–237.
Baddeley, A. D., & Longman, D. J. A. (1978). The influence of length and frequency of training session on the rate of learning to type. Ergonomics, 21, 627–635.
Bahrick, H. P., Bahrick, L. E., Bahrick, A. S., & Bahrick, P. O. (1993). Maintenance of foreign language vocabulary and the spacing effect. Psychological Science, 4, 316–321.
Bjork, R. A. (2011). On the symbiosis of learning, remembering, and forgetting. In A. S. Benjamin (Ed.), Successful remembering and successful forgetting: A Festschrift in honor of Robert A. Bjork (pp. 1–22). London, UK: Psychology Press.
Castel, A. D., Benjamin, A. S., Craik, F. I. M., & Watkins, M. J. (2002). The effects of aging on selectivity and control in short-term recall. Memory & Cognition, 30, 1078–1085.
Chase, W. G., & Simon, H. A. (1973). Perception in chess. Cognitive Psychology, 4, 55–81.
Craik, F. I. M., & Lockhart, R. S. (1972). Levels of processing: A framework for memory research. Journal of Verbal Learning and Verbal Behavior, 11, 671–684.
Daneman, M., & Carpenter, P. A. (1980). Individual differences in working memory and reading. Journal of Verbal Learning and Verbal Behavior, 19, 450–466.
Eagle, M., & Leiter, E. (1964). Recall and recognition in intentional and incidental learning. Journal of Experimental Psychology, 68, 58–63.
Garavalia, L. S., & Gredler, M. E. (2002). Prior achievement, aptitude, and use of learning strategies as predictors of college student achievement. College Student Journal, 36, 616–626.
Hall, K. G., Domingues, D. A., & Cavazos, R. (1994). Contextual interference effects with skilled baseball players. Perceptual and Motor Skills, 78, 835–841.
Heyer, A. W., Jr., & O'Kelly, L. I. (1949). Studies in motivation and retention: II. Retention of nonsense syllables learned under different degrees of motivation. Journal of Psychology: Interdisciplinary and Applied, 27, 143–152.
Jenkins, J. J. (1979). Four points to remember: A tetrahedral model of memory experiments. In L. S. Cermak & F. I. M. Craik (Eds.), Levels of processing and human memory (pp. 429–446). Hillsdale, NJ: Erlbaum.
Kane, M. J., Conway, A. R. A., Hambrick, D. Z., & Engle, R. W. (2008). Variation in working memory capacity as variation in executive attention and control. In A. R. A. Conway, C. Jarrold, M. J. Kane, A. Miyake, & J. N. Towse (Eds.), Variation in Working Memory (pp. 22–48). New York, NY: Oxford University Press.
Kimball, D. R., Smith, T. A., & Muntean, W. J. (2012). Does delaying judgments of learning really improve the efficacy of study decisions? Not so much. Journal of Experimental Psychology: Learning, Memory, and Cognition, 38, 923–954.
Kornell, N., & Metcalfe, J. (2006). Study efficacy and the region of proximal learning framework. Journal of Experimental Psychology: Learning, Memory, & Cognition, 32, 609–622.
Kyllonen, P. C., & Christal, R. E. (1990). Reasoning ability is (little more than) working memory capacity. Intelligence, 14, 389–433.
Landauer, T. K. (1986). How much do people remember? Some estimates of the quantity of learned information in long-term memory. Cognitive Science, 10, 477–493.
Landauer, T. K., & Bjork, R. A. (1978). Optimum rehearsal patterns and name learning. In M. M. Gruneberg, P. E. Morris, & R. N. Sykes (Eds.), Practical aspects of memory (pp. 625–632). London: Academic Press.
Melton, A. W. (1967). Repetition and retrieval from memory. Science, 158, 532.
Morris, C. D., Bransford, J. D., & Franks, J. J. (1977). Levels of processing versus transfer appropriate processing. Journal of Verbal Learning and Verbal Behavior, 16, 519–533.
Mullin, P. A., Herrmann, D. J., & Searleman, A. (1993). Forgotten variables in memory theory and research. Memory, 1, 43–64.
Nairne, J. S., Pandeirada, J. N. S., & Thompson, S. R. (2008). Adaptive memory: the comparative value of survival processing. Psychological Science, 19, 176–180.
Pinsker, H., Kupfermann, I., Castelluci, V., & Kandel, E. (1970). Habituation and dishabituation of the gill-withdrawal reflex in Aplysia. Science, 167, 1740–1742.
Pintrich, P. R. (2003). A motivational science perspective on the role of student motivation in learning and teaching contexts. Journal of Educational Psychology, 95, 667–686.
Polley, D. B., Steinberg, E. E., & Merzenich, M. M. (2006). Perceptual learning directs auditory cortical map reorganization through top-down influences. The Journal of Neuroscience, 26, 4970–4982.
Ramirez, G., & Beilock, S. L. (2011). Writing about testing worries boosts exam performance in the classroom. Science, 331, 211–213.
Richardson-Klavehn, A. & Bjork, R.A. (1988). Measures of memory. Annual Review of Psychology, 39, 475–543.
Roediger, H. L., & Butler, A.C. (2013). Retrieval practice (testing) effect. In H. L. Pashler (Ed.), Encyclopedia of the mind. Los Angeles, CA: Sage Publishing Co.
Seger, C. A. (1994). Implicit learning. Psychological Bulletin, 115, 163–196.
Simon, H. A. (1974). How big is a chunk? Science, 4124, 482–488.
Taylor, K., & Rohrer, D. (2010). The effects of interleaved practice. Applied Cognitive Psychology, 24, 837–848.
Tullis, J. G., & Benjamin, A. S. (2012). Consequences of restudy choices in younger and older learners. Psychonomic Bulletin & Review, 19, 743–749.
Tullis, J. G., & Benjamin, A. S. (2011). On the effectiveness of self-paced learning. Journal of Memory and Language, 64, 109–118.