6.2: Cognitive Development in Childhood
Last updated
Page ID

10628
\( \newcommand{\vecs}[1]{\overset { \scriptstyle \rightharpoonup} {\mathbf{#1}} } \) \( \newcommand{\vecd}[1]{\overset{-\!-\!\rightharpoonup}{\vphantom{a}\smash {#1}}} \)\(\newcommand{\id}{\mathrm{id}}\) \( \newcommand{\Span}{\mathrm{span}}\) \( \newcommand{\kernel}{\mathrm{null}\,}\) \( \newcommand{\range}{\mathrm{range}\,}\) \( \newcommand{\RealPart}{\mathrm{Re}}\) \( \newcommand{\ImaginaryPart}{\mathrm{Im}}\) \( \newcommand{\Argument}{\mathrm{Arg}}\) \( \newcommand{\norm}[1]{\| #1 \|}\) \( \newcommand{\inner}[2]{\langle #1, #2 \rangle}\) \( \newcommand{\Span}{\mathrm{span}}\) \(\newcommand{\id}{\mathrm{id}}\) \( \newcommand{\Span}{\mathrm{span}}\) \( \newcommand{\kernel}{\mathrm{null}\,}\) \( \newcommand{\range}{\mathrm{range}\,}\) \( \newcommand{\RealPart}{\mathrm{Re}}\) \( \newcommand{\ImaginaryPart}{\mathrm{Im}}\) \( \newcommand{\Argument}{\mathrm{Arg}}\) \( \newcommand{\norm}[1]{\| #1 \|}\) \( \newcommand{\inner}[2]{\langle #1, #2 \rangle}\) \( \newcommand{\Span}{\mathrm{span}}\)\(\newcommand{\AA}{\unicode[.8,0]{x212B}}\)
By Robert Siegler
Be able to identify and describe the main areas of cognitive development.
Be able to describe major theories of cognitive development and what distinguishes them.
Understand how nature and nurture work together to produce cognitive development.
Understand why cognitive development is sometimes viewed as discontinuous and sometimes as continuous.
Know some ways in which research on cognitive development is being used to improve education.
Introduction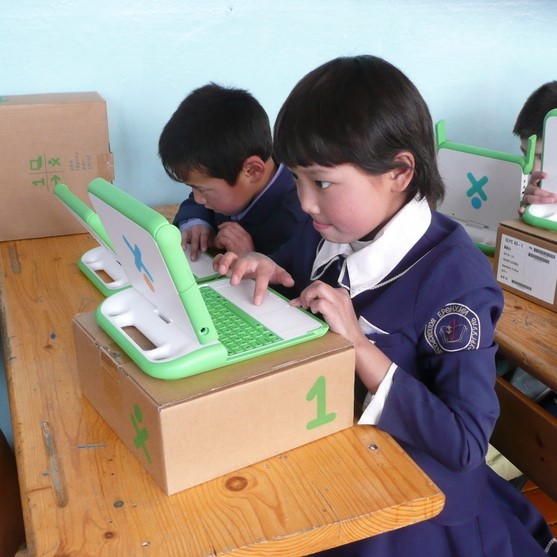 Nature and Nurture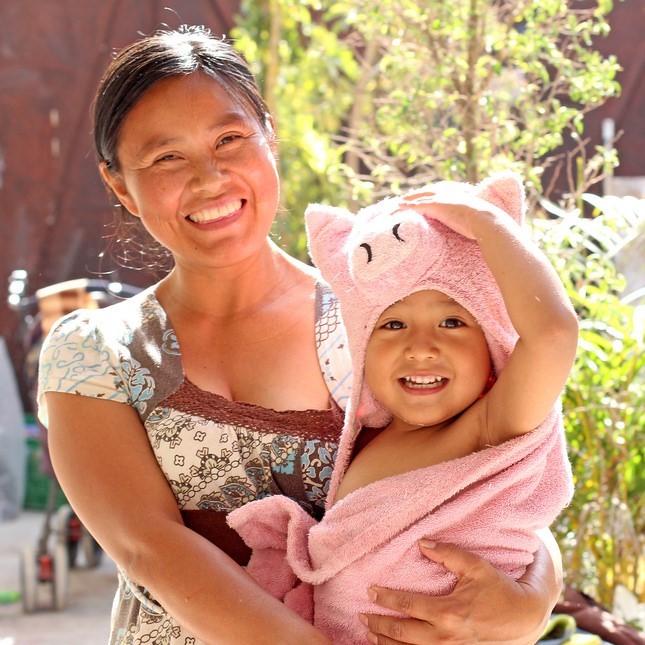 Does Cognitive Development Progress Through Distinct Stages?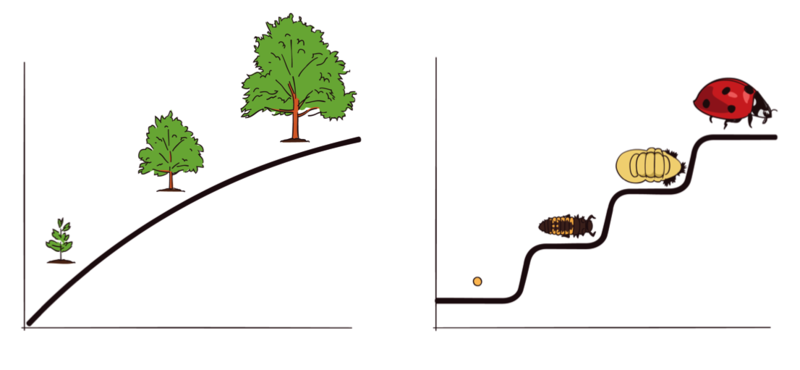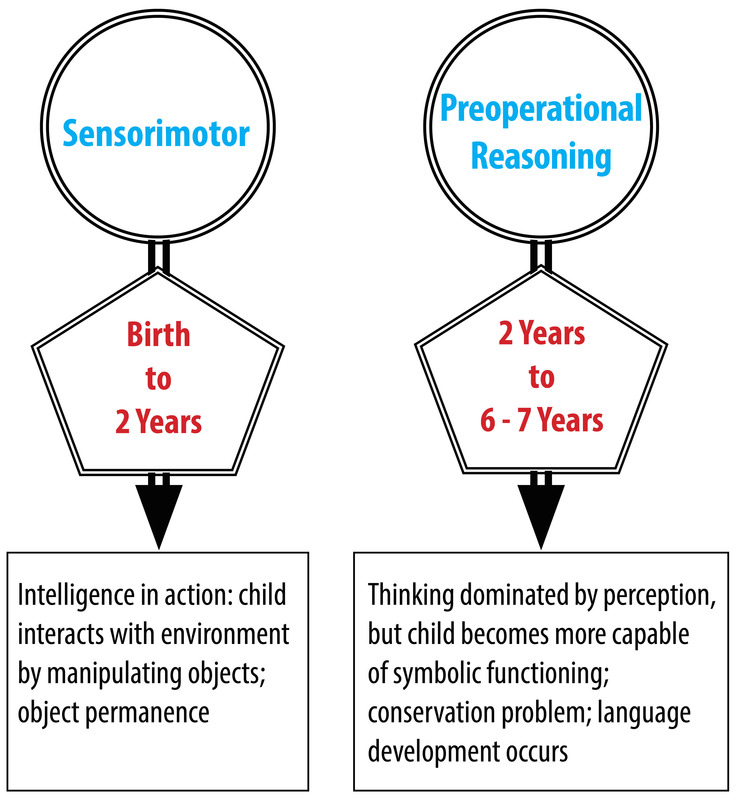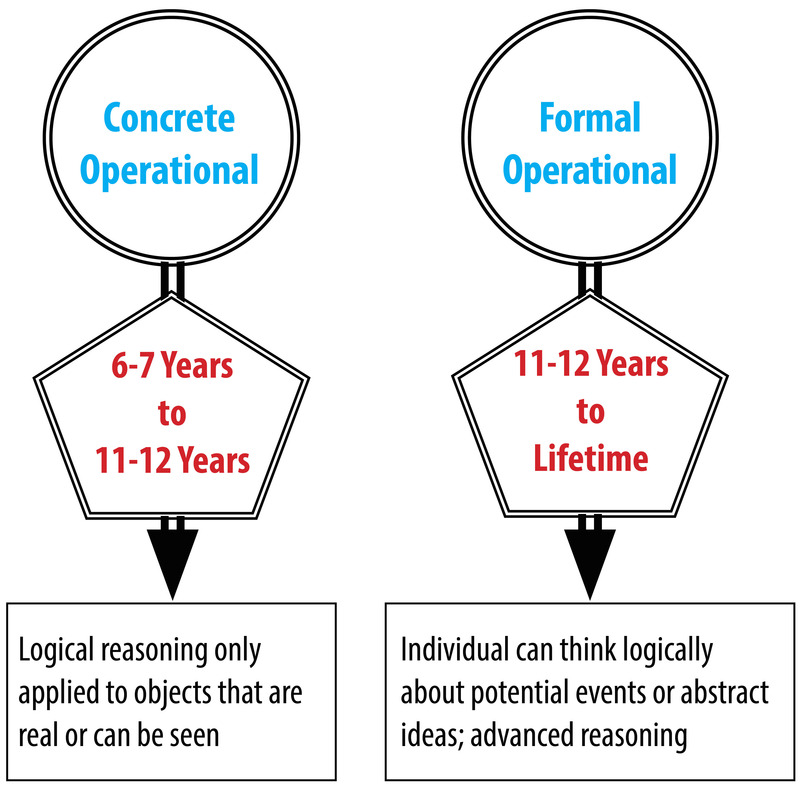 Applications to Education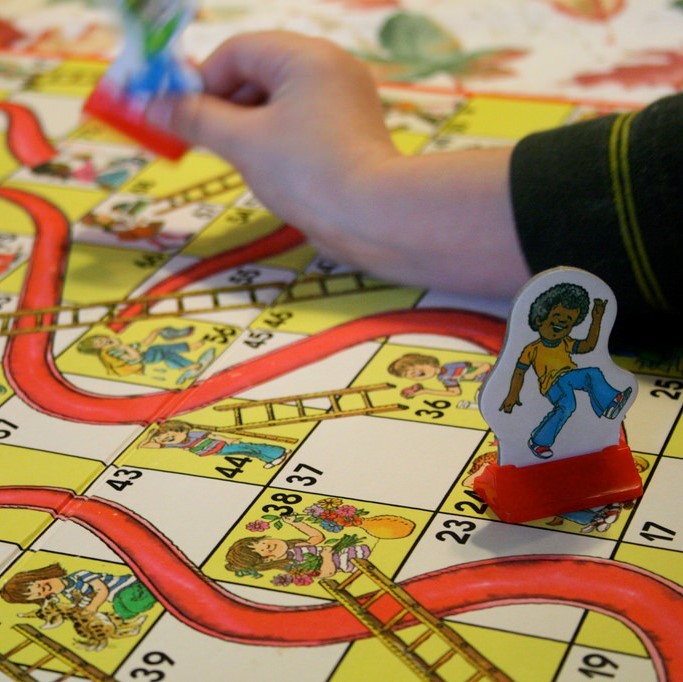 Conclusion
Outside Resources
Book: Frye, D., Baroody, A., Burchinal, M., Carver, S. M., Jordan, N. C., & McDowell, J. (2013). Teaching math to young children: A practice guide. Washington, DC: National Center for Education Evaluation and Regional Assistance (NCEE), Institute of Education Sciences, U.S. Department of Education.

Book: Goswami, U. G. (2010). The Blackwell Handbook of Childhood Cognitive Development. New York: John Wiley and Sons.

Book: Kuhn, D., & Siegler, R. S. (Vol. Eds.). (2006). Volume 2: Cognition, perception, and language. In W. Damon & R. M. Lerner (Series Eds.), Handbook of child psychology (6th ed.). Hoboken, NJ: Wiley.

Book: Miller, P. H. (2011). Theories of developmental psychology (5th ed.). New York: Worth.

Book: Siegler, R. S., & Alibali, M. W. (2004). Children's thinking (4th ed.). Upper Saddle River, NJ: Prentice-Hall.
Discussion Questions
Why are there different theories of cognitive development? Why don't researchers agree on which theory is the right one?
Do children's natures differ, or do differences among children only reflect differences in their experiences?
Do you see development as more continuous or more discontinuous?
Can you think of ways other than those described in the module in which research on cognitive development could be used to improve education?
Vocabulary
Chutes and Ladders

A numerical board game that seems to be useful for building numerical knowledge.

Concrete operations stage

Piagetian stage between ages 7 and 12 when children can think logically about concrete situations but not engage in systematic scientific reasoning.

Conservation problems

Problems pioneered by Piaget in which physical transformation of an object or set of objects changes a perceptually salient dimension but not the quantity that is being asked about.

Continuous development

Ways in which development occurs in a gradual incremental manner, rather than through sudden jumps.

Depth perception

The ability to actively perceive the distance from oneself of objects in the environment.

Discontinuous development

Discontinuous development

Formal operations stage

Piagetian stage starting at age 12 years and continuing for the rest of life, in which adolescents may gain the reasoning powers of educated adults.

Information processing theories

Theories that focus on describing the cognitive processes that underlie thinking at any one age and cognitive growth over time.

Nature

The genes that children bring with them to life and that influence all aspects of their development.

Numerical magnitudes

The sizes of numbers.

Nurture

The environments, starting with the womb, that influence all aspects of children's development.

Object permanence task

The Piagetian task in which infants below about 9 months of age fail to search for an object that is removed from their sight and, if not allowed to search immediately for the object, act as if they do not know that it continues to exist.

Phonemic awareness

Awareness of the component sounds within words.

Piaget's theory

Theory that development occurs through a sequence of discontinuous stages: the sensorimotor, preoperational, concrete operational, and formal operational stages.

Preoperational reasoning stage

Period within Piagetian theory from age 2 to 7 years, in which children can represent objects through drawing and language but cannot solve logical reasoning problems, such as the conservation problems.

Qualitative changes

Large, fundamental change, as when a caterpillar changes into a butterfly; stage theories such as Piaget's posit that each stage reflects qualitative change relative to previous stages.

Quantitative changes

Gradual, incremental change, as in the growth of a pine tree's girth.

Sensorimotor stage

Period within Piagetian theory from birth to age 2 years, during which children come to represent the enduring reality of objects.

Sociocultural theories

Theory founded in large part by Lev Vygotsky that emphasizes how other people and the attitudes, values, and beliefs of the surrounding culture influence children's development.
References
Baillargeon, R. (1987). Object permanence in 3 1/2- and 4 1/2-month-old infants. Developmental Psychology, 23, 655–664.
Baker, L., Dreher, M. J., & Guthrie, J. T., (Eds.). (2000). Engaging young readers: Promoting achievement and motivation. New York: Guilford.
Bartrip, J., Morton, J., & De Schonen, S. (2001). Responses to mother's face in 3-week to 5-month old infants. British Journal of Developmental Psychology, 19, 219–232
Blakemore, S.-J., & Choudhury, S. (2006). Development of the adolescent brain: Implications for executive function and social cognition. Journal of Child Psychiatry and Psychology, 47, 296–312.
Booth, J. L., & Siegler, R. S. (2006). Developmental and individual differences in pure numerical estimation. Developmental Psychology, 41, 189–201.
DeVries, R. (1969). Constancy of genetic identity in the years three to six. Monographs of the Society for Research in Child Development, 34, 127.
Diamond, A. (1985). Development of the ability to use recall to guide action, as indicated by infants' performance on AB. Child Development, 56, 868–883.
Held, R. (1993). What can rates of development tell us about underlying mechanisms? In C. E. Granrud (Ed.), Visual perception and cognition in infancy (pp. 75–90). Hillsdale, NJ: Erlbaum.
Inhelder, B., & Piaget, J. (1958). The growth of logical thinking from childhood to adolescence. New York: Basic Books.
Langlois, J. H., Ritter, J. M., Casey, R. J., & Sawin, D. B. (1995). Infant attractiveness predicts maternal behaviors and attitudes. Developmental Psychology, 31, 464–472.
Munakata, Y., McClelland, J. L., Johnson, M. H., & Siegler, R. S. (1997). Rethinking infant knowledge: Toward an adaptive process account of successes and failures in object permanence tasks. Psychological Review, 104, 686 713.
Nation, K. (2008). Learning to read words. The Quarterly Journal of Experimental Psychology, 61, 1121 1133.
National Reading Panel (2000). Teaching children to read: An evidence-based assessment of the scientific research literature on reading and its implications for reading instruction. Washington, DC: National Institute of Child Health and Human Development.
Nelson, C. A., Thomas, K. M., & de Haan, M. (2006). Neural bases of cognitive development. In W. Damon & R. M. Lerner (Series Eds.) & D. Kuhn & R. S. Siegler (Vol. Eds.), Handbook of child psychology: Volume 2: Cognition, perception, and language (6th ed., pp. 3–57). Hoboken, NJ: Wiley.
Piaget, J. (1954). The construction of reality in the child. New York: BasicBooks.
Piaget, J. (1952). The child's concept of number. New York: W. W. Norton.
Price-Williams, D. R., Gordon, W., & Ramirez, M. (1969). Skill and conservation: A study of pottery making children. Developmental Psychology, 1, 769.
Ramani, G. B., & Siegler, R. S. (2008). Promoting broad and stable improvements in low-income children's numerical knowledge through playing number board games. Child Development, 79, 375–394.
Scarr, S., & McCartney, K. (1983). How people make their own environments: A theory of genotype-environment effects. Child Development, 54, 424–435.
Siegler, R. S., & Ramani, G. B. (2009). Playing linear number board games—but not circular ones—improves low-income preschoolers' numerical understanding. Journal of Educational Psychology, 101, 545–560.
van den Boom, D. C., & Hoeksma, J. B. (1994). The effect of infant irritability on mother-infant interaction: A growth curve analysis. Developmental Psychology, 30, 581–590.