8.6: The Vestibular System
Last updated
Page ID

10646
\( \newcommand{\vecs}[1]{\overset { \scriptstyle \rightharpoonup} {\mathbf{#1}} } \) \( \newcommand{\vecd}[1]{\overset{-\!-\!\rightharpoonup}{\vphantom{a}\smash {#1}}} \)\(\newcommand{\id}{\mathrm{id}}\) \( \newcommand{\Span}{\mathrm{span}}\) \( \newcommand{\kernel}{\mathrm{null}\,}\) \( \newcommand{\range}{\mathrm{range}\,}\) \( \newcommand{\RealPart}{\mathrm{Re}}\) \( \newcommand{\ImaginaryPart}{\mathrm{Im}}\) \( \newcommand{\Argument}{\mathrm{Arg}}\) \( \newcommand{\norm}[1]{\| #1 \|}\) \( \newcommand{\inner}[2]{\langle #1, #2 \rangle}\) \( \newcommand{\Span}{\mathrm{span}}\) \(\newcommand{\id}{\mathrm{id}}\) \( \newcommand{\Span}{\mathrm{span}}\) \( \newcommand{\kernel}{\mathrm{null}\,}\) \( \newcommand{\range}{\mathrm{range}\,}\) \( \newcommand{\RealPart}{\mathrm{Re}}\) \( \newcommand{\ImaginaryPart}{\mathrm{Im}}\) \( \newcommand{\Argument}{\mathrm{Arg}}\) \( \newcommand{\norm}[1]{\| #1 \|}\) \( \newcommand{\inner}[2]{\langle #1, #2 \rangle}\) \( \newcommand{\Span}{\mathrm{span}}\)\(\newcommand{\AA}{\unicode[.8,0]{x212B}}\)
By Dora Angelaki and J. David Dickman
Define the basic structures of the vestibular receptor system.
Describe the neuroanatomy of the vestibuloocular, vestibulospinal, and vestibulo-thalamo-cortical pathways.
Describe the vestibular commissural system.
Describe the different multisensory cortical areas for motion perception.
Introduction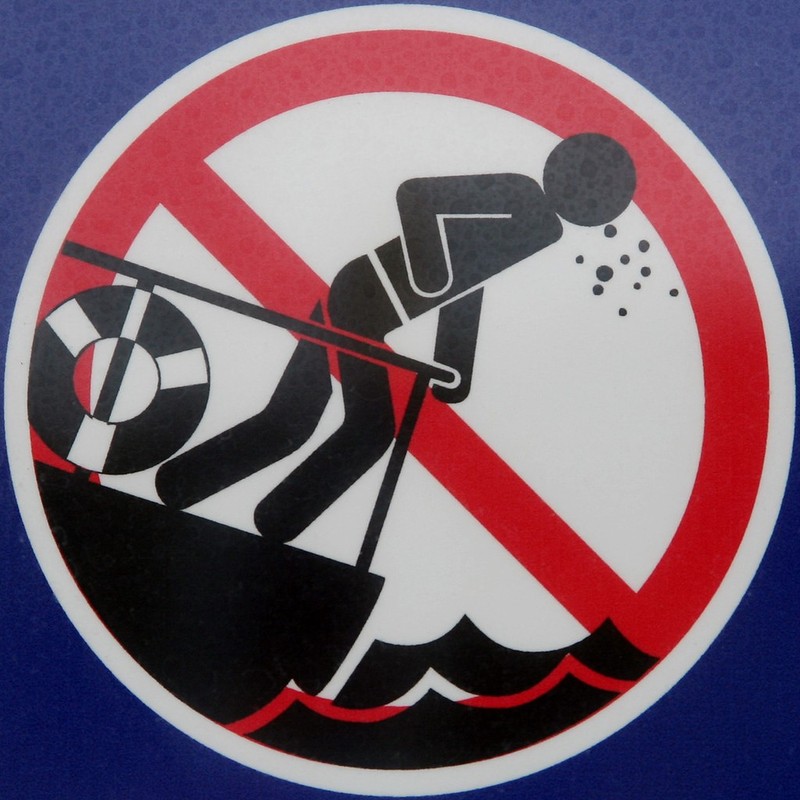 Structure of the vestibular receptors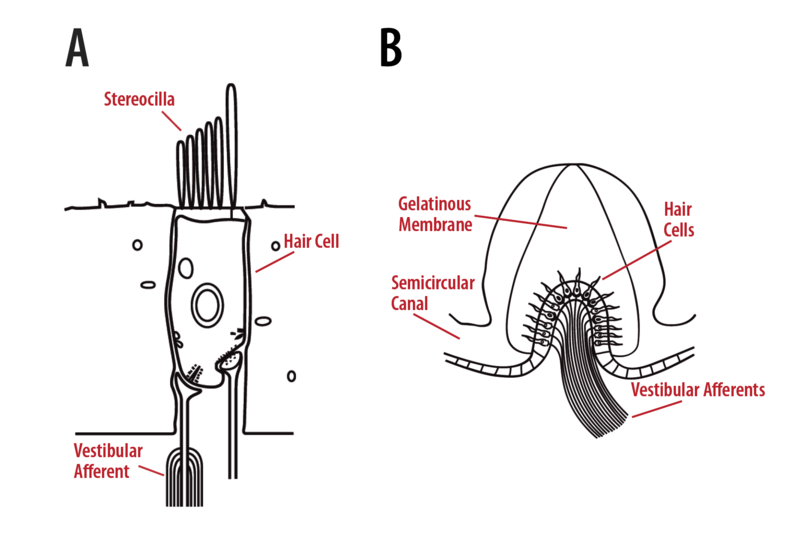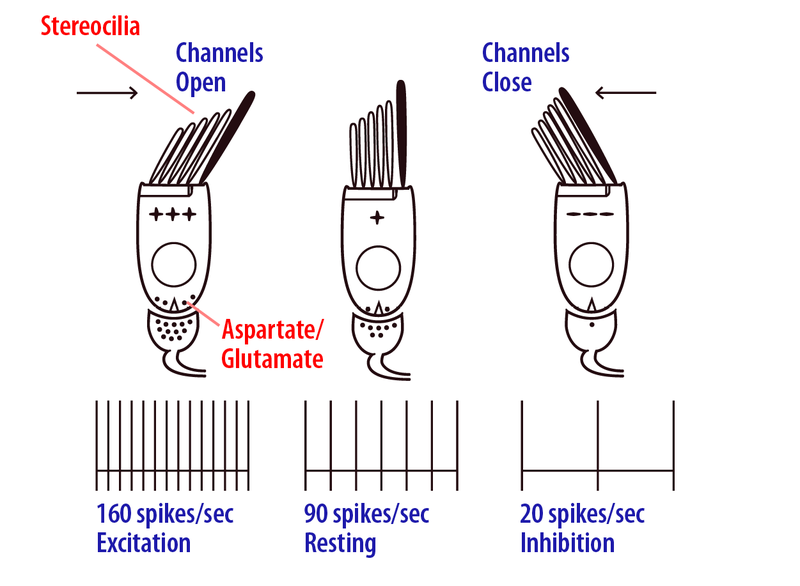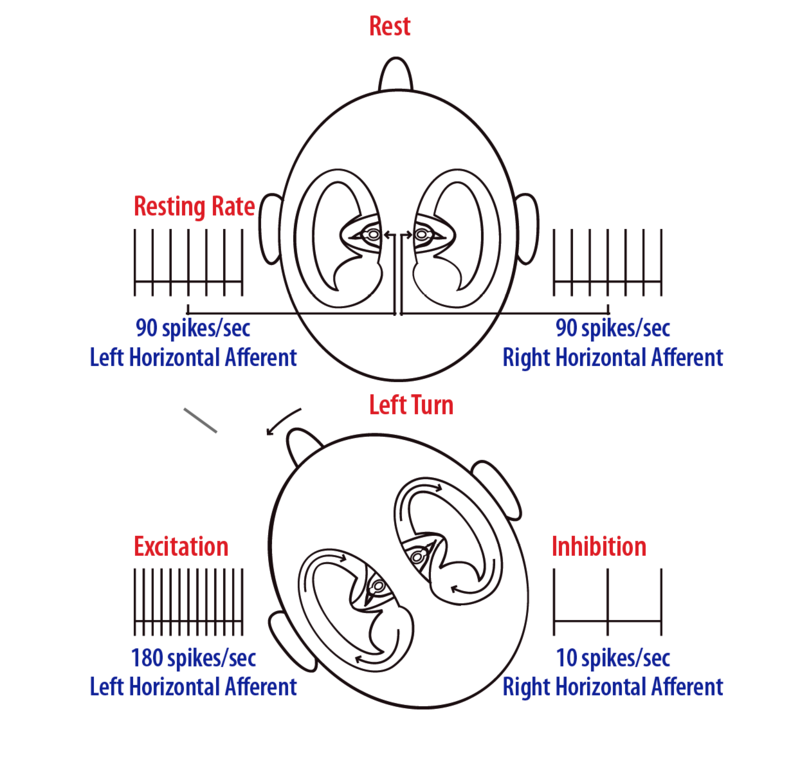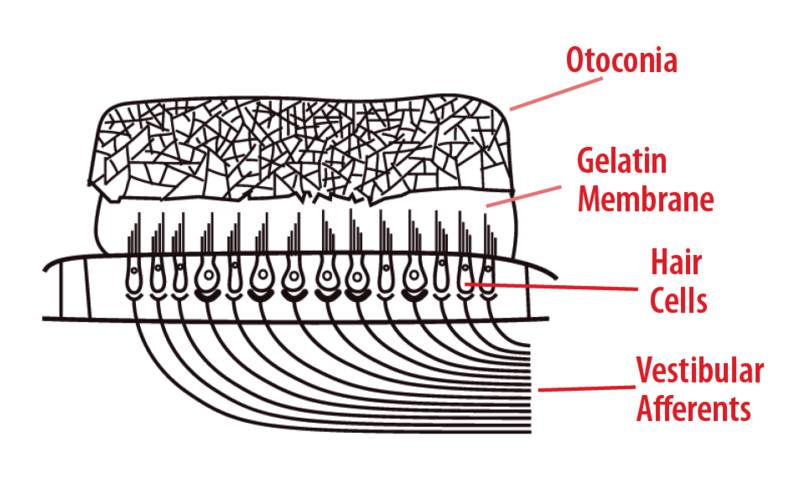 The vestibular nuclei
Vestibuloocular system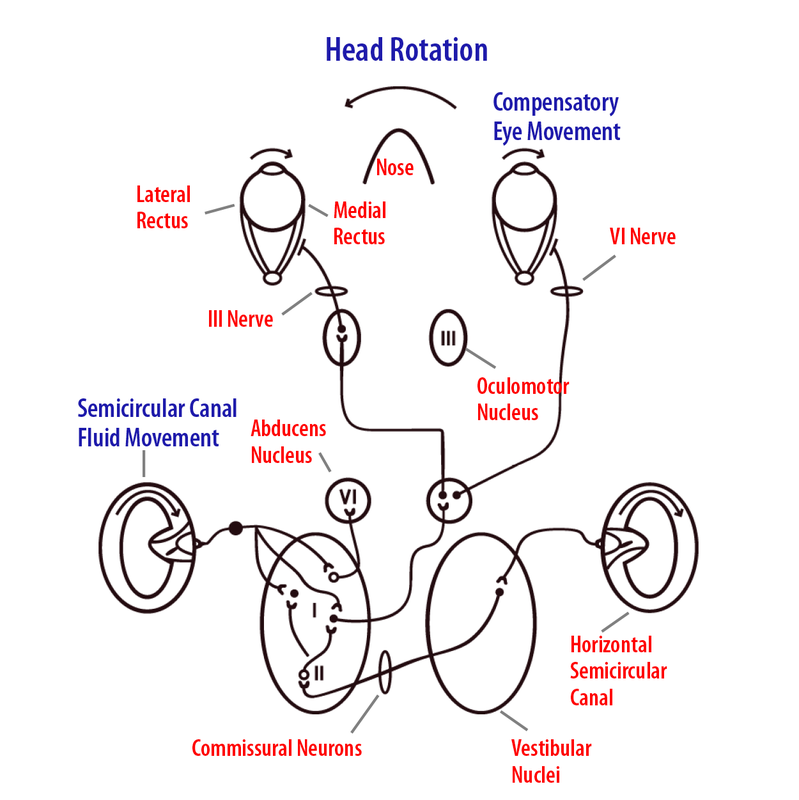 Vestibulo-spinal network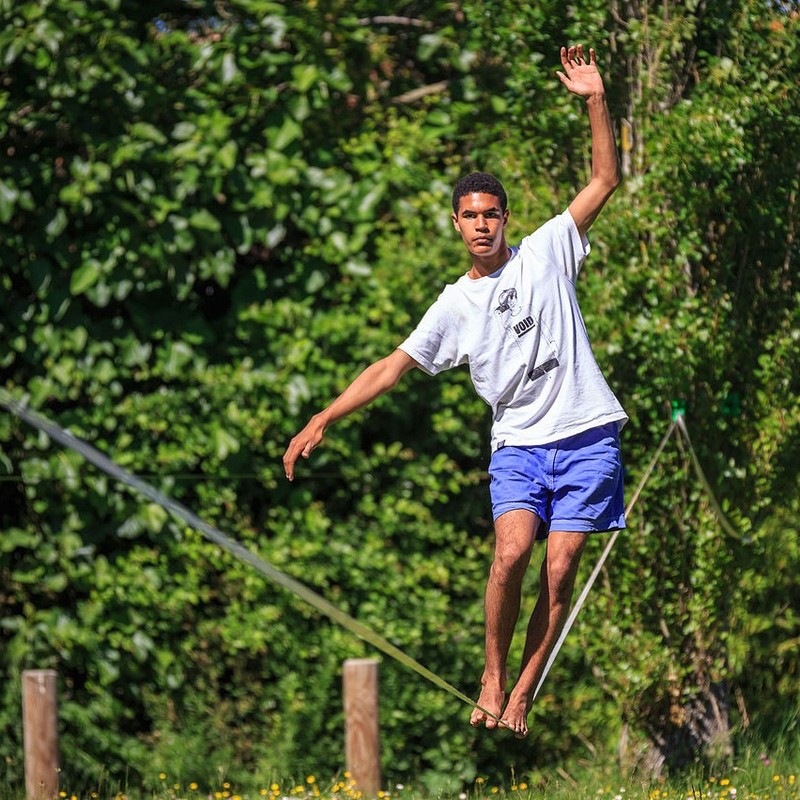 Vestibulo-autonomic control
Vestibular signals in the thalamus and cortex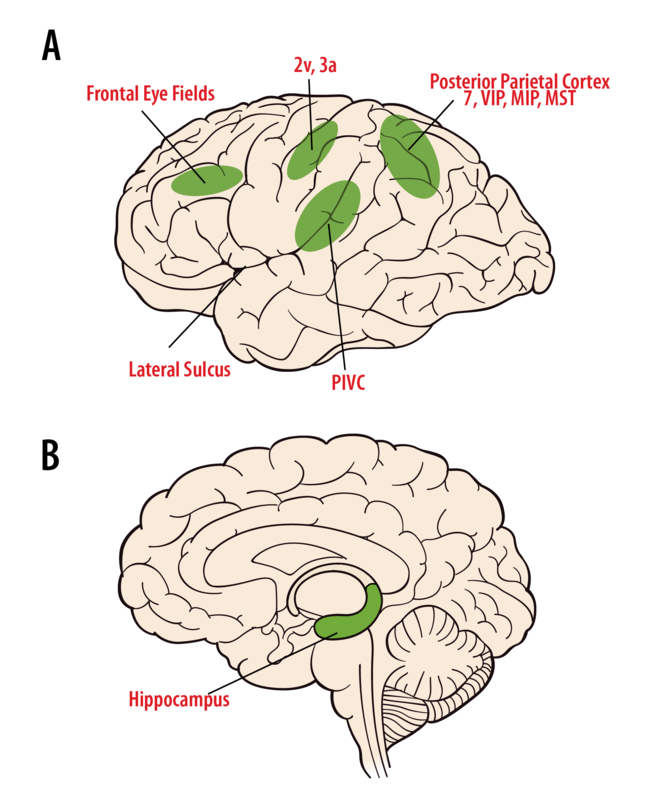 Spatial orientation and navigation
Motion sickness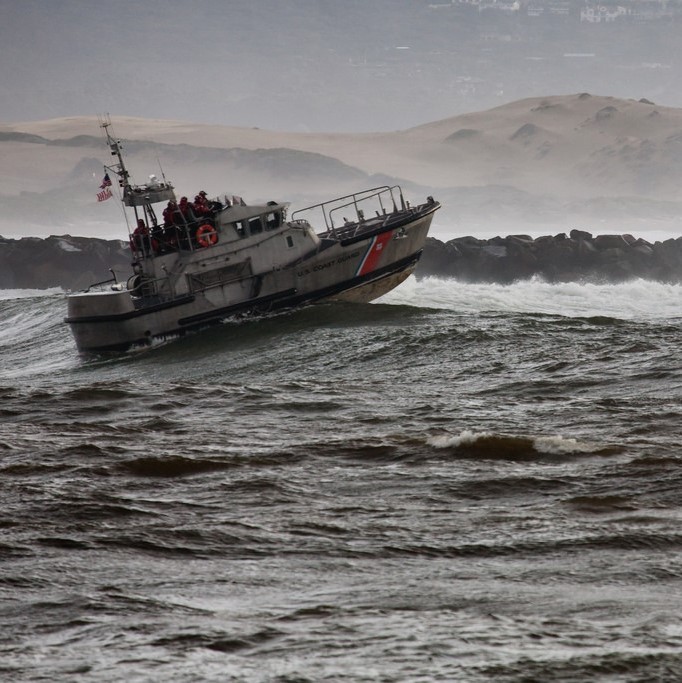 Summary
Outside Resources
Animated Video of the Vestibular System
Discussion Questions
If a person sustains loss of the vestibular receptors in one ear due to disease or trauma, what symptoms would the person suffer? Would the symptoms be permanent?
Often motion sickness is relieved when a person looks at far distance objects, such as things located on the far horizon. Why does far distance viewing help in motion sickness while close distance view (like reading a map or book) make it worse?
Vestibular signals combine with visual signals in certain areas of cortex and assist in motion perception. What types of cues does the visual system provide for self motion through space? What types of vestibular signals would be consistent with rotational versus translational motion?
Vocabulary
Abducens nucleus

A group of excitatory motor neurons in the medial brainstem that send projections through the VIth cranial nerve to control the ipsilateral lateral rectus muscle. In addition, abducens interneurons send an excitatory projection across the midline to a subdivision of cells in the ipsilateral oculomotor nucleus, which project through the IIIrd cranial nerve to innervate the ipsilateral medial rectus muscle.

Acetylcholine

An organic compound neurotransmitter consisting of acetic acid and choline. Depending upon the receptor type, acetycholine can have excitatory, inhibitory, or modulatory effects.

Afferent nerve fibers

Single neurons that innervate the receptor hair cells and carry vestibular signals to the brain as part of the vestibulocochlear nerve (cranial nerve VIII).

Aspartate

An excitatory amino acid neurotransmitter that is widely used by vestibular receptors, afferents, and many neurons in the brain.

Compensatory reflexes

A stabilizing motor reflex that occurs in response to a perceived movement, such as the vestibuloocular reflex, or the postural responses that occur during running or skiing.

Depolarized

When receptor hair cells have mechanically gated channels open, the cell increases its membrane voltage, which produces a release of neurotransmitter to excite the innervating nerve fiber.

Detection thresholds

The smallest amount of head motion that can be reliably reported by an observer.

Directional tuning

The preferred direction of motion that hair cells and afferents exhibit where a peak excitatory response occurs and the least preferred direction where no response occurs. Cells are said to be "tuned" for a best and worst direction of motion, with in-between motion directions eliciting a lesser but observable response.

Gamma-aminobutyric acid

A major inhibitory neurotransmitter in the vestibular commissural system.

Gaze stability

A combination of eye, neck, and head responses that are all coordinated to maintain visual fixation (fovea) upon a point of interest.

Glutamate

An excitatory amino acid neurotransmitter that is widely used by vestibular receptors, afferents, and many neurons in the brain.

Hair cells

The receptor cells of the vestibular system. They are termed hair cells due to the many hairlike cilia that extend from the apical surface of the cell into the gelatin membrane. Mechanical gated ion channels in the tips of the cilia open and close as the cilia bend to cause membrane voltage changes in the hair cell that are proportional to the intensity and direction of motion.

Hyperpolarizes

When receptor hair cells have mechanically gated channels close, the cell decreases its membrane voltage, which produces less release of neurotransmitters to inhibit the innervating nerve fiber.

Lateral rectus muscle

An eye muscle that turns outward in the horizontal plane.

Lateral vestibulo-spinal tract

Vestibular neurons that project to all levels of the spinal cord on the ipsilateral side to control posture and balance movements.

Mechanically gated ion channels

Ion channels located in the tips of the stereocilia on the receptor cells that open/close as the cilia bend toward the tallest/smallest cilia, respectively. These channels are permeable to potassium ions, which are abundant in the fluid bathing the top of the hair cells.

Medial vestibulo-spinal tract

Vestibular nucleus neurons project bilaterally to cervical spinal motor neurons for head and neck movement control. The tract principally functions in gaze direction and stability during motion.

Neurotransmitters

A chemical compound used to send signals from a receptor cell to a neuron, or from one neuron to another. Neurotransmitters can be excitatory, inhibitory, or modulatory and are packaged in small vesicles that are released from the end terminals of cells.

Oculomotor nuclei

Includes three neuronal groups in the brainstem, the abducens nucleus, the oculomotor nucleus, and the trochlear nucleus, whose cells send motor commands to the six pairs of eye muscles.

Oculomotor nucleus

A group of cells in the middle brainstem that contain subgroups of neurons that project to the medial rectus, inferior oblique, inferior rectus, and superior rectus muscles of the eyes through the 3rd cranial nerve.

Otoconia

Small calcium carbonate particles that are packed in a layer on top of the gelatin membrane that covers the otolith receptor hair cell stereocilia.

Otolith receptors

Two inner ear vestibular receptors (utricle and saccule) that transduce linear accelerations and head tilt relative to gravity into neural signals that are then transferred to the brain.

Proprioceptive

Sensory information regarding muscle position and movement arising from receptors in the muscles, tendons, and joints.

Semicircular canals

A set of three inner ear vestibular receptors (horizontal, anterior, posterior) that transduce head rotational accelerations into head rotational velocity signals that are then transferred to the brain. There are three semicircular canals in each ear, with the major planes of each canal being orthogonal to each other.

Stereocilia

Hairlike projections from the top of the receptor hair cells. The stereocilia are arranged in ascending height and when displaced toward the tallest cilia, the mechanical gated channels open and the cell is excited (depolarized). When the stereocilia are displaced toward the smallest cilia, the channels close and the cell is inhibited (hyperpolarized).

Torsion

A rotational eye movement around the line of sight that consists of a clockwise or counterclockwise direction.

Vergence angle

The angle between the line of sight for the two eyes. Low vergence angles indicate far-viewing objects, whereas large angles indicate viewing of near objects.

Vestibular compensation

Following injury to one side of vestibular receptors or the vestibulocochlear nerve, the central vestibular nuclei neurons gradually recover much of their function through plasticity mechanisms. The recovery is never complete, however, and extreme motion environments can lead to dizziness, nausea, problems with balance, and spatial memory.

Vestibular efferents

Nerve fibers originating from a nucleus in the brainstem that project from the brain to innervate the vestibular receptor hair cells and afferent nerve terminals. Efferents have a modulatory role on their targets, which is not well understood.

Vestibular system

Consists of a set of motion and gravity detection receptors in the inner ear, a set of primary nuclei in the brainstem, and a network of pathways carrying motion and gravity signals to many regions of the brain.

Vestibulocochlear nerve

The VIIIth cranial nerve that carries fibers innervating the vestibular receptors and the cochlea.

Vestibuloocular reflex

Eye movements produced by the vestibular brainstem that are equal in magnitude and opposite in direction to head motion. The VOR functions to maintain visual stability on a point of interest and is nearly perfect for all natural head movements.
References
Angelaki, D. E., McHenry, M. Q., & Hess, B. J. (2000). Primate translational vestibuloocular reflexes. I. High-frequency dynamics and three-dimensional properties during lateral motion. J. Neurophysiol 83, 1637–1647.
Angelaki, D. E., Shaikh, A. G., Green, A. M., & Dickman, J. D. (2004). Neurons compute internal models of the physical laws of motion. Nature, 430, 560–564.
Anniko, M., & Arnold, W. (1991). Acetylcholine receptor localization in human adult cochlear and vestibular hair cells. AC and Otolar, 111, 491–499.
Beraneck, M., Hachemaoui, M., Idoux, E., Ris, L., Uno, A., Godaux, E., . . . Vibert, N. (2003). Long-term plasticity of ipsilesional medial vestibular nucleus neurons after unilateral labyrinthectomy. J Neurophysiol, 90, 184–203.
Blanks, R.H.I., Curthoys, I. S., Bennett, M. L., & Markham, C. H. (1985). Planar relationships of the semicircular canals in rhesus and squirrel monkeys. Brain Res, 340, 315–324.
Boyle, R., Carey, J. P., & Highstein, S.M. (1991). Morphological correlates of response dynamics and efferent stimulation in horizontal semicircular canal afferents of the toadfish, Opsanus tau. J Neurophysiol, 66, 1504–1511.
Brodal, A. The vestibular nuclei in the macaque monkey. (1984). J. Comp. Neurol., 227, 252–266.
Carleton, S. C., & Carpenter, M. B. (1984). Distribution of primary vestibular fibers in the brainstem and cerebellum of the monkey. Brain Res, 294, 281–298.
Chen, A., DeAngelis, G. C., & Angelaki, D. E. (2011). A comparison of vestibular spatiotemporal tuning in macaque parietoinsular vestibular cortex, ventral intraparietal area, and medial superior temporal area. J. Neurosci., 31, 3082–3094.
Crane, B. T., & Demer, J. L. (1997). Human gaze stabilization during natural activities: translation, rotation, magnification, and target distance effects. J Neurophysiol, 78, 2129–2144.
Dickman, J. D., & Angelaki, D. E. (2002). Vestibular convergence patterns in vestibular nuclei neurons of alert primates. J. Neurophysiol., 88, 3518–3533.
Dickman, J. D., & Correia, M. J. (1989). Responses of pigeon horizontal semicircular canal afferent fibers. I. Step, trapezoid, and low frequency sinusoid mechanical and rotational stimulation. J Neurophysiol, 62, 1090–1101.
Dickman, J. D., & Fang, Q. (1996). Differential central projections of vestibular afferents in pigeons. J Comp Neurol, 367, 110–121.
Einstein, A. (1907).On the relativity principle and the conclusions drawn from it. Jahrb. Radioakt, 4, 411–462.
Ezure, K., & Graf, K.W. (1984). A quantitative analysis of the spatial organization of the vestibulo-ocular reflexes in lateral- and frontal-eyed animals. I. Orientation of semicircular canals and extraocular muscles. Neuroscience, 12, 85–94.
Fernandez, C., & Goldberg, J. M. (1976b). Physiology of peripheral neurons innervating otolith organs of the squirrel monkey. II. Directional selectivity and force-response relations. J. Neurophysiol., 39, 985–995.
Fernandez, C., & Goldberg, J. M. (1971). Physiology of peripheral neurons innervating semicircular canals of the squirrel monkey. II. Response to sinusoidal stimulation and dynamics of peripheral vestibular system. J Neurophysiol, 34, 661–675.
Fernandez, C., & Goldberg, J.M. (1976a). Physiology of peripheral neurons innervating otolith organ in the squirrel monkey. I. Response to static tilts and to long-duration centrifugal force. J. Neurophysiol., 39, 970–984.
Fetter, M., & Zee, D. S. (1988). Recovery from unilateral labyrinthectomy in rhesus monkey. J Neurophysiol, 59, 370–393.
Flock, A. (1964). Structure of the macula utriculi with special reference to directional interplay of sensory responses as revealed by morphological polarization. J Cell Biol, 22, 413–431.
Fukushima, K., Sato, T., Fukushima, J. Shinmei, Y., and Kaneko C.R. (2000). Activity of smooth pursuit related neurons in the monkey perarcuate cortes during pursuit and passive whole-body rotation. J. Neurophys., 83, 563–587.
Grusser, O., Pause, M., & Schreiter, U. (1982). Neuronal responses in the parieto-insular vestibular cortex of alert java monkeys (Macaca fascicularis). In A. Roucoux and M. Crommelinck (Eds.), Physiological and pathological aspects of eye movements. The Haque: W. Junk Publishers.
Gu, Y., DeAngelis, G. C., & Angelaki, D. E. (2007). A functional link between area mstd and heading perception based on vestibular signals. Nat Neurosci, 10, 1038–1047.
Gu, Y., Watkins, P. V., Angelaki, D. E., & DeAngelis, G. C. (2006). Visual and nonvisual contributions to three-dimensional heading selectivity in the medial superior temporal area. J Neurosci, 26, 73–85.
Guldin, W. O., Akbarian, S., & Grusser, O. J. (1992). Cortico-cortical connections and cytoarchitectonics of the primate vestibular cortex: A study in squirrel monkeys (Saimiri sciureus). J. Comp. Neurol., 326, 375–401.
Hafting, T., Fyhn, M., Molden, S., Moser, M.-B., Moser, E. I. (2005). Microstructure of a spatial map in the entorhinal cortex. Nature, 436, 801–806.
Iurato, S. (1967). Submicroscopic structure of the inner ear. London, England: Pergamon Press.
Kasahara, M., & Uchino, Y. (1974). Bilateral semicircular canal inputs to neurons in cat vestibular nuclei. Exp Brain Res, 20, 285–296.
Keshner, E. A., & Peterson, B. W. (1995). Mechanisms controlling human head stabilization. I. Head-neck dynamics during random rotations in the horizontal plane. J Neurophysiol, 73, 2293–2301.
Lindeman, H. H. (1969). Studies on the morphology of the sensory regions of the vestibular apparatus with 45 figures. Ergeb Anat Entwicklungsgesch, 42, 1–113.
Lisberger, S. G., Pavelko, T. A., & Broussard, D. M. (1994). Neural basis for motor learning in the vestibuloocular reflex of primates. I. Changes in the responses of brain stem neurons. J. Neurophysiol, 72, 928–973.
Marlinski, V., & McCrea, R. A. (2008). Activity of ventroposterior thalamus neurons during rotation and translation in the horizontal plane in the alert squirrel monkey. J Neurophysiol, 99, 2533–2545.
McNaughton, B. L., Battaglia, F. P., Jensen, O., Moser, E. I., & Moser, M.-.B. (2006). Path integration and the neural basis of the "cognitive map." Nature Rev., 7, 663–678.
Meng, H., May, P. J., Dickman, J. D., & Angelaki, D. E. (2007). Vestibular signals in primate thalamus: Properties and origins. J Neurosci, 27, 13590–13602.
Newlands, S. D., & Perachio, A. A. (1990). Compensation of horizontal canal related activity in the medial vestibular nucleus following unilateral labyrinth ablation in the decerebrate gerbil. i. type i neurons. Exp Brain Res, 82, 359–372.
Newlands, S. D., Hesse, S. V., Haque, A., & Angelaki, D. E. (2001). Head unrestrained horizontal gaze shifts after unilateral labyrinthectomy in the rhesus monkey. Exp Brain Res, 140, 25–33.
O'Keefe, J. (1976). Place units in the hippocampus of the freely moving rat. Exp Neurol, 51, 78–109.
Paige, G. D., & Tomko, D. L. (1991). Eye movement responses to linear head motion in the squirrel monkey. I. Basic characteristics. J Neurophysiol, 65, 1170–1182.
Peterson, B. W., Goldberg, J., Bilotto, G., & Fuller, J. H. (1985). Cervicocollic reflex: Its dynamic properties and interaction with vestibular reflexes. J Neurophysiol, 54, 90–109.
Precht, W., & Shimazu, H. (1965). Functional connections of tonic and kinetic vestibular neurons with primary vestibular afferents. J Neurophysiol, 28, 1014–1028.
Sadeghi, S. G., Chacron, M. J., Taylor, M. C., & Cullen, K. E. (2007). Neural variability, detection thresholds, and information transmission in the vestibular system. J. Neurosci., 27, 771–781.
Schwarz, U., Busettini, C., & Miles, F. A. (1989). Ocular responses to linear motion are inversely proportional to viewing distance. Science, 245, 1394–1396.
Shimazu, H., & Precht, W. (1966). Inhibition of central vestibular neurons from the contralateral labyrinth and its mediating pathway. J Neurophysiol, 29, 467–492.
Shinoda, Y., Sugiuchi, Y., Futami, T., Ando, N., & Kawasaki, T. (1994). Input patterns and pathways from the six semicircular canals to motoneurons of neck muscles. I. The multifidus muscle group. J. Neurophysiol., 72, 2691–2802.
Shotwell, S. L, Jacobs, R., & Hudspeth, A. J. (1981). Directional sensitivity of individual vertebrate hair cells to controlled deflection of their hair bundles. ANYAS, 374, 1–10.
Stackman, R. W., Clark, A. S., & Taube, J. (2002). Hippocampal spatial representations require vestibular input. Hippocampus, 12, 291–303.
Taube, J .S. (1995). Head direction cells recorded in the anterior thalamic nuclei of freely moving rats. J. Neurosci., 15, 70–86.
Van Egmond, A. A. J., Groen, J. J., & Jongkess, L. B. W. (1949). The mechanics of the semicircular canals. J Physiol Lond, 110, 1–17.
Wersäll, J. (1956). Studies on the structure and innervation of the sensory epithelium of the cristae ampullares in the guinea pig; a light and electron microscopic investigation. Acta Otolaryngol Supp, 126, 1–85.
Wilson, V. J., Boyle, R., Fukushima, K., Rose, P. K., Shinoda, Y., Sugiuchi, Y., & Uchino, Y. (1995). The vestibulocollic reflex. J Vestib Res, 5, 147–170.
Yates, B. J., Miller A. D., & Lucot, J. B. (1998). Physiological basis and pharmacology of motion sickness: An update. Brain Res Bull, 47, 395–406.
Yu, X. J., Dickman, J. D., Angelaki, D. E. (2012). Detection thresholds of macaque otolith afferents. J Neurosci., 32, 8306–8316.
Zhou, W., Tang, B.F., Newlands, S.D., King, W.M. (2006). Responses of monkey vestibular-only neurons to translation and angular rotation. J Neurophysiol 96, 2915-2930.