3.2: The Family
Last updated
Page ID

11939
\( \newcommand{\vecs}[1]{\overset { \scriptstyle \rightharpoonup} {\mathbf{#1}} } \) \( \newcommand{\vecd}[1]{\overset{-\!-\!\rightharpoonup}{\vphantom{a}\smash {#1}}} \)\(\newcommand{\id}{\mathrm{id}}\) \( \newcommand{\Span}{\mathrm{span}}\) \( \newcommand{\kernel}{\mathrm{null}\,}\) \( \newcommand{\range}{\mathrm{range}\,}\) \( \newcommand{\RealPart}{\mathrm{Re}}\) \( \newcommand{\ImaginaryPart}{\mathrm{Im}}\) \( \newcommand{\Argument}{\mathrm{Arg}}\) \( \newcommand{\norm}[1]{\| #1 \|}\) \( \newcommand{\inner}[2]{\langle #1, #2 \rangle}\) \( \newcommand{\Span}{\mathrm{span}}\) \(\newcommand{\id}{\mathrm{id}}\) \( \newcommand{\Span}{\mathrm{span}}\) \( \newcommand{\kernel}{\mathrm{null}\,}\) \( \newcommand{\range}{\mathrm{range}\,}\) \( \newcommand{\RealPart}{\mathrm{Re}}\) \( \newcommand{\ImaginaryPart}{\mathrm{Im}}\) \( \newcommand{\Argument}{\mathrm{Arg}}\) \( \newcommand{\norm}[1]{\| #1 \|}\) \( \newcommand{\inner}[2]{\langle #1, #2 \rangle}\) \( \newcommand{\Span}{\mathrm{span}}\)\(\newcommand{\AA}{\unicode[.8,0]{x212B}}\)
By Joel A. Muraco
Understand the various family forms.
Describe attachment theory.
Identify different parenting styles.
Know the typical developmental trajectory of families.
Understand cultural differences in dating, marriage, and divorce.
Explain the influence of children and aging parents on families.
Know concrete tips for increasing happiness within your family.
What is Family?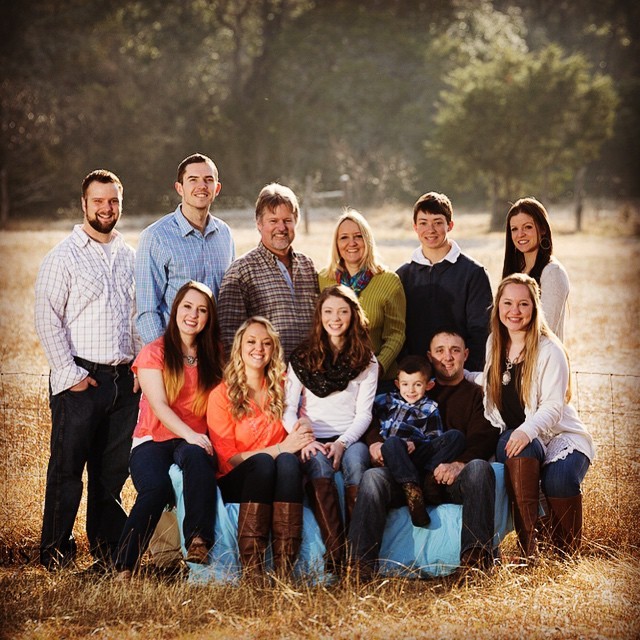 How Families Develop
Intimacy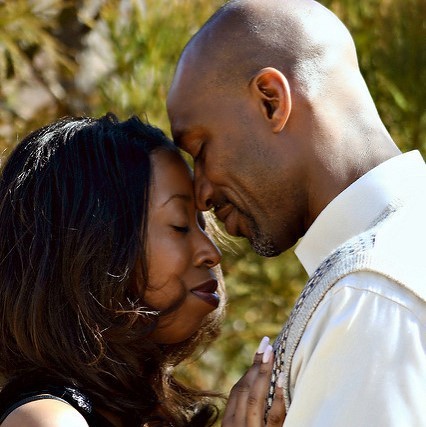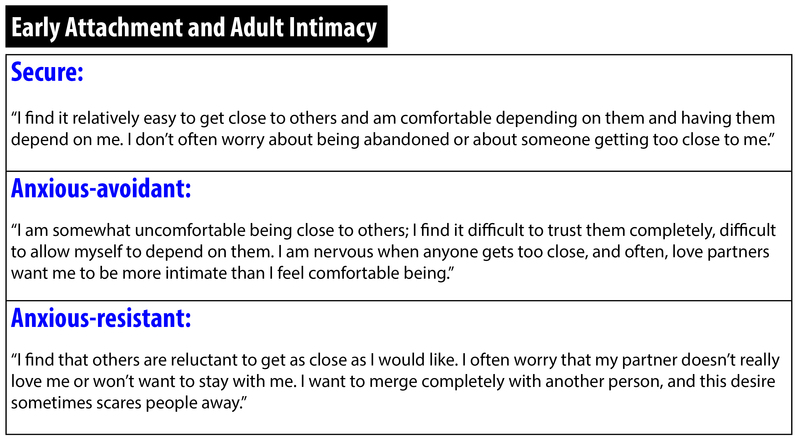 Dating, Courtship, and Cohabitation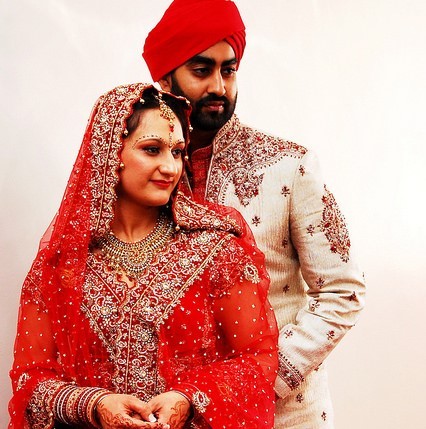 Engagement and Marriage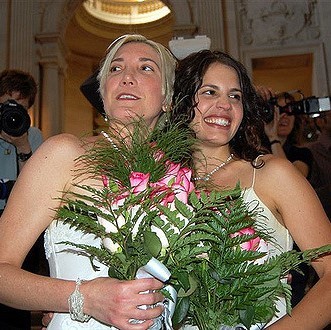 Children?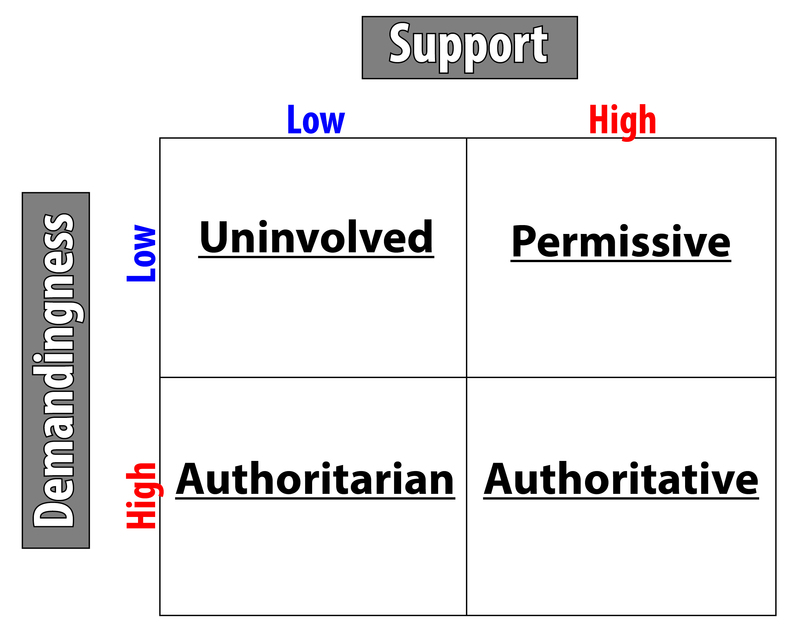 Parenting in Later Life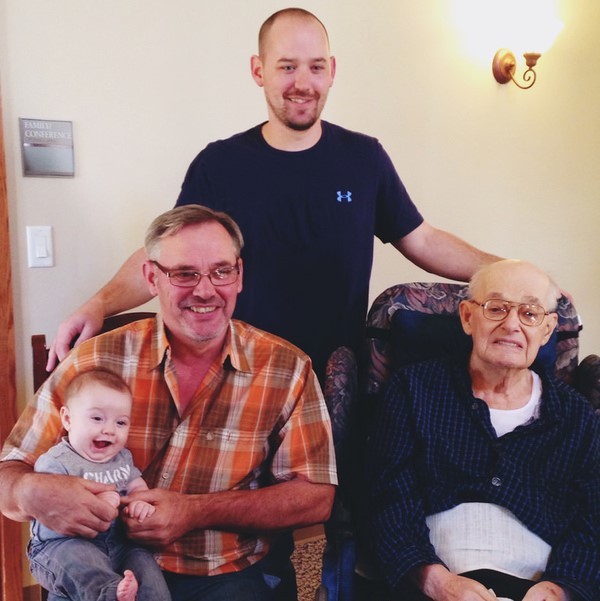 Family Issues and Considerations
Divorce
Abuse
Physical abuse, the use of intentional physical force to cause harm. Scratching, pushing, shoving, throwing, grabbing, biting, choking, shaking, slapping, punching, and hitting are common forms of physical abuse;
Sexual abuse, the act of forcing someone to participate in a sex act against his or her will. Such abuse is often referred to as sexual assault or rape. A marital relationship does not grant anyone the right to demand sex or sexual activity from anyone, even a spouse;
Psychological abuse, aggressive behavior that is intended to control someone else. Such abuse can include threats of physical or sexual abuse, manipulation, bullying, and stalking.
Adoption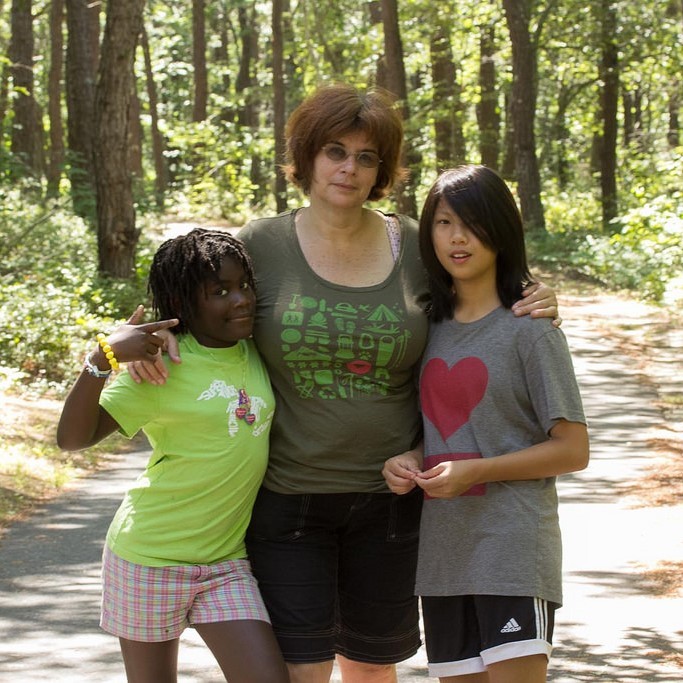 Happy Healthy Families
Teach morality—fostering a sense of moral development in children can promote well-being (Damon, 2004).
Savor the good—celebrate each other's successes (Gable, Gonzaga & Strachman, 2006).
Use the extended family network—family members of all ages, including older siblings and grandparents, who can act as caregivers can promote family well-being (Armstrong, Birnie-Lefcovitch & Ungar, 2005).
Create family identity—share inside jokes, fond memories, and frame the story of the family (McAdams, 1993).
Forgive—Don't hold grudges against one another (McCullough, Worthington & Rachal, 1997).
Outside Resources
Article: Social Trends Institute: The Sustainable Demographic Dividend

http://sustaindemographicdividend.org/articles/international-family-indicators/global-family-culture

Video: TED Talk: What Makes a Good Life? Lessons from the Longest Study on Happiness

Web: Child Trends and Social Trends Institute: Mapping Family Change and Well-Being Outcomes

Web: Pew Research Center: Family and Relationships

Web: PSYCHALIVE: Psychology for Everyday Life: Relationships

Web: United States Census Bureau: Families and Living Arrangements
Discussion Questions
Throughout this module many 'shifts' are mentioned—shifts in division of labor, family roles, marital expectations, divorce, and societal and cultural norms, among others, were discussed. What shift do you find most interesting and why? What types of shifts do you think we might see in the future?
In the reading we discuss different parenting practices. Much of the literature suggests that authoritative parenting is best. Do you agree? Why or why not? Are there times when you think another parenting style would be better?
The section on divorce discusses specific factors that increase or decrease the chances of divorce. Based on your background, are you more or less at risk for divorce? Consider things about your family of orientation, culture, religious practices and beliefs, age, and educational goals. How does this risk make you feel?
The module ends with some tips for happy, healthy families. Are there specific things you could be doing in your own life to make for a happier, healthier family? What are some concrete things you could start doing immediately to increase happiness in your family?
Vocabulary
Adoption

To take in and raise a child of other parents legally as one's own.

Age in place

The trend toward making accommodations to ensure that aging people can stay in their homes and live independently.

Anxious-avoidant

Attachment style that involves suppressing one's own feelings and desires, and a difficulty depending on others.

Anxious-resistant

Attachment style that is self-critical, insecure, and fearful of rejection.

Attachment theory

Theory that describes the enduring patterns of relationships from birth to death.

Authoritarian parenting

Parenting style that is high is demandingness and low in support.

Authoritative parenting

A parenting style that is high in demandingness and high in support.

Blended family

A family consisting of an adult couple and their children from previous relationships.

Boomerang generation

Term used to describe young adults, primarily between the ages of 25 and 34, who return home after previously living on their own.

Child abuse

Injury, death, or emotional harm to a child caused by a parent or caregiver, either intentionally or unintentionally.

Childfree

Term used to describe people who purposefully choose not to have children.

Childless

Term used to describe people who would like to have children but are unable to conceive.

Cohabitation

Arrangement where two unmarried adults live together.

Coherence

Within attachment theory, the gaining of insight into and reconciling one's childhood experiences.

Elder abuse

Any form of mistreatment that results in harm to an elder person, often caused by his/her adult child.

Empty Nest

Feelings of sadness and loneliness that parents may feel when their adult children leave the home for the first time.

Engagement

Formal agreement to get married.

Family of orientation

The family one is born into.

Family of procreation

The family one creates, usually through marriage.

Family systems theory

Theory that says a person cannot be understood on their own, but as a member of a unit.

Foster care

Care provided by alternative families to children whose families of orientation cannot adequately care for them; often arranged through the government or a social service agency.

Heterogamy

Partnering with someone who is unlike you in a meaningful way.

Homogamy

Partnering with someone who is like you in a meaningful way.

Intimate partner violence

Physical, sexual, or psychological abuse inflicted by a partner.

Joint family

A family comprised of at least three generations living together. Joint families often include many members of the extended family.

Learned helplessness

The belief, as someone who is abused, that one has no control over his or her situation.

Marriage market

The process through which prospective spouses compare assets and liabilities of available partners and choose the best available mate.

Modern family

A family based on commitment, caring, and close emotional ties.

Multigenerational homes

Homes with more than one adult generation.

Neglect

Failure to care for someone properly.

Nuclear families

A core family unit comprised of only the parents and children.

Permissive parenting

Parenting that is low in demandingness and high in support.

Physical abuse

The use of intentional physical force to cause harm.

Psychological abuse

Aggressive behavior intended to control a partner.

Sandwich generation

Generation of people responsible for taking care of their own children as well as their aging parents.

Second shift

Term used to describe the unpaid work a parent, usually a mother, does in the home in terms of housekeeping and childrearing.

Secure attachments

Attachment style that involves being comfortable with depending on your partner and having your partner depend on you.

Sexual abuse

The act of forcing a partner to take part in a sex act against his or her will.

Single parent family

An individual parent raising a child or children.

Stepfamily

A family formed, after divorce or widowhood, through remarriage.

Traditional family

Two or more people related by blood, marriage, and—occasionally-- by adoption.

Two-parent family

A family consisting of two parents—typical both of the biological parents-- and their children.

Uninvolved parenting

Parenting that is low in demandingness and low in support.

Working models

An understanding of how relationships operate; viewing oneself as worthy of love and others as trustworthy.
References
Adopted Children (2012). Child Trends Data Bank. Retrieved from http://www.childtrends.org/?indicato...opted-children.
Ainsworth, M. D. S. (1973). The development of infant-mother attachment. In B. Cardwell & H. Ricciuti (Eds.), Review of child development research (Vol. 3, pp. 1-94). Chicago: University of Chicago Press.
Armstrong, M., Birnie-Lefcovitch, S. & Ungar, M.T. (2005). Pathways between social support, family well-being, quality of parenting, and child resilience: What we know. Journal of Child and Family Studies, 14, 269-281.
Bartholet, E. (2007). International adoption: Thoughts on the human rights issues. Harvard Law School Faculty Scholarship Series, Paper 21.
Benokraitis, N. V. (2015). Marriages & families: Changes, choices, and constraints (8th Edition). Upper Saddle River, New Jersey: Pearson.
Bolsover, G. (2011). What's it like inside Shanghai's 'marriage market'? CNN. Retrieved from travel.cnn.com/shanghai/life/...-paper-846851/
Bowen, M. (1978). Family therapy in clinical practice. New York: Aronson.
Bowlby, J. (1969). Attachment. Attachment and loss: Vol. 1. Loss. New York: Basic Books
Breiding, M. J., Basile, K. C., Smith, S. G., Black, M. C., & Mahendra, R. (2015). Intimate Partner Violence Surveillance: Uniform Definitions and Recommended Data Elements. Center for Disease Control and Prevention, Version 2.0.
Burgess, E. W. & Locke, H. J. (1945). The family: From institution to companionship. New York: The American Book Co.
Burgess, E. W. & Wallin, P. (1943). Homogamy in social characteristics. American Journal of Sociology, 49, 109-124.
Carson, D., Chowdhurry, A., Perry, C., & Pati, C. (1999). Family characteristics and adolescent competence in India: Investigation of youth in southern Orissa. Journal of Youth and Adolescence, 28. 211-233.
Chao, R. K. (1994). Beyond parental control and authoritarian parenting style: Understanding Chinese parenting through the cultural notion of training. Child Development, 65, 1111-1119.
Croft, A. Schmader, T., Block, K. & Scott Baron, A. (2014). The second shift reflected in the second generation: Do parents' gender roles at home predict children's aspirations? Psychological Science, 25, 1418-1428.
Damon, W. (2004). What is positive youth development? Annals of the American Academy of Political and Social Science, 591, 13-24
DePanfilis, D. (2006). Child Neglect: A Guide for Prevention, Assessment, and Intervention. Child Abuse and Neglect User Manual Series. U.S. Department of Health and Human Services.
DeRose, L. (2011). International family indicators: Global family structure. In The Sustainable Demographic Dividend: What do Marriage and Fertility have to do with the Economy? Charlottesville, VA: The National Marriage Project.
Denham, E. (2013). Keeping kids out of the middle. Huffington Post, February 22.
Dmitrieva, J., Chen, C., Greenberger, E., & Gil-Rivas, V. (2004). Family relationships and adolescent psychosocial outcomes: Converging findings from Eastern and Western cultures. Journal of Research on Adolescence, 14, 425-447.
Dukhovnov, D. & Zagheni, E. (2015). Who takes care of whom in the United States? Time transfers by age and sex. Population and Development Review, 41, 183-206.
Gable, S.L., Gonzaga, G.C. & Strachman, A. (2006). Will you be there for me when things go right? Supportive responses to positive event disclosures. Journal of Personality and Social Psychology, 91, 904-917.
Gallup, G., Jr., & Newport, T. (1990). Virtually all adults want children, but many of the reasons are intangible. Gallup Poll Monthly (June): 8-22.
Harris, (2015). Three in Five Americans Currently Have a Pet, and They Show Their Love in Some Interesting Ways. Retrieved from www.theharrispoll.com/health-...he-Family.html
Harvey, J. H. & Fine, M. A. (2004). Children of divorce: Stories of loss and growth. Rahway, NJ: Lawrence Erlbaum.
Hochschild, A. & Machung, A. (2012). The second shift: Working families and the revolution at home. New York, NY: Penguin.
Intercountry Adoption (2016). Bureau of Consular Affairs—U.S. Department of State. Retrieved from travel.state.gov/content/ado...tatistics.html.
Klenke, K. E. & Janda, L. H. (1980). Exploring Human Sexuality. Van Nostrand Reinhold Company.
Lyngstad, T. H. & Jalovaara, M. (2010). A review of the antecedents of union dissolution. Demographic Research, 23, 257-292.
Maccoby, E. E. (1992). The role of parents in the socialization of children: An historical overview. Developmental Psychology, 28, 1006-1017.
Maccoby, E. E. & Martin, J. A. (1983). Socialization in the context of the family: Parent-child interaction. In P. H. Mussen & E. M. Hetherington (Eds.), Handbook of child psychology: Vol. 4. Socialization, personality, and social development (4th ed.). New York: Wiley.
Marriage & divorce (March, 2016). Retrieved from http://www.apa.org/topics/divorce/index.aspx
Matthews, T. J. & Hamilton, B. E. (2014). First births to older women continue to rise. NCHS Data Brief, No. 152.
Mayseless, O., Scharf, M., & Sholt, M. (2003). From authoritative parenting practices to an authoritarian context: Exploring the person-environment fit. Journal of Research on Adolescence, 17, 23-50.
McAdams, D. P. (1993). The stories we live by: Personal myths and the making of the self. New York: Guilford Press.
McCullough, M. E., Worthington, E.L. & Rachal, K. (1997). Interpersonal forgiving in close relationships. Journal of Personality and Social Psychology, 73, 321-336.
Middlebrooks, J. S. & Audage, N. C. (2008). The Effects of Childhood Stress on Health Across the Lifespan. Centers for Disease Control and Prevention, National Center for Injury Prevention and Control. Atlanta, GA.
Murdock, G. P. (1949). Social structure. Oxford, England: Macmillan.
Nelson, S. K., Kushlev, K. English, T., Dunn, E. W., & Lyubomirsky, S. L. (2013). In defense of parenthood: Children are associated with more joy than misery. Psychological Science, 24, 3-10.
Parker, K. (2012). The boomerang generation: Feeling OK about living with mom and dad. Pew Social & Demographic Trends. Pew Research Center: Washington, DC.
Pilgrim, C., Luo, Q., Urberg, K. A., & Fang, X. (1999). Influence of peers, parents, and individual characteristics on adolescent drug use in two cultures. Merril-Palmer Quarterly, 45, 85-107.
Prinz, C. (1995). Cohabiting, married, or single: Portraying, analyzing, and modeling new living arrangements in changing societies in Europe. Aldershot, UK: Avebury.
Punamaki, R., Qouta, S., & Sarraj, E. (1997). Models of traumatic experiences and children's psychological adjustment: The roles of perceived parenting and the children's own resources and activity. Child Development, 68, 718-728.
Ramsheena, C. A. & Gundemeda, N. (2015). Youth and marriage: A study of changing marital choices among the university students in India. Journal of Sociology and Social Anthropology, 6, 137-147.
Regan, P. C. (2008). The marriage game: A primer on love, sex, and marriage. New York: Sage Publication.
Selman, P. (2009). The rise and fall of intercountry adoption in the 21st century. International Social Work, 52, 575-594.
Smits, J. (2003). Social closure among the higher educated: trends in educational homogamy in 55 countries. Social Science Research, 32, 251-277.
Soronen, R. L. (2013). National Foster Care Adoption Attitudes Survey. Dave Thomas Foundation for Adoption conducted by Harris Interactive.
Steinberg, L. (2001). We know some things: Adolescent-parent relationships in retrospect and prospect. Journal of Research on Adolescence, 11, 1-19.
Tavassolie, T., Dudding, S., Madigan, A. L., Thorvardarson, E., & Winsler, A. (2016). Differences in perceived parenting style between mothers and fathers: Implications for child outcomes and marital conflict. Journal of Child and Family Studies. doi: 10.1007/s10826-016-0376-y
Treboux, D., Crowell, J. A., & Waters, E. (2004). When "new" meets "old": Configurations of adult attachment representations and their implications for marital functioning. Developmental Psychology, 40, 295-314.
Trivedi, A. (2013). In New Delhi, women marry up and men are left behind. The New York Times. Retrieved from india.blogs.nytimes.com/2013/...t-behind/?_r=0
United Nations (2013). World Marriage Data 2012. Department of Economic and Social Affairs. Population Division. Retrieved from www.un.org/esa/population/pub...MainFrame.html
Veldkamp, E. (2009). The emergence of "pets as family" and the socio-historical development of pet funerals in Japan. Anthrozoos, 22, 333-346.
Walker, E. L. (2011). Complete without kids: An insider's guide to childfree living by choice or by chance. Austin, TX: Greenleaf Book Group.
White, M. P. & Dolan, P. (2009). Accounting for the richness of daily activities. Psychological Science, 20, 1000-08.