12.9: Social Neuroscience
Last updated
Page ID

11700
\( \newcommand{\vecs}[1]{\overset { \scriptstyle \rightharpoonup} {\mathbf{#1}} } \) \( \newcommand{\vecd}[1]{\overset{-\!-\!\rightharpoonup}{\vphantom{a}\smash {#1}}} \)\(\newcommand{\id}{\mathrm{id}}\) \( \newcommand{\Span}{\mathrm{span}}\) \( \newcommand{\kernel}{\mathrm{null}\,}\) \( \newcommand{\range}{\mathrm{range}\,}\) \( \newcommand{\RealPart}{\mathrm{Re}}\) \( \newcommand{\ImaginaryPart}{\mathrm{Im}}\) \( \newcommand{\Argument}{\mathrm{Arg}}\) \( \newcommand{\norm}[1]{\| #1 \|}\) \( \newcommand{\inner}[2]{\langle #1, #2 \rangle}\) \( \newcommand{\Span}{\mathrm{span}}\) \(\newcommand{\id}{\mathrm{id}}\) \( \newcommand{\Span}{\mathrm{span}}\) \( \newcommand{\kernel}{\mathrm{null}\,}\) \( \newcommand{\range}{\mathrm{range}\,}\) \( \newcommand{\RealPart}{\mathrm{Re}}\) \( \newcommand{\ImaginaryPart}{\mathrm{Im}}\) \( \newcommand{\Argument}{\mathrm{Arg}}\) \( \newcommand{\norm}[1]{\| #1 \|}\) \( \newcommand{\inner}[2]{\langle #1, #2 \rangle}\) \( \newcommand{\Span}{\mathrm{span}}\)\(\newcommand{\AA}{\unicode[.8,0]{x212B}}\)
Define social neuroscience and describe its three major goals.
Describe how measures of brain activity such as EEG and fMRI are used to make inferences about social processes.
Discuss how social categorization occurs.
Describe how simulation may be used to make inferences about others.
Discuss the ways in which other people can cause stress and also protect us against stress.
What Is Social Neuroscience?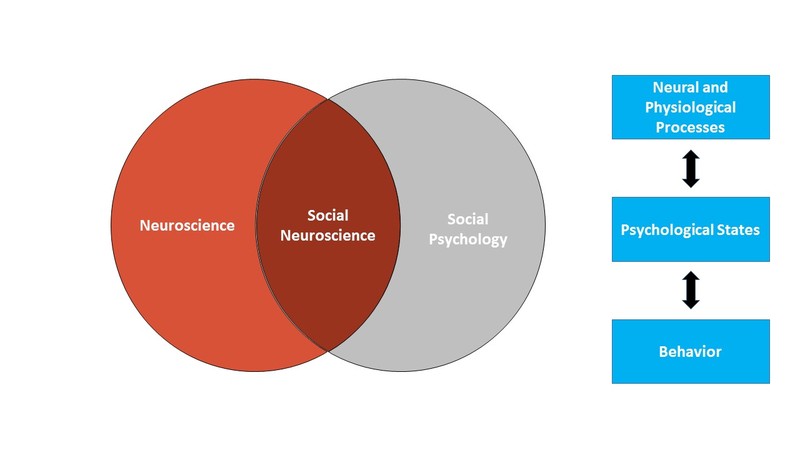 How Automatically Do We Judge Other People?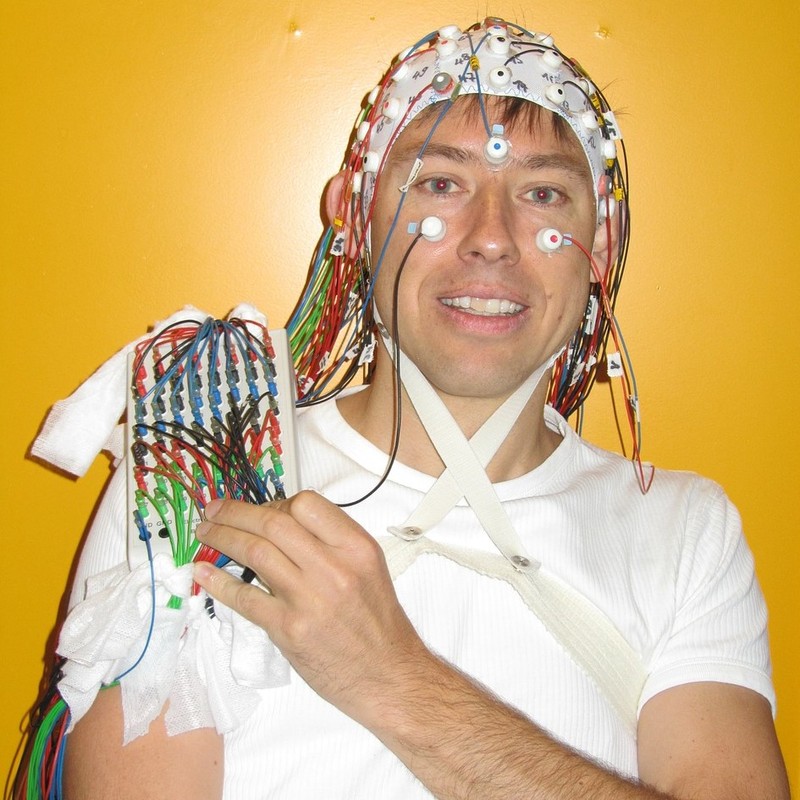 Do We Use Our Own Behavior to Help Us Understand Others?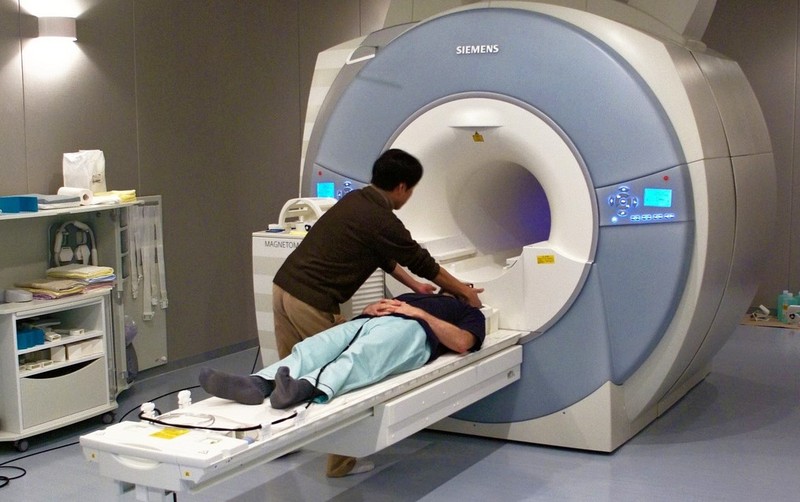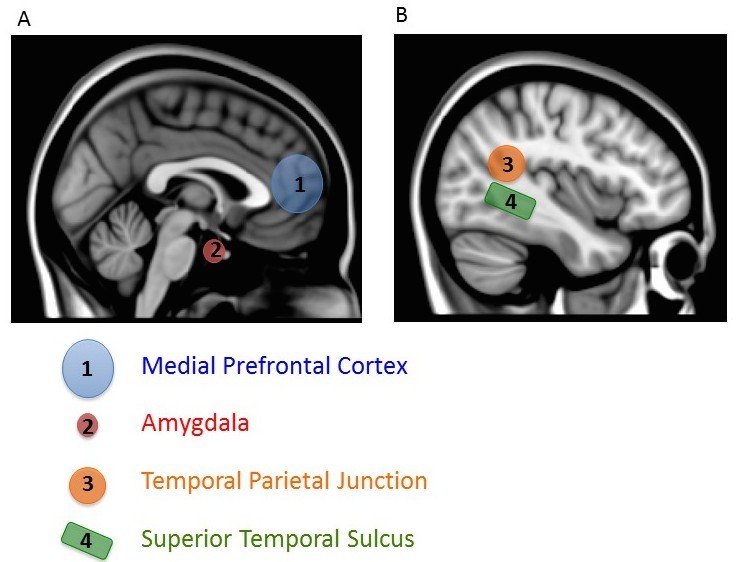 What Is the Cost of Social Stress?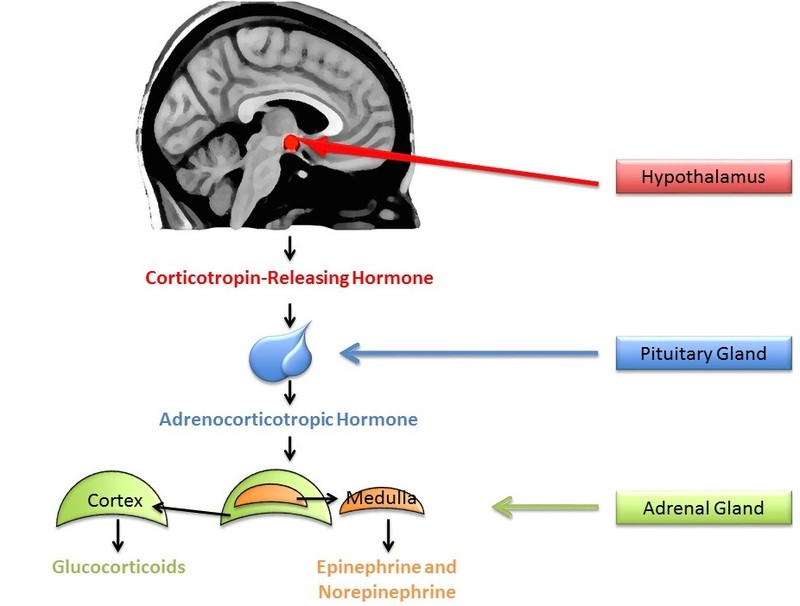 Conclusions
Outside Resources
Society for Social Neuroscience

Video: See a demonstration of fMRI data being collected.

Video: See an example of EEG data being collected.

Video: View two tasks frequently used in the lab to create stress – giving a speech in front of strangers, and doing math computations out loud in front of others. Notice how some subjects show obvious signs of stress, but in some situations, cortisol changes suggest that even people who appear calm are experiencing a physiological response associated with stress.

Video: Watch a video used by Fritz Heider and Marianne Simmel in a landmark study on social perception published in 1944. Their goal was to investigate how we perceive other people, and they studied it by seeing how readily we apply people-like interpretations to non-social stimuli.

intentionperception.org/wp-co...ider_Flash.swf
Discussion Questions
Categorizing someone as a member of a social group can activate group stereotypes. EEG research suggests that social categorization occurs quickly and often automatically. What does this tell us about the likelihood of stereotyping occurring? How can we use this information to develop ways to stop stereotyping from happening?
Watch this video, similar to what was used by Fritz Heider and Marianne Simmel in a landmark study on social perception published in 1944, and imagine telling a friend what happened in the video. intentionperception.org/wp-co...ider_Flash.swf. After watching the video, think about the following: Did you describe the motion of the objects solely in geometric terms (e.g., a large triangle moved from the left to the right), or did you describe the movements as actions of animate beings, maybe even of people (e.g., the circle goes into the house and shuts the door)? In the original research, 33 of 34 subjects described the action of the shapes using human terms. What does this tell us about our tendency to mentalize?
Consider the types of things you find stressful. How many of them are social in nature (e.g., are related to your interactions with other people)? Why do you think our social relations have such potential for stress? In what ways can social relations be beneficial and serve as a buffer for stress?
Vocabulary
Amygdala

A region located deep within the brain in the medial area (toward the center) of the temporal lobes (parallel to the ears). If you could draw a line through your eye sloping toward the back of your head and another line between your two ears, the amygdala would be located at the intersection of these lines. The amygdala is involved in detecting relevant stimuli in our environment and has been implicated in emotional responses.

Automatic process

When a thought, feeling, or behavior occurs with little or no mental effort. Typically, automatic processes are described as involuntary or spontaneous, often resulting from a great deal of practice or repetition.

Cortisol

A hormone made by the adrenal glands, within the cortex. Cortisol helps the body maintain blood pressure and immune function. Cortisol increases when the body is under stress.

Electroencephalogram

A measure of electrical activity generated by the brain's neurons.

Fight or flight response

The physiological response that occurs in response to a perceived threat, preparing the body for actions needed to deal with the threat.

Functional magnetic resonance imaging

A measure of changes in the oxygenation of blood flow as areas in the brain become active.

Functional neuroanatomy

Classifying how regions within the nervous system relate to psychology and behavior.

Hormones

Chemicals released by cells in the brain or body that affect cells in other parts of the brain or body.

Hypothalamic-pituitary-adrenal (HPA) axis

A system that involves the hypothalamus (within the brain), the pituitary gland (within the brain), and the adrenal glands (at the top of the kidneys). This system helps maintain homeostasis (keeping the body's systems within normal ranges) by regulating digestion, immune function, mood, temperature, and energy use. Through this, the HPA regulates the body's response to stress and injury.

Ingroup

A social group to which an individual identifies or belongs.

Lesions

Damage or tissue abnormality due, for example, to an injury, surgery, or a vascular problem.

Medial prefrontal cortex

An area of the brain located in the middle of the frontal lobes (at the front of the head), active when people mentalize about the self and others.

Mentalizing

The act of representing the mental states of oneself and others. Mentalizing allows humans to interpret the intentions, beliefs, and emotional states of others.

Neuroendocrinology

The study of how the brain and hormones act in concert to coordinate the physiology of the body.

Outgroup

A social group to which an individual does not identify or belong.

Simulation

Imaginary or real imitation of other people's behavior or feelings.

Social categorization

The act of mentally classifying someone into a social group (e.g., as female, elderly, a librarian).

Social support

A subjective feeling of psychological or physical comfort provided by family, friends, and others.

Stereotypes

The beliefs or attributes we associate with a specific social group. Stereotyping refers to the act of assuming that because someone is a member of a particular group, he or she possesses the group's attributes. For example, stereotyping occurs when we assume someone is unemotional just because he is man, or particularly athletic just because she is African American.

Stress

A threat or challenge to our well-being. Stress can have both a psychological component, which consists of our subjective thoughts and feelings about being threatened or challenged, as well as a physiological component, which consists of our body's response to the threat or challenge (see "fight or flight response").

Superior temporal sulcus

The sulcus (a fissure in the surface of the brain) that separates the superior temporal gyrus from the middle temporal gyrus. Located in the temporal lobes (parallel to the ears), it is involved in perception of biological motion or the movement of animate objects.

Sympathetic nervous system

A branch of the autonomic nervous system that controls many of the body's internal organs. Activity of the SNS generally mobilizes the body's fight or flight response.

Temporal parietal junction

The area where the temporal lobes (parallel to the ears) and partial lobes (at the top of the head toward the back) meet. This area is important in mentalizing and distinguishing between the self and others.
References
Al'Absi, M., Hugdahl, K., & Lovallo, W. (2002). Adrenocortical stress responses and altered working memory performance. Psychophysiology, 39(1), 95–99.
Arnsten, A. F. T. (2009). Stress signaling pathways that impair prefrontal cortex structure and function. Nature Neuroscience Reviews, 10(6), 410–422.
Black, P. (2002). Stress and the inflammatory response: A review of neurogenic inflammation. *Brain, Behavior, & Immunity, 16*, 622–653.
Cacioppo, J. T., & Berntson, G. G. (1992). Social psychological contributions to the decade of the brain: Doctrine of multilevel analysis. American Psychologist, 47, 1019–1028.
Cacioppo, J. T., & Patrick, B. (2008). Loneliness: Human nature and the need for social connection. New York, NY: W. W. Norton & Company.
Carruthers, P. and Smith, P. (1996). Theories of Theories of Mind. New York, NY: Cambridge University Press.
Davidson, R. J., Pizzagalli, D., Nitschke, J. B., & Putnam, K. (2002). Depression: Perspectives from affective neuroscience. Annual Review of Psychology, 53, 545–574.
Dickerson, S. S., Gable, S. L., Irwin, M. R., Aziz, N., & Kemeny, M. E. (2009). Social-evaluative threat and proinflammatory cytokine regulation an experimental laboratory investigation. Psychological Science, 20, 1237–1244.
Dickerson, S. S., Mycek, P. J., & Zaldivar, F. (2008). Negative social evaluation, but not mere social presence, elicits cortisol responses to a laboratory stressor task. Health Psychology, 27(1), 116–121.
Eisenberger, N. I., Taylor, S. E., Gable, S. L., Hilmert, C. J., & Lieberman, M. D. (2007). Neural pathways link social support to attenuated neuroendocrine stress responses. Neuroimage, 35(4), 1601–1612.
Gallese, V., & Goldman, A. (1998). Mirror neurons and the simulation theory of mind-reading. Trends in Cognitive Sciences, 2, 493–501.
Gobbini, M. I., & Haxby, J. V. (2007). Neural systems for recognition of familiar faces. Neuropsychologia, 45(1), 32–41.
Goldman, A. I. (2005). Imitation, mind reading, and simulation. In S. Hurley & N. Chater (Eds.),Perspectives on imitation: From neuroscience to social science (Vol. 2: Imitation, human development, and culture, pp. 79–93). Cambridge, MA: MIT Press.
Ito, T. A., & Urland, G. R. (2003). Race and gender on the brain: Electrocortical measures of attention to race and gender of multiply categorizable individuals. Journal of Personality and Social Psychology, 85, 616–626.
Ito, T.A., & Urland, G.R. (2005). The influence of processing objectives on the perception of faces: An ERP study of race and gender perception. Cognitive, Affective, and Behavioral Neuroscience, 5, 21–36.
Kelley, W. M., Macrae, C. N., Wyland, C. L., Caglar, S., Inati, S., & Heatherton, T. F. (2002). Finding the self? An event-related fMRI study. Journal of Cognitive Neuroscience, 14, 785–794.
Lazarus, R. S., (1974). Psychological stress and coping in adaptation and illness. *International Journal of Psychiatry in Medicine, 5*, 321–333.
Mendes, W. B., Blascovich, J., Lickel, B., & Hunter, S. (2002). Challenge and threat during social interactions with White and Black men. Personality and Social Psychology Bulletin, 28, 939–952.
Mitchell, J. P., Neil Macrae, C., & Banaji, M. R. (2005). Forming impressions of people versus inanimate objects: social-cognitive processing in the medial prefrontal cortex. Neuroimage, 26(1), 251–257.
Mouchetant-Rostaing, Y., & Giard, M. H. (2003). Electrophysiological correlates of age and gender perception on human faces. Journal of Cognitive Neuroscience, 15, 900–910.
Phelps, E. A., & LeDoux, J. E. (2005). Contributions of the amygdala to emotion processing: From animal models to human behavior. Neuron, 48, 175.
Plant, E. A., & Devine, P. G. (2003). The antecedents and implications of interracial anxiety. *Personality and Social Psychology Bulletin, 29*, 790–801.
Schultz, J., Imamizu, H., Kawato, M., & Frith, C. D. (2004). Activation of the human superior temporal gyrus during observation of goal attribution by intentional objects. Journal of Cognitive Neuroscience, 16, 1695–1705.
Selye, H. (1950). The physiology and pathology of exposure to stress. Montreal: Acta Inc.
Srivastava, S., Guglielmo, S., & Beer, J. S. (2010). Perceiving others' personalities: Examining the dimensionality, assumed similarity to the self, and stability of perceiver effects. Journal of Personality and Social Psychology, 98, 520.
Stephan, W. G., & Stephan, C. W. (1985). Intergroup anxiety. Journal of Social Issues, 41(3), 157–175.
Whalen, P. J., & Phelps, E. A. (2009). The human amygdala. New York, NY: The Guilford Press.