7.6: Fishing and Extinction
Last updated
Page ID

43785
\( \newcommand{\vecs}[1]{\overset { \scriptstyle \rightharpoonup} {\mathbf{#1}} } \) \( \newcommand{\vecd}[1]{\overset{-\!-\!\rightharpoonup}{\vphantom{a}\smash {#1}}} \)\(\newcommand{\id}{\mathrm{id}}\) \( \newcommand{\Span}{\mathrm{span}}\) \( \newcommand{\kernel}{\mathrm{null}\,}\) \( \newcommand{\range}{\mathrm{range}\,}\) \( \newcommand{\RealPart}{\mathrm{Re}}\) \( \newcommand{\ImaginaryPart}{\mathrm{Im}}\) \( \newcommand{\Argument}{\mathrm{Arg}}\) \( \newcommand{\norm}[1]{\| #1 \|}\) \( \newcommand{\inner}[2]{\langle #1, #2 \rangle}\) \( \newcommand{\Span}{\mathrm{span}}\) \(\newcommand{\id}{\mathrm{id}}\) \( \newcommand{\Span}{\mathrm{span}}\) \( \newcommand{\kernel}{\mathrm{null}\,}\) \( \newcommand{\range}{\mathrm{range}\,}\) \( \newcommand{\RealPart}{\mathrm{Re}}\) \( \newcommand{\ImaginaryPart}{\mathrm{Im}}\) \( \newcommand{\Argument}{\mathrm{Arg}}\) \( \newcommand{\norm}[1]{\| #1 \|}\) \( \newcommand{\inner}[2]{\langle #1, #2 \rangle}\) \( \newcommand{\Span}{\mathrm{span}}\)
LEARNING OBJECTIVES
Is extinction really an economic phenomenon?
Why do we overfish?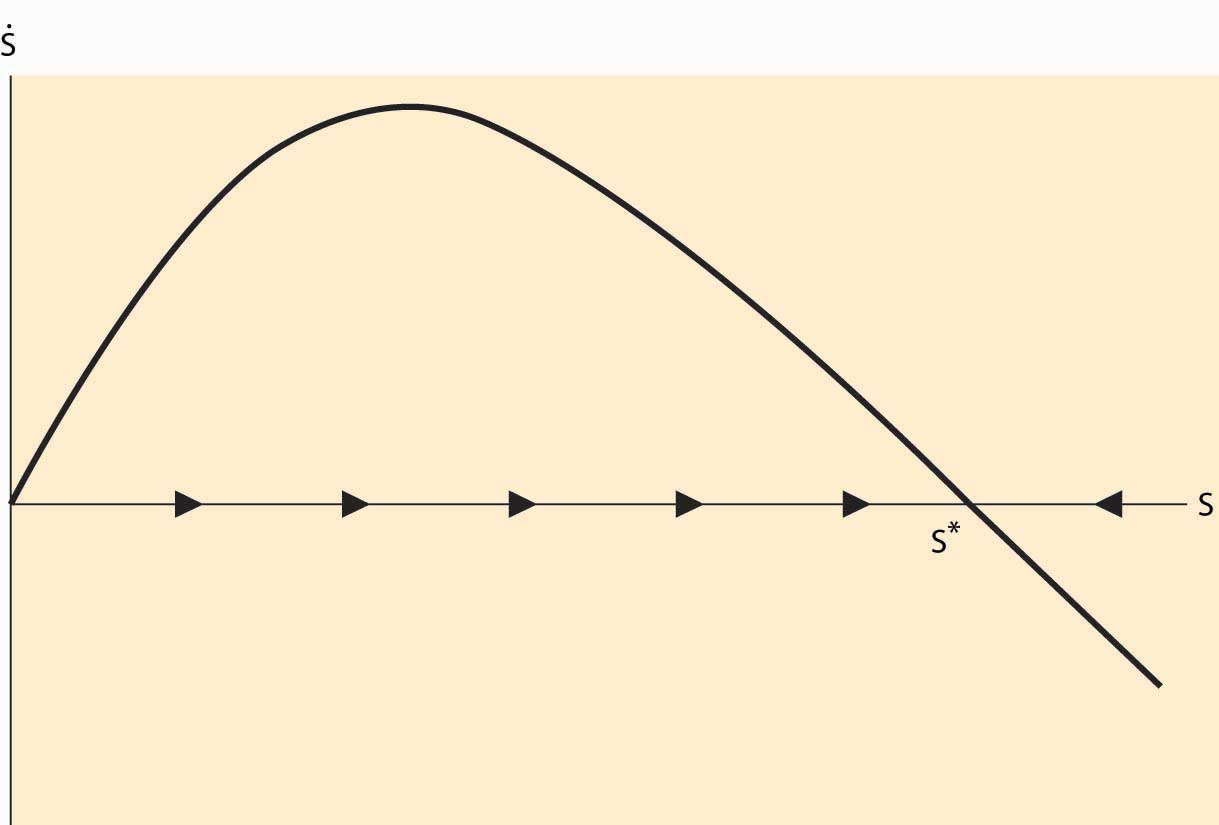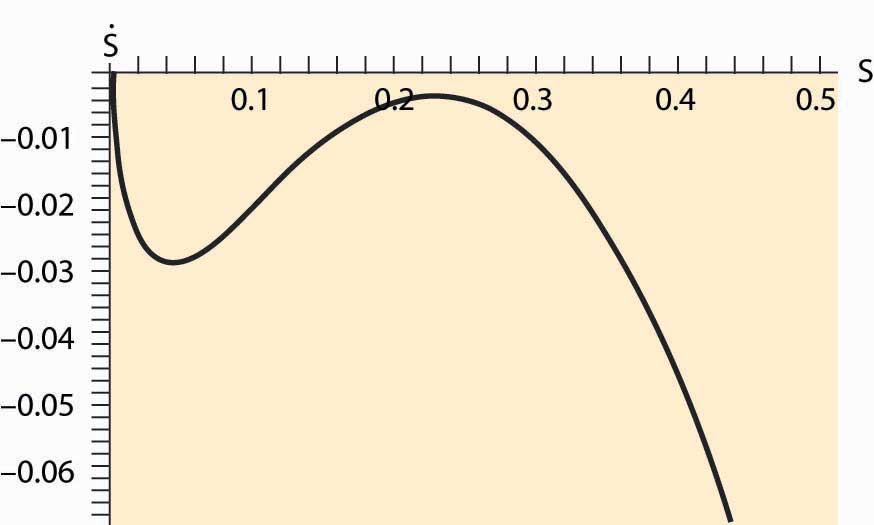 Key Takeaways
Extinction arises from the interaction of two systems: one biological and one economic.
When demand is elastic, extinction should not arise.
When demand is inelastic, population decreases reduce the quantity, which increase total revenue, which leads to more investment in fishing. When demand is sufficiently inelastic, the heightened investment leads to proportionally more fish caught and the fish go extinct.
Fishing is an example of the tragedy of the commons externality.
EXERCISE
Suppose ε = 1. For what parameter values are fish necessarily driven to extinction? Can you interpret this condition to say that the demand for caught fish exceeds the production via reproduction?