11.8: Love, Friendship, and Social Support
Last updated
Page ID

11687
\( \newcommand{\vecs}[1]{\overset { \scriptstyle \rightharpoonup} {\mathbf{#1}} } \) \( \newcommand{\vecd}[1]{\overset{-\!-\!\rightharpoonup}{\vphantom{a}\smash {#1}}} \)\(\newcommand{\id}{\mathrm{id}}\) \( \newcommand{\Span}{\mathrm{span}}\) \( \newcommand{\kernel}{\mathrm{null}\,}\) \( \newcommand{\range}{\mathrm{range}\,}\) \( \newcommand{\RealPart}{\mathrm{Re}}\) \( \newcommand{\ImaginaryPart}{\mathrm{Im}}\) \( \newcommand{\Argument}{\mathrm{Arg}}\) \( \newcommand{\norm}[1]{\| #1 \|}\) \( \newcommand{\inner}[2]{\langle #1, #2 \rangle}\) \( \newcommand{\Span}{\mathrm{span}}\) \(\newcommand{\id}{\mathrm{id}}\) \( \newcommand{\Span}{\mathrm{span}}\) \( \newcommand{\kernel}{\mathrm{null}\,}\) \( \newcommand{\range}{\mathrm{range}\,}\) \( \newcommand{\RealPart}{\mathrm{Re}}\) \( \newcommand{\ImaginaryPart}{\mathrm{Im}}\) \( \newcommand{\Argument}{\mathrm{Arg}}\) \( \newcommand{\norm}[1]{\| #1 \|}\) \( \newcommand{\inner}[2]{\langle #1, #2 \rangle}\) \( \newcommand{\Span}{\mathrm{span}}\)\(\newcommand{\AA}{\unicode[.8,0]{x212B}}\)
By Debi Brannan and Cynthia D. Mohr
Understand what attracts us to others.
Review research that suggests that friendships are important for our health and well-being.
Examine the influence of the Internet on friendship and developing relationships.
Understand what happens to our brains when we are in love.
Consider the complexity of love.
Examine the construct and components of social support.
Introduction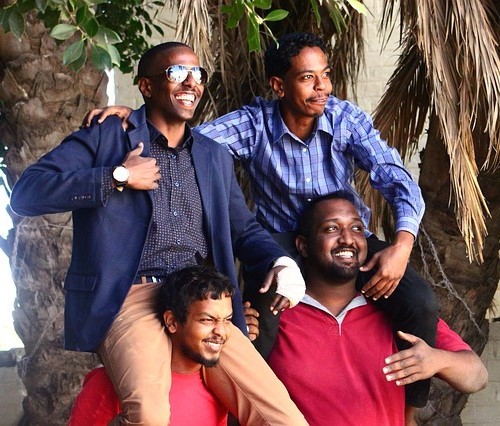 Attraction: The Start of Friendship and Love
Proximity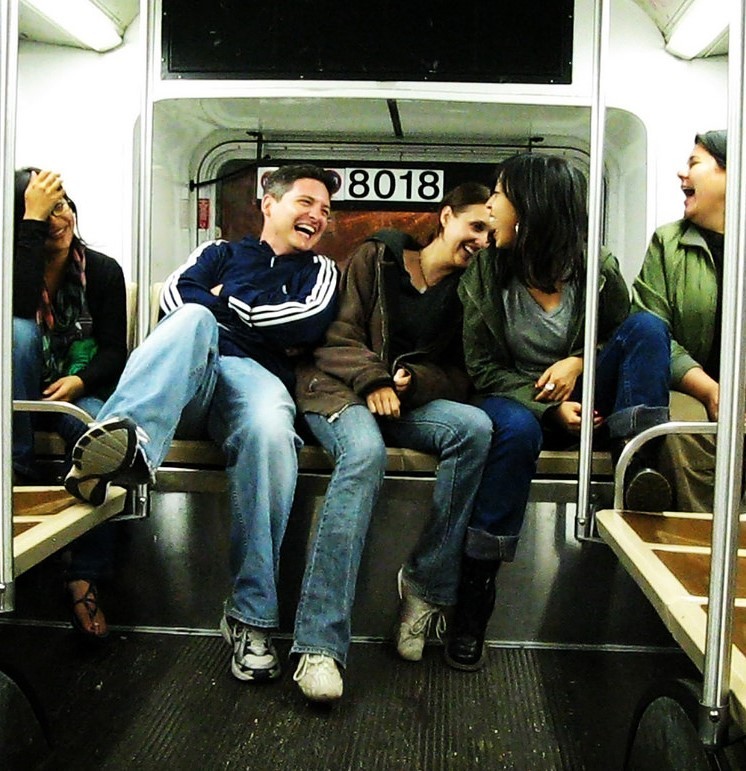 Familiarity
Similarity
Reciprocity
Friendship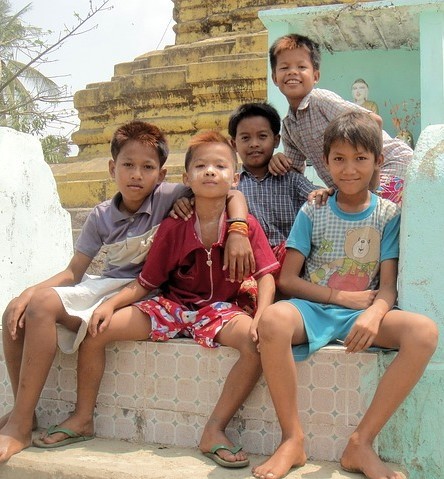 "In poverty and other misfortunes of life, true friends are a sure refuge. They keep the young out of mischief; they comfort and aid the old in their weakness, and they incite those in the prime of life to noble deeds."—Aristotle
Workplace friendships
Internet friendships
Love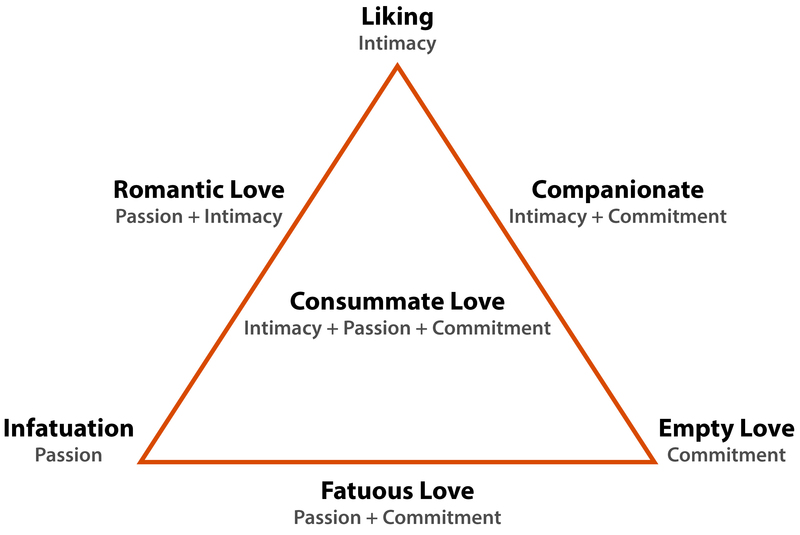 Love and the Internet
Social Support

Perceived Social Support
Received Social Support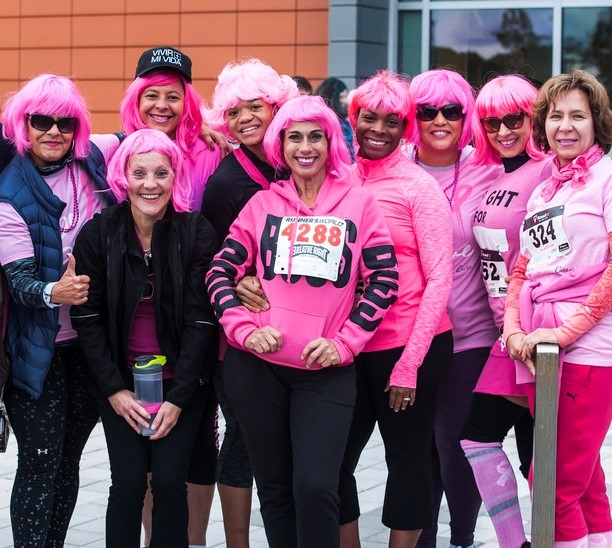 Quality or Quantity?
Outside Resources
Movie: Official Website of Catfish the Movie

www.iamrogue.com/catfish

Video: Ted Talk from Helen Fisher on the brain in love

Video: The Science of Heartbreak

Web: Groundbreaking longitudinal study on longevity from Howard S. Friedman and Leslie R. Martin
Discussion Questions
What is more important—perceived social support or received social support? Why?
We understand how the Internet has changed the dating scene—how might it further change how we become romantically involved?
Can you love someone whom you have never met?
Do you think it is the quality or quantity of your relationships that really matters most?
Vocabulary
Functional distance

The frequency with which we cross paths with others.

Mere-exposure effect

The notion that people like people/places/things merely because they are familiar with them.

Perceived social support

A person's perception that others are there to help them in times of need.

Proximity

Physical nearness.

Received social support

The actual act of receiving support (e.g., informational, functional).

Support support network

The people who care about and support a person.
References
Adams, R. E., Santo, J., & Bukowski, W. M. (2011). The presence of a best friend buffers the effects of negative experiences. Developmental Psychology, 47(6), 1786–1791. doi:10.1037/a0025401
Aristotle. (n.d.). In poverty and other misfortunes of life…. BrainyQuote.com. Retrieved July 25, 2013, from www.brainyquote.com/quotes/qu...tle148482.html
Armour, S. (2007, August 2). Friendships and work: A good or bad partnership? USA Today. Retrieved from usatoday30.usatoday.com/money...-friends_N.htm
Bargh, J. A., McKenna, K. Y. A, & Fitsimons, G. G. (2002). Can you see the real me? Activation and expression of the true self on the Internet. Journal of Social Issues, 58, 33–48.
Baumeister, R. & Leary, M. (1995). The need to belong: Desire for interpersonal attachments as a fundamental human motivation. Psychological Bulletin, 117(3), 497–529.
Benford, P. (2008). The use of Internet-based communication by people with autism (Doctoral dissertation, University of Nottingham).
Brannan, D., & Bleisten, T. (2012). Novice ESOL teachers' perceptions of social support and self-efficacy. TESOL Quarterly, 46, 519–541.
Brannan, D., Biswas-Diener, R., Mohr, C. D., Mortazavi, S., & Stein, N. (2012). Friends and family, a cross-cultural investigation of social support and subjective well-being. Journal of Positive Psychology, 8(1), 65–75.
Brissette, I., Cohen, S., & Seeman, T. E. (2000). Measuring social integration and social networks. In S. Cohen, L. Underwood, & B. Gottlieb (Eds.), Measuring and intervening in social support, (pp. 53–85), New York, NY: Oxford University Press.
Cacioppo, S., Bianchi-Demicheli, F., Hatfield, E., & Rapson, R. L. (2012). Social neuroscience of love. Clinical Neuropsychiatry, 9(1), 3–13.
Cohen, E. (2007, February 15). Loving with all your … brain. CNN.com. Retrieved July 25th, 2013, from http://www.cnn.com/2007/HEALTH/02/14/love.science/.
Cohen, S., & McKay, G. (1984). Social support, stress, and the buffering hypothesis: A theoretical analysis. In A. Baum, J. E. Singer, & S. E. Taylor (Eds.), Handbook of psychology and health (pp. 253–267), Volume IV. Hillsdale, NJ: Erlbaum.
Cohen, S., & Wills, T. A. (1985). Stress, social support and the buffering hypothesis. Psychological Bulletin, 98, 310–357.
Cohen, S., Doyle, W. J., Turner, R. B., Alper, C. M., & Skoner, D. P. (2003). Sociability and susceptibility to the common cold. Psychological Science, 14, 389–395.
Cutrona, C. (1986). Behavioral manifestations of social support: A microanalytic investigation. Journal of Personality and Social Psychology, 51(1), 201–208.
Diener, E. & Seligman, M. E. P. (2002). Very happy people. Psychological Science, 13, 81–84.
Dunbar, R. I. M. (1993). Coevolution of neocortical size, group size and language in humans. Behavioral and Brain Sciences, 16, 681–735.
Dunbar, R. I. M. (1992). Neocortex size as a constraint on group size in primates. Journal of Human Evolution, 22, 469–493. doi:10.1016/0047-2484(92)90081-J
Dunkel-Schetter, C., Blasband, D., Feinstein, L., & Herbert, T. (1992). Elements of supportive interactions: When are attempts to help effective? In Spacapan, S. & Oskamp, S. (Eds.) Helping and being helped: Naturalistic studies. (pp. 83–114). Thousand Oaks, CA, US: Sage Publications, Inc.
Durkheim, E. (1951). Suicide: A study in sociology. Ornstein, R. & Swencionis, C. (Eds). New York, NY: Free Press.
Elsesser, L., & Peplau, L. A. (2006). The glass partition: Obstacles to cross-sex friendships at work. Human Relations, 59(8), 1077–1100.
Emmons, R. A. & Colby, P. M. (1995). Emotional conflict and well-being relation to perceived availability, daily utilization, and observer reports of social support. Journal of Personality and Social Psychology, 68, 947–959.
Fehr, B. (2008). Friendship formation. In S. Sprecher, A. Wenzel, & J. Harvey (Eds.), Handbook of Relationship Initiation (pp. 29–54). New York, NY: Psychology Press.
Feingold, Alan (1988). Matching for attractiveness in romantic partners and same-sex friends: A meta-analysis and theoretical critique. Psychological Bulletin 104, 226–235.
Finkel, E. J., Burnette J. L., & Scissors L. E. (2007). Vengefully ever after: Destiny beliefs, state attachment anxiety, and forgiveness. Journal of Personality and Social Psychology, 92, 871–886.
Fisher, H. E., Brown, L. L., Aron, A., Strong, G., & Mashek, D. (2009). Reward, addiction, and emotion regulation systems associated with rejection in love. Journal of Neurophysiology, 104, 51–60.
Friedman, H. S. & Martin, L. R. (2011). The Longevity Project: Surprising Discoveries for Health and Long Life from the Landmark Eight-Decade Study. New York, NY: Hudson Street Press.
Gottlieb, B. H. (1985). Social support and community mental health. In S. Cohen & S. Syme (Eds.), Social Support and Health (pp. 303–326). Orlando, FL: Academic Press.
Gouldner, A. W. (1960). The norm of reciprocity: A preliminary statement. American Sociological Review, 25, 169–186.
Ingram, P., & Morris, M. W. (2007). Do people mix at mixers? Structure, homophily, and the "life of the party." Administrative Science Quarterly, 52, 558–585.
Kaufman, B. E., & Hotchkiss, J. L. 2003. The economics of labor markets (6th ed.). Mason, OH: Thomson South-Western.
Levine, D. (2000). Virtual attraction: What rocks your boat. Cyberpsychology & Behavior, 3(4), 565–573. doi:10.1089/109493100420179
Madden, M. & Lenhart, A. (2006). Americans who are seeking romance use the Internet to help them in their search, but there is still widespread public concern about safety of online dating. Pew/Internet and American Life Project. Retrieved from www.pewinternet.org/Reports/2...ineDating.aspx
Markus, H., & Kitayama, S. (1991). Culture and the self: Implications for cognition, emotion, and motivation. Psychological Review, 98, 224–253.
McCann Hamilton, V. (2007) Human relations: The art and science of building effective relationships. Upper Saddle River, NJ: Pearson Prentice Hall.
McKenna, K. A. (2008) MySpace or your place: Relationship initiation and development in the wired and wireless world. In S. Sprecher, A. Wenzel, & J. Harvey (Eds.), Handbook of relationship initiation (pp. 235–247). New York, NY: Psychology Press.
McKenna, K. Y. A., Green, A. S., & Gleason, M. E. J. (2002). Relationship formation on the Internet: What's the big attraction? Journal of Social Issues, 58, 9–31.
Mckillip, J., & Redel, S. L. (1983). External validity of matching on physical attractiveness for same- and opposite-sex couples. Journal of Applied Social Psychology, 13, 328–337.
Moreland, R. L., & Beach, S. R. (1992). Exposure effects in the classroom: The development of affinity among students. Journal of Experimental Social Psychology, 28, 255–276.
Reis, H. T., Sheldon, K. M., Gable, S. L., Roscoe, R., & Ryan, R. (2000). Daily well being: The role of autonomy, competence, and relatedness. Personality and Social Psychology Bulletin, 26, 419–435.
Riordan, C. M., & Griffeth, R. W. (1995). The opportunity for friendship in the workplace: An underexplored construct. Journal of Business and Psychology, 10, 141–154.
Ryff, C. D. (1989). Happiness is everything, or is it? Explorations on the meaning of psychological well-being. Journal of Personality and Social Psychology, 57(6), 1069–1081.
Sternberg, R. J. (2007). Triangulating Love. In Oord, T. J. The Altruism Reader: Selections from Writings on Love, Religion, and Science (pp 331-347). West Conshohocken, PA: Templeton Foundation.
Sternberg, R. J. (2004). A Triangular Theory of Love. In Reis, H. T.; Rusbult, C. E. Close Relationships (pp: 528-276). New York, NY: Psychology Press.
Stroebe, W., & Stroebe, M. (1996). The social psychology of social support. In Social psychology: Handbook of basic principles (pp. 597–621). New York, NY: Guilford Press.
Taylor, L. S., Fiore, A. T., Mendelsohn, G. A., & Cheshire, C. (2011). "Out of my league": A real-world test of the matching hypothesis. Personality and Social Psychology Bulletin, 37, 942–955.
Triandis, H. C. (1995). Individualism and collectivism. Boulder, CO: Westview.
Triangular Theory of Love. (n.d.). In Wikipedia. Retrieved April 3, 2013, from en.Wikipedia.org/wiki/Triangu...theory_of_love
Zajonc, R. B. (1980). Feeling and thinking: Preferences need no inferences. American Psychologist, 35(2), 151–175.
Zajonc, R. B. (1968) Attitudinal effects of mere exposure. Journal of Personality and Social Psychology, 9, 1–27.