8.1.1.1: Industrial/Organizational (I/O) Psychology
Last updated
Page ID

11963
\( \newcommand{\vecs}[1]{\overset { \scriptstyle \rightharpoonup} {\mathbf{#1}} } \) \( \newcommand{\vecd}[1]{\overset{-\!-\!\rightharpoonup}{\vphantom{a}\smash {#1}}} \)\(\newcommand{\id}{\mathrm{id}}\) \( \newcommand{\Span}{\mathrm{span}}\) \( \newcommand{\kernel}{\mathrm{null}\,}\) \( \newcommand{\range}{\mathrm{range}\,}\) \( \newcommand{\RealPart}{\mathrm{Re}}\) \( \newcommand{\ImaginaryPart}{\mathrm{Im}}\) \( \newcommand{\Argument}{\mathrm{Arg}}\) \( \newcommand{\norm}[1]{\| #1 \|}\) \( \newcommand{\inner}[2]{\langle #1, #2 \rangle}\) \( \newcommand{\Span}{\mathrm{span}}\) \(\newcommand{\id}{\mathrm{id}}\) \( \newcommand{\Span}{\mathrm{span}}\) \( \newcommand{\kernel}{\mathrm{null}\,}\) \( \newcommand{\range}{\mathrm{range}\,}\) \( \newcommand{\RealPart}{\mathrm{Re}}\) \( \newcommand{\ImaginaryPart}{\mathrm{Im}}\) \( \newcommand{\Argument}{\mathrm{Arg}}\) \( \newcommand{\norm}[1]{\| #1 \|}\) \( \newcommand{\inner}[2]{\langle #1, #2 \rangle}\) \( \newcommand{\Span}{\mathrm{span}}\)\(\newcommand{\AA}{\unicode[.8,0]{x212B}}\)
By Berrin Erdogan and Talya N. Bauer
Define industrial and organizational (I/O) psychology.
Describe what an I/O psychologist does.
List the professional associations of I/O psychologists.
Identify major milestones in the history of I/O psychology.
What is Industrial and Organizational (I/O) Psychology?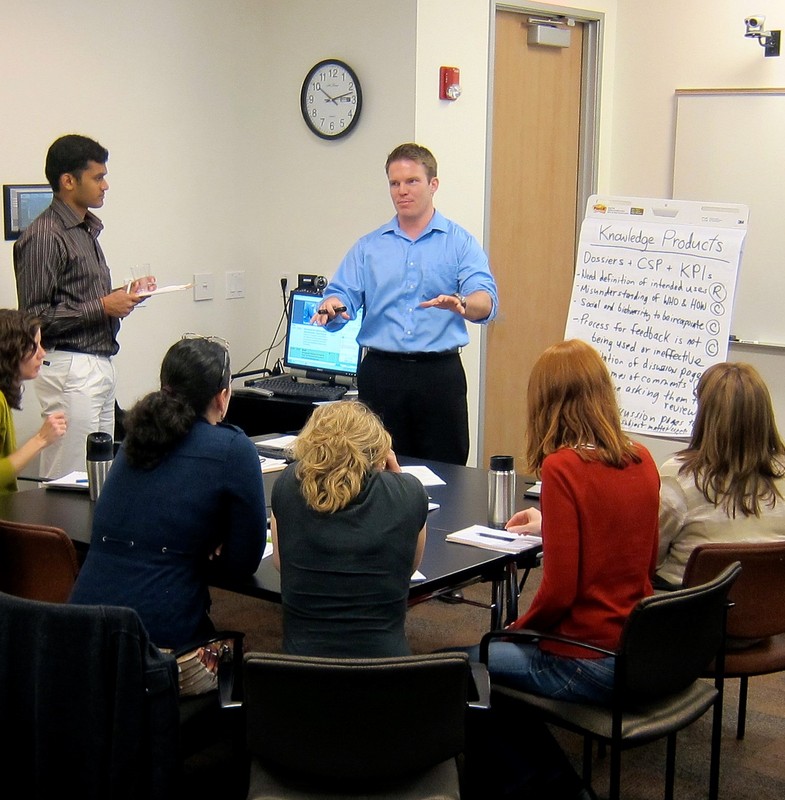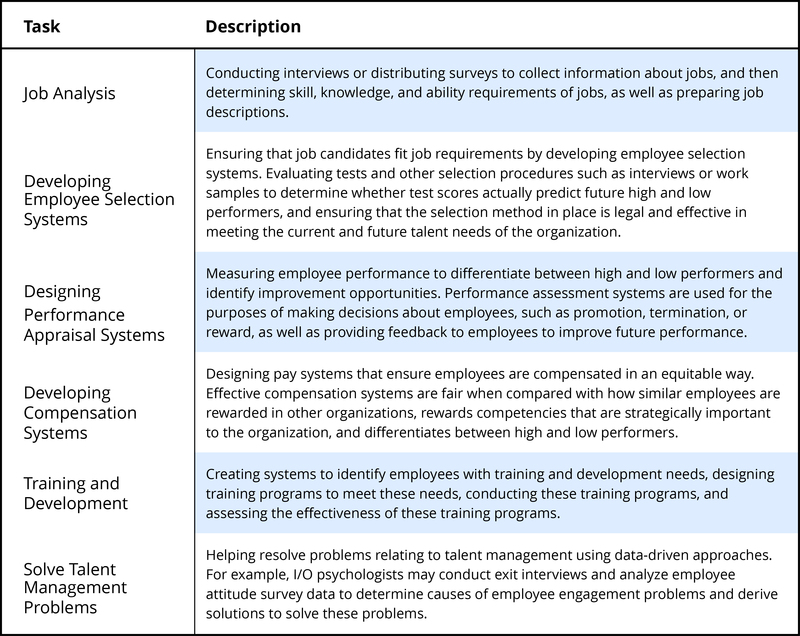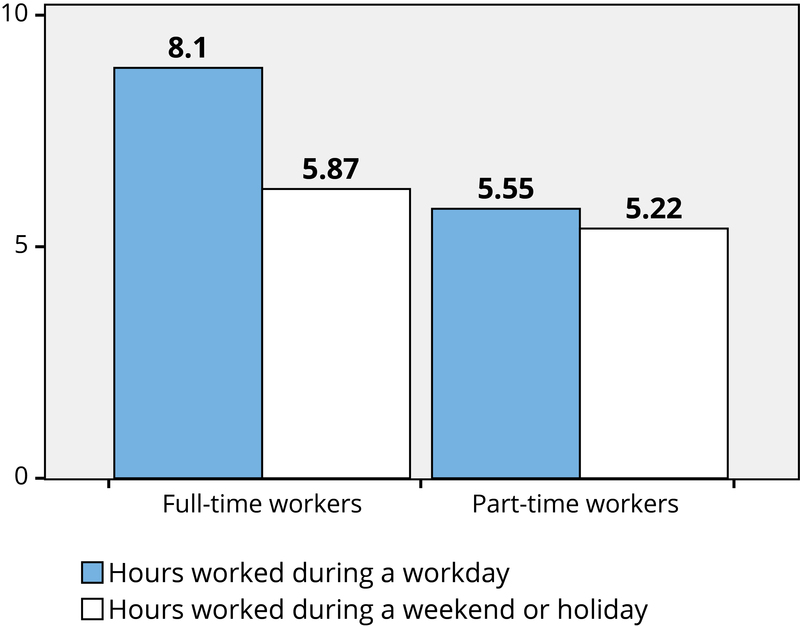 What Does an I/O Psychologist Do?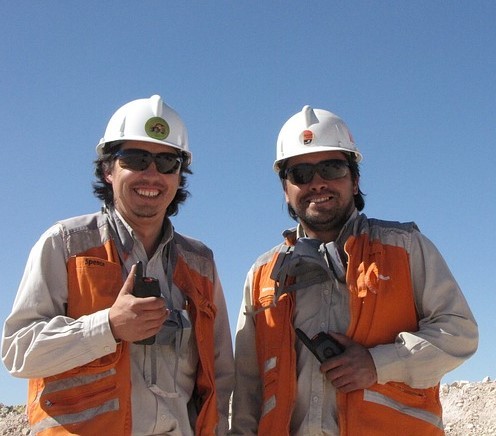 Careers in I/O Psychology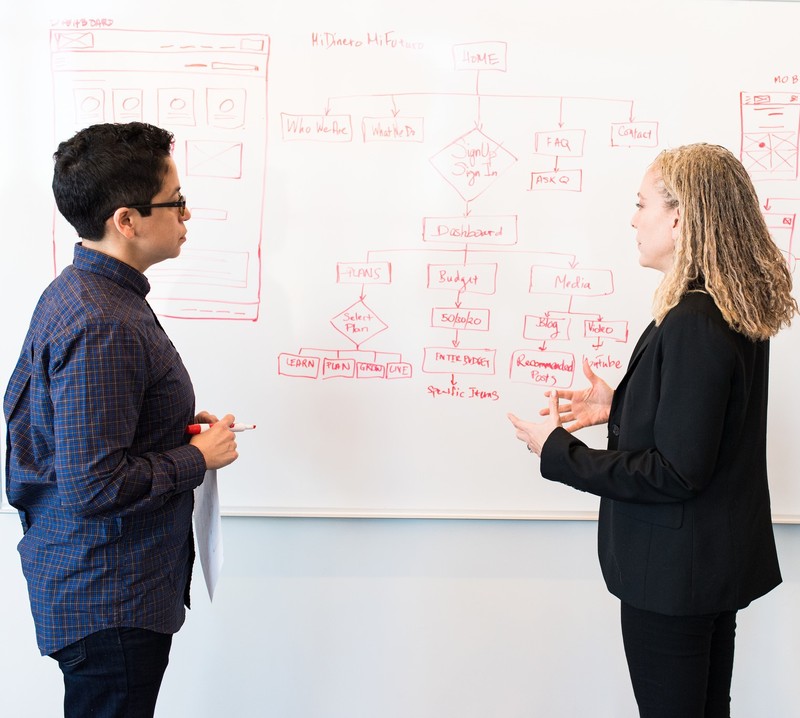 History of I/O Psychology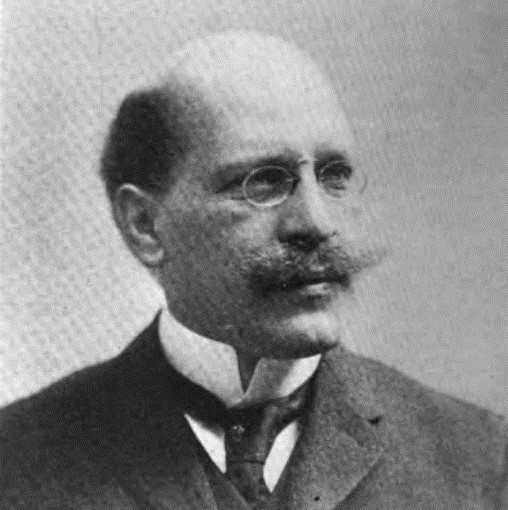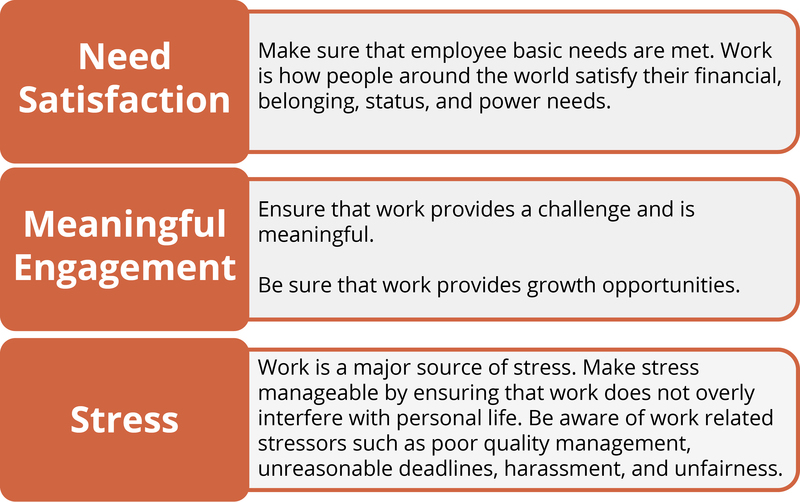 Outside Resources
Careers: Occupational information via O*Net\'s database containing information on hundreds of standardized and occupation-specific descriptors

Organization: Society for Industrial/Organizational Psychology (SIOP)

Organization: Alliance for Organizational Psychology (AOP)

www.allianceorgpsych.org

Organization: American Psychological Association (APA)

Organization: Association for Psychological Science (APS)

Organization: European Association of Work and Organizational Psychology (EAWOP)

Organization: International Association for Applied Psychology (IAAP)

www.iaapsy.org/division1/

Training: For more about graduate training programs in I/O psychology and related fields

www.siop.org/gtp/

Video: An introduction to I/O Psychology produced by the Society for Industrial and Organizational Psychology.
Discussion Questions
If your organization is approached by a company stating that it has an excellent training program in leadership, how would you assess if the program is good or not? What information would you seek before making a decision?
After reading this module, what topics in I/O psychology seemed most interesting to you?
How would an I/O psychologist go about establishing whether a selection test is better than an alternative?
What would be the advantages and downsides of pursuing a career in I/O psychology?
Vocabulary
Hawthorne Effect

An effect in which individuals change or improve some facet of their behavior as a result of their awareness of being observed.

Hawthorne Studies

A series of well-known studies conducted under the leadership of Harvard University researchers, which changed the perspective of scholars and practitioners about the role of human psychology in relation to work behavior.

Industrial/Organizational psychology

Scientific study of behavior in organizational settings and the application of psychology to understand work behavior.

O*Net

A vast database of occupational information containing data on hundreds of jobs.

Scientist-practitioner model

The dual focus of I/O psychology, which entails practical questions motivating scientific inquiry to generate knowledge about the work-person interface and the practitioner side applying this scientific knowledge to organizational problems.

Society for Industrial and Organizational Psychology (SIOP)

A professional organization bringing together academics and practitioners who work in I/O psychology and related areas. It is Division 14 of the American Psychological Association (APA).

Work and organizational psychology

Preferred name for I/O psychology in Europe.
References
American Psychological Association. (2011). Psychology job forecast: Partly sunny. Retrieved on 1/25/2013 from http://www.apa.org/gradpsych/2011/03/cover-sunny.aspx
Briner, R. B., & Rousseau, D. M. (2011). Evidence-based I-O psychology: Not there yet. Industrial and Organizational Psychology, 4, 3–22.
Erdogan, B., Bauer, T. N., Truxillo, D. M., & Mansfield, L. R. (2012). Whistle while you work: A review of the life satisfaction literature. Journal of Management, 38, 1038–1083.
Koppes, L. L. (1997). American female pioneers of industrial and organizational psychology during the early years. Journal of Applied Psychology, 82, 500–515.
Landy, F. J. (1997). Early influences on the development of industrial and organizational psychology. Journal of Applied Psychology, 82, 467–477.
Manjoo, F. (2013). The happiness machine: How Google became such a great place to work. Retrieved on 2/1/2013 from www.slate.com/articles/techno...fic_human.html
Society for Industrial and Organizational Psychology. (2011). SIOP 2011 membership survey, employment setting report. Retrieved on 2/5/2013 from www.siop.org/userfiles/image/...ing_Report.pdf
U.S. Department of Labor, Bureau of Labor Statistics. (2011). Economic news release. Retrieved on 1/20/2013 from http://www.bls.gov/news.release/atus.t04.htm