3.9: The Psychodynamic Perspective
Last updated
Page ID

10978
\( \newcommand{\vecs}[1]{\overset { \scriptstyle \rightharpoonup} {\mathbf{#1}} } \) \( \newcommand{\vecd}[1]{\overset{-\!-\!\rightharpoonup}{\vphantom{a}\smash {#1}}} \)\(\newcommand{\id}{\mathrm{id}}\) \( \newcommand{\Span}{\mathrm{span}}\) \( \newcommand{\kernel}{\mathrm{null}\,}\) \( \newcommand{\range}{\mathrm{range}\,}\) \( \newcommand{\RealPart}{\mathrm{Re}}\) \( \newcommand{\ImaginaryPart}{\mathrm{Im}}\) \( \newcommand{\Argument}{\mathrm{Arg}}\) \( \newcommand{\norm}[1]{\| #1 \|}\) \( \newcommand{\inner}[2]{\langle #1, #2 \rangle}\) \( \newcommand{\Span}{\mathrm{span}}\) \(\newcommand{\id}{\mathrm{id}}\) \( \newcommand{\Span}{\mathrm{span}}\) \( \newcommand{\kernel}{\mathrm{null}\,}\) \( \newcommand{\range}{\mathrm{range}\,}\) \( \newcommand{\RealPart}{\mathrm{Re}}\) \( \newcommand{\ImaginaryPart}{\mathrm{Im}}\) \( \newcommand{\Argument}{\mathrm{Arg}}\) \( \newcommand{\norm}[1]{\| #1 \|}\) \( \newcommand{\inner}[2]{\langle #1, #2 \rangle}\) \( \newcommand{\Span}{\mathrm{span}}\)\(\newcommand{\AA}{\unicode[.8,0]{x212B}}\)
By Robert Bornstein
Describe the major models of personality within the psychodynamic perspective.
Define the concept of ego defense, and give examples of commonly used ego defenses.
Identify psychodynamic concepts that have been supported by empirical research.
Discuss current trends in psychodynamic theory.
Introduction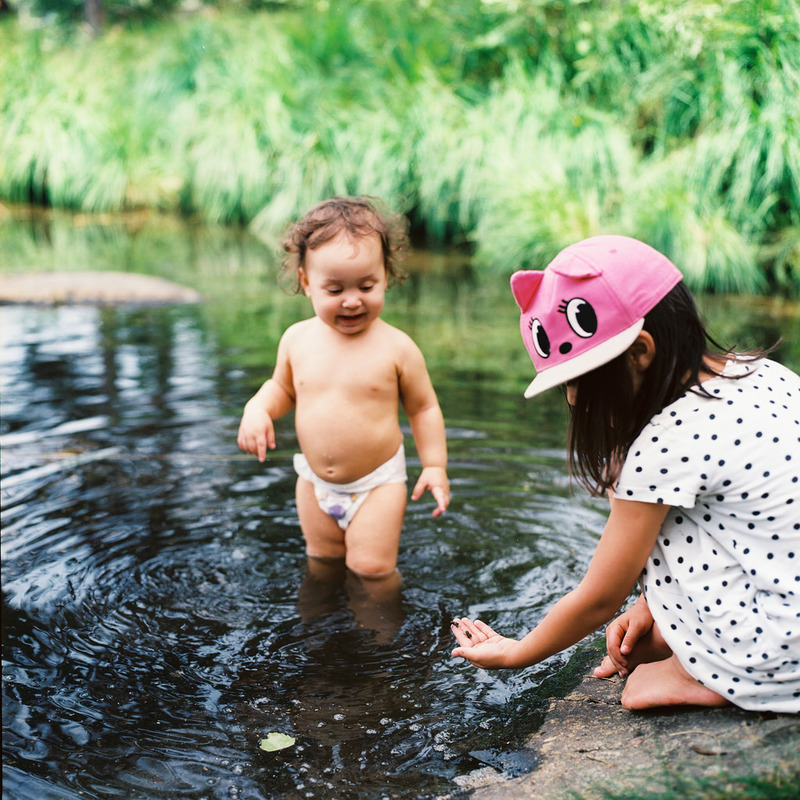 Core Assumptions of the Psychodynamic Perspective
Assumption 1:Primacy of the Unconscious
Assumption 2: Critical Importance of Early Experiences
Assumption 3: Psychic Causality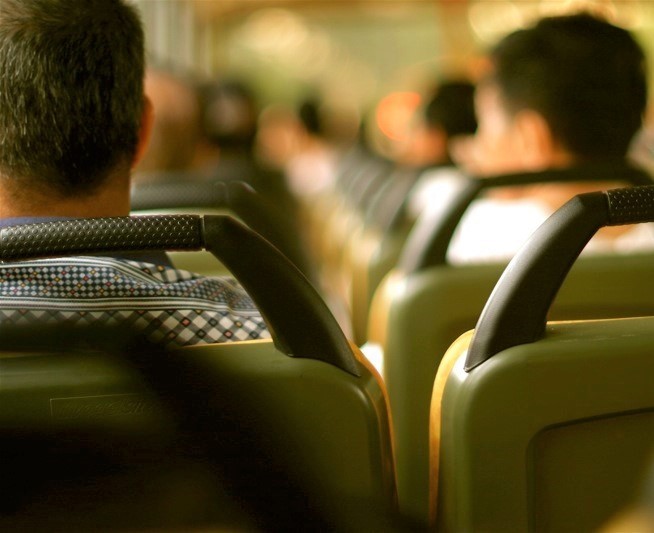 The Evolution of Psychodynamic Theory
The Topographic Model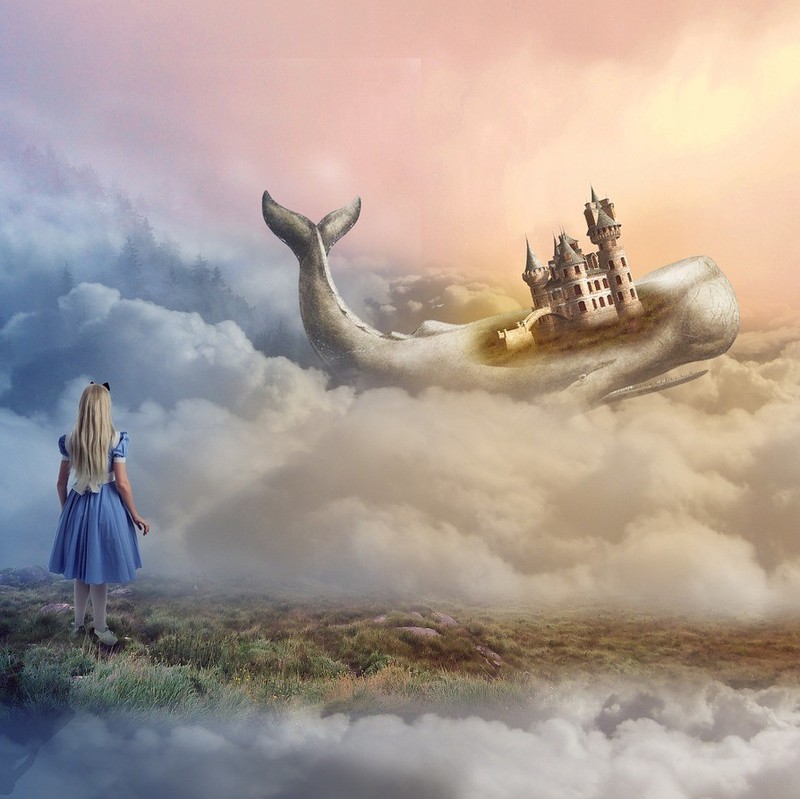 The Psychosexual Stage Model
The Structural Model
The Ego and Its Defenses
Psychodynamic Theories: Where Are We Now?
Object Relations Theory and the Growth of the Psychodynamic Perspective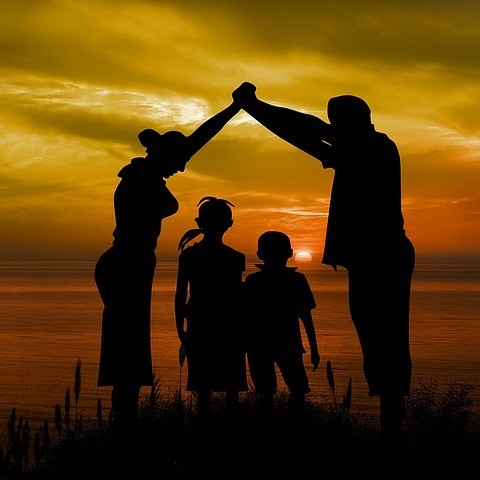 Empirical Research on Psychodynamic Theories
Unconscious processes influence our behavior as the psychodynamic perspective predicts. We perceive and process much more information than we realize, and much of our behavior is shaped by feelings and motives of which we are, at best, only partially aware (Bornstein, 2009, 2010). Evidence for the importance of unconscious influences is so compelling that it has become a central element of contemporary cognitive and social psychology (Robinson & Gordon, 2011).
We all use ego defenses and they help determine our psychological adjustment and physical health. People really do differ in the degree that they rely on different ego defenses—so much so that researchers now study each person's "defense style" (the unique constellation of defenses that we use). It turns out that certain defenses are more adaptive than others: Rationalization and sublimation are healthier (psychologically speaking) than repression and reaction formation (Cramer, 2006). Denial is, quite literally, bad for your health, because people who use denial tend to ignore symptoms of illness until it's too late (Bond, 2004).
Mental representations of self and others do indeed serve as blueprints for later relationships. Dozens of studies have shown that mental images of our parents, and other significant figures, really do shape our expectations for later friendships and romantic relationships. The idea that you choose a romantic partner who resembles mom or dad is a myth, but it's true that you expect to be treated by others as you were treated by your parents early in life (Silverstein, 2007; Wachtel, 1997).
Psychoanalysis and Culture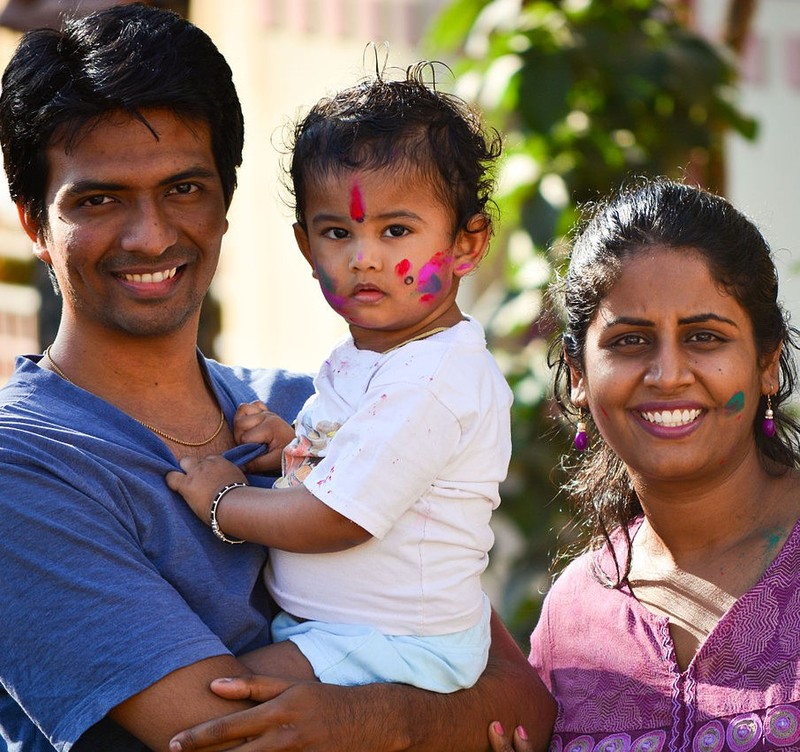 The Opportunities and Challenges of Neuroscience
Looking Ahead: Psychodynamic Theory in the 21st Century (and Beyond)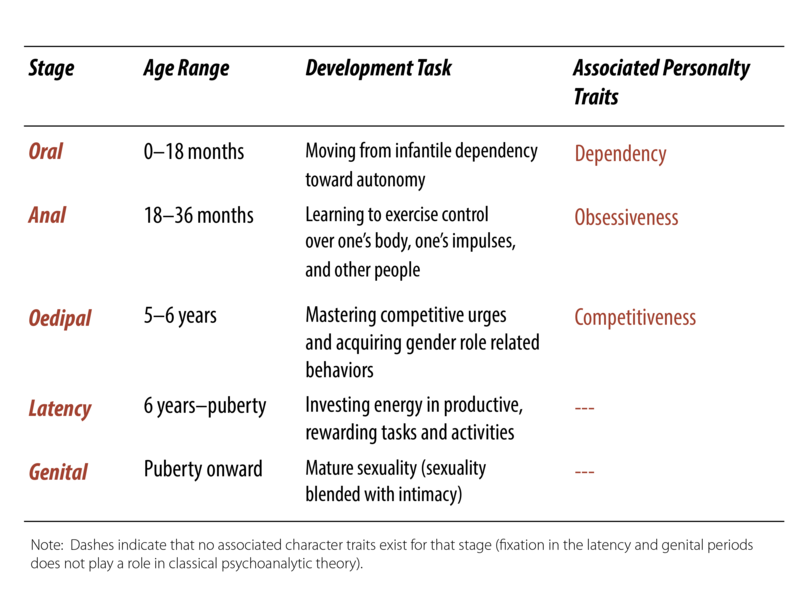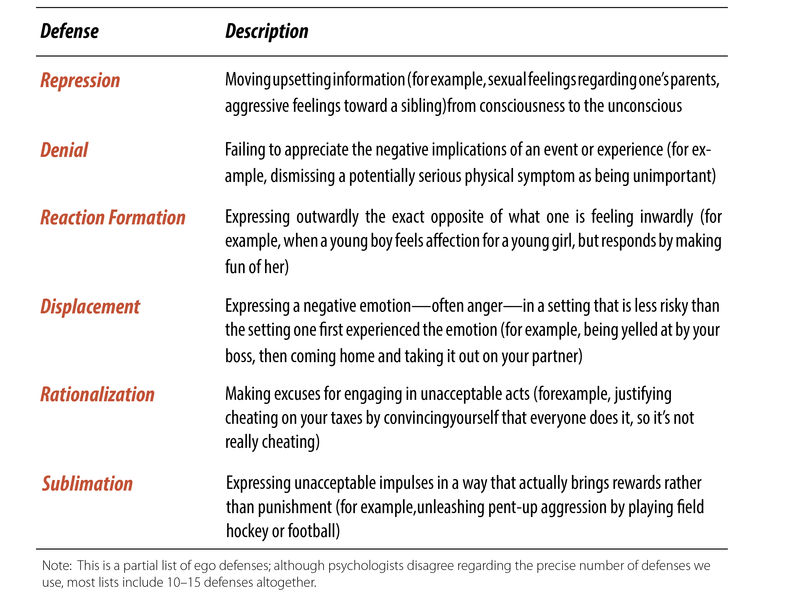 Outside Resources
Institution: Institute for Psychoanalytic Training and Research (IPTAR) - A branch of the International Psychoanalytic Association, IPTAR plays an active role in supporting empirical research on psychoanalytic theory and therapy.

Institution: The American Psychoanalytic Association - The American Psychoanalytic Association supports psychodynamic training and research, and sponsors a number of workshops (as well as two annual meetings) each year.

Institution: The American Psychological Association Division of Psychoanalysis - Division 39 of the American Psychological Association is the "psychological home" of psychodynamic theory and research.

Web: Library of Congress Exhibit – Freud: Conflict and Culture. This is a terrific website full of photos, original manuscripts, and links to various Freud artifacts. Toward the end of Section Three (From the Individual to Society) there is a link to Freud's 1938 BBC radio address; play it and you'll get to hear Freud's voice.
Discussion Questions
What is psychic causality?
What are the main differences between the preconscious and the unconscious in Freud's topographic model?
What are the three key structures in the structural model of the mind—and what does each structure do?
Which ego defense do you think is more adaptive: reaction formation or sublimation? Why?
How do people raised in individualistic societies differ from those raised in more sociocentric societies with respect to their self-concept—how do they perceive and describe themselves?
According to object relations theory, how do early relationships with our parents and other significant figures affect later friendships and romantic relationships?
Which field has the potential to benefit more from the emerging new discipline of neuropsychoanalysis: neuroscience, or psychoanalysis? Why?
Vocabulary
Ego defenses

Mental strategies, rooted in the ego, that we use to manage anxiety when we feel threatened (some examples include repression, denial, sublimation, and reaction formation).

Neuropsychoanalysis

An integrative, interdisciplinary domain of inquiry seeking to integrate psychoanalytic and neuropsychological ideas and findings to enhance both areas of inquiry (you can learn more by visiting the webpage of the International Neuropsychoanalysis Society at http://www.neuropsa.org.uk/).

Object relations theory

A modern offshoot of the psychodynamic perspective, this theory contends that personality can be understood as reflecting mental images of significant figures (especially the parents) that we form early in life in response to interactions taking place within the family; these mental images serve as templates (or "scripts") for later interpersonal relationships.

Primacy of the Unconscious

The hypothesis—supported by contemporary empirical research—that the vast majority of mental activity takes place outside conscious awareness.

Psychic causality

The assumption that nothing in mental life happens by chance—that there is no such thing as a "random" thought or feeling.

Psychosexual stage model

Probably the most controversial aspect of psychodynamic theory, the psychosexual stage model contends that early in life we progress through a sequence of developmental stages (oral, anal, Oedipal, latency, and genital), each with its own unique mode of sexual gratification.

Structural model

Developed to complement and extend the topographic model, the structural model of the mind posits the existence of three interacting mental structures called the id, ego, and superego.

Topographic model

Freud's first model of the mind, which contended that the mind could be divided into three regions: conscious, preconscious, and unconscious. (The "topographic" comes from the fact that topography is the study of maps.)
References
Bargh, J. A., & Morsella, E. (2008). The unconscious mind. Perspectives on Psychological Science, 3, 73-79.
Blatt, S. J., & Levy, K. N. (2003). Attachment theory, psychoanalysis, personality development, and psychopathology. Psychoanalytic Inquiry, 23, 104-152.
Bond, M. (2004). Empirical studies of defense style: Relationships with psychopathology and change. Harvard Review of Psychiatry, 12, 263-278.
Bornstein, R. F. (2010). Psychoanalytic theory as a unifying framework for 21st century personality assessment. Psychoanalytic Psychology, 27, 133-152.
Bornstein, R. F. (2009). Heisenberg, Kandinsky, and the heteromethod convergence problem: Lessons from within and beyond psychology. Journal of Personality Assessment, 91, 1-8.
Bornstein, R. F. (2006). A Freudian construct lost and reclaimed: The psychodynamics of personality pathology. Psychoanalytic Psychology, 23, 339-353.
Bornstein, R. F. (2005). Reonnecting psychoanalysis to mainstream psychology: Challenges and opportunities. Psychoanalytic Psychology, 22, 323-340.
Cramer, P. (2006). Protecting the self: Defense mechanisms in action. New York, NY: Guilford Press.
Cramer, P. (2000). Defense mechanisms in psychology today: Further processes for adaptation. American Psychologist, 55, 637–646.
Eagle, M. N. (2011). From classical to contemporary psychoanalysis: A critique and integration. New York, NY: Taylor & Francis.
Elliott, A. (2002). Psychoanalytic theory: An introduction. Durham, NC: Duke University Press.
Erdelyi, M. H. (2004). Subliminal perception and its cognates: Theory, indeterminacy, and time. Consciousness and Cognition, 13, 73-91.
Erdelyi, M. H. (1985). Psychoanalysis: Freud's cognitive psychology. New York, NY: W. H. Freeman.
Fraley, R. C. (2002). Attachment stability from infancy to adulthood: Meta-analysis and dynamic modeling of developmental mechanisms. Personality and Social Psychology Bulletin, 6, 123-151.
Freud, S. (1953a). The interpretation of dreams. In J. Strachey (Ed. & Trans.), The standard edition of the complete psychological works of Sigmund Freud (Vols. 4-5). London, England: Hogarth. (Original work published 1900)
Freud, S. (1953b). Three essays on the theory of sexuality. In J. Strachey (Ed. & Trans.), The standard edition of the complete psychological works of Sigmund Freud (Vol. 7, pp. 125–245). London, England: Hogarth. (Original work published 1905)
Gerber, A. (2007). Whose unconscious is it anyway? The American Psychoanalyst, 41, 11, 28.
Huprich, S. K. (2009). Psychodynamic therapy: Conceptual and empirical foundations. New York, NY: Taylor & Francis.
Kandel, E. R. (1998). A new intellectual framework for psychiatry. American Journal of Psychiatry, 155, 457–469.
Kernberg, O. F. (2004). Contemporary controversies in psychoanalytic theory, techniques, and their applications. New Haven, CT: Yale University Press.
Levin, R., & Nielsen, T. A. (2007). Disturbed dreaming, posttraumatic stress disorder, and affect distress: A review and neurocognitive model. Psychological Bulletin, 133, 482–528.
Luborsky, L., & Barrett, M. S. (2006). The history and empirical status of key psychoanalytic concepts. Annual Review of Clinical Psychology, 2, 1–19.
Luyten, P., & Blatt, S. J. (2013). Interpersonal relatedness and self-definition in normal and disrupted personality development. American Psychologist, 68, 172–183.
Markus, H. R., & Kitayama, S. (2010). Culture and selves: A cycle of mutual constitution. Perspectives on Psychological Science, 5, 420–430.
McWilliams, N. (2009). Psychoanalytic diagnosis (2nd ed.). New York, NY: Guilford Press.
Oyserman, D., Coon, H. M., & Kemmelmeier, M. (2002). Rethinking individualism and collectivism: Evaluation of theoretical assumptions and meta-analyses. Psychological Bulletin, 128, 3–72.
Robinson, M. D., & Gordon, K. H. (2011). Personality dynamics: Insights from the personality social cognitive literature. Journal of Personality Assessment, 93, 161–176.
Silverstein, M. L. (2007). Disorders of the self: A personality-guided approach. Washington, DC: APA Books.
Slipp, S. (Ed.) (2000). Neuroscience and psychoanalysis [Special Issue]. Journal of the American Academy of Psychoanalysis, 28, 191–395.
Solms, M., & Turnbull, O. H. (2011). What is neuropsychoanalysis? Neuropsychoanalysis, 13, 133–145.
Wachtel, P. L. (1997). Psychoanalysis, behavior therapy, and the relational world. Washington, DC: APA Books.
Wilson, T. D. (2009). Know thyself. Current Directions in Psychological Science, 4, 384–389.