3.8: Self-Efficacy
Last updated
Page ID

10977
\( \newcommand{\vecs}[1]{\overset { \scriptstyle \rightharpoonup} {\mathbf{#1}} } \) \( \newcommand{\vecd}[1]{\overset{-\!-\!\rightharpoonup}{\vphantom{a}\smash {#1}}} \)\(\newcommand{\id}{\mathrm{id}}\) \( \newcommand{\Span}{\mathrm{span}}\) \( \newcommand{\kernel}{\mathrm{null}\,}\) \( \newcommand{\range}{\mathrm{range}\,}\) \( \newcommand{\RealPart}{\mathrm{Re}}\) \( \newcommand{\ImaginaryPart}{\mathrm{Im}}\) \( \newcommand{\Argument}{\mathrm{Arg}}\) \( \newcommand{\norm}[1]{\| #1 \|}\) \( \newcommand{\inner}[2]{\langle #1, #2 \rangle}\) \( \newcommand{\Span}{\mathrm{span}}\) \(\newcommand{\id}{\mathrm{id}}\) \( \newcommand{\Span}{\mathrm{span}}\) \( \newcommand{\kernel}{\mathrm{null}\,}\) \( \newcommand{\range}{\mathrm{range}\,}\) \( \newcommand{\RealPart}{\mathrm{Re}}\) \( \newcommand{\ImaginaryPart}{\mathrm{Im}}\) \( \newcommand{\Argument}{\mathrm{Arg}}\) \( \newcommand{\norm}[1]{\| #1 \|}\) \( \newcommand{\inner}[2]{\langle #1, #2 \rangle}\) \( \newcommand{\Span}{\mathrm{span}}\)\(\newcommand{\AA}{\unicode[.8,0]{x212B}}\)
By James E Maddux and Evan Kleiman
Define self-efficacy.
List the major factors that influence self-efficacy.
Explain how self-efficacy develops.
Understand the influence of self-efficacy on psychological and physical health andwell-being as well as academic and vocational success.
Define collective efficacy and explain why it is important.
Introduction: What Is Self-Efficacy?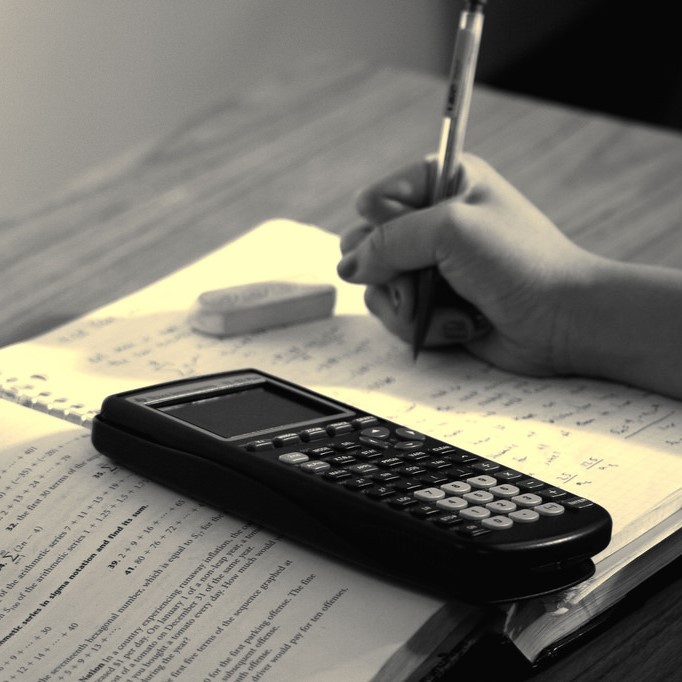 How Do We Measure Self-Efficacy?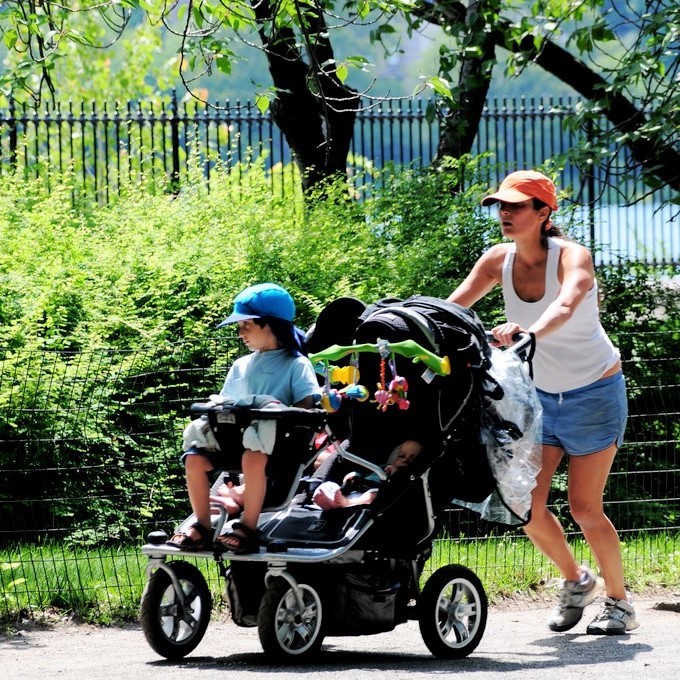 What Are the Major Influences on Self-Efficacy?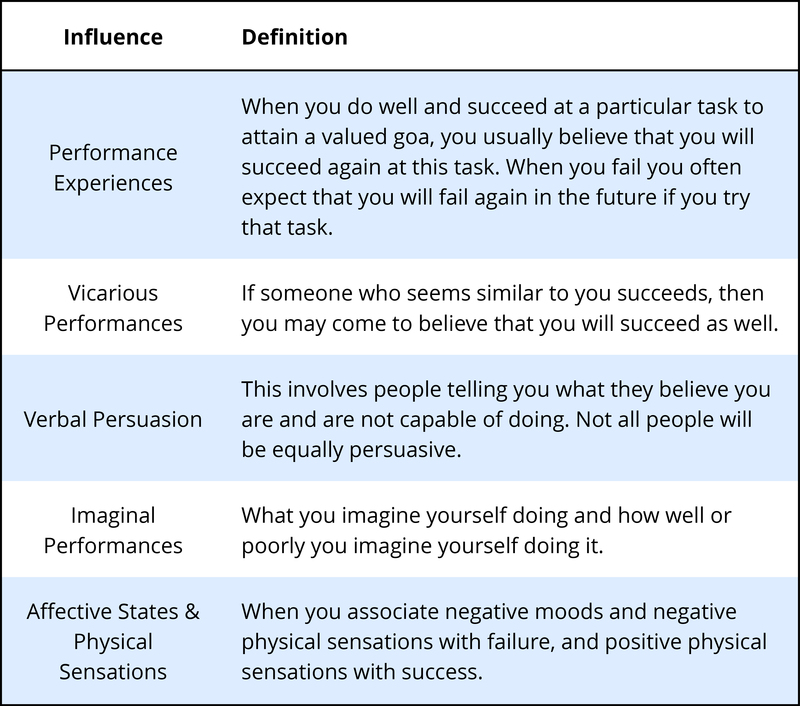 When and How Does Self-Efficacy Develop?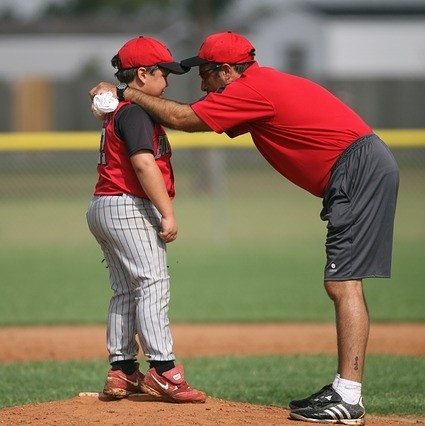 What Are the Benefits of High Self-Efficacy?
Academic Achievement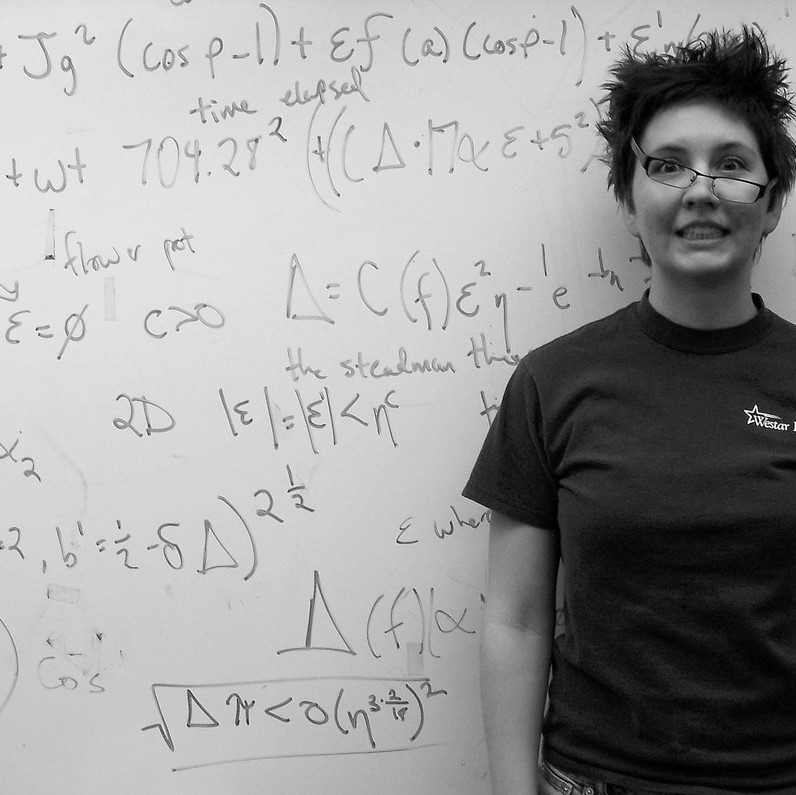 Healthy Behaviors
Athletic Performance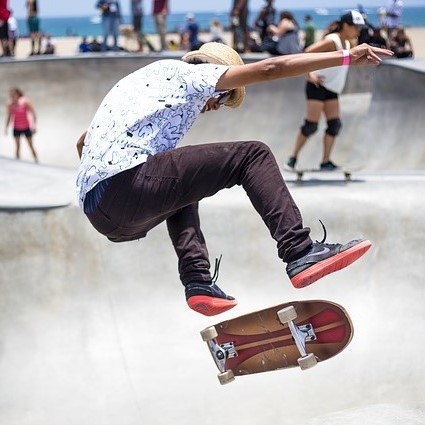 Self-Regulation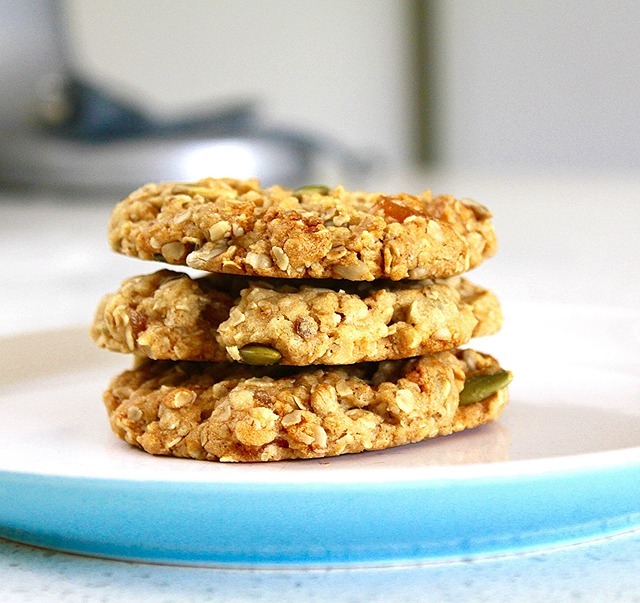 Collective Efficacy
Conclusion
Outside Resources
Video: Association for Psychological Science presents an interview with Albert Bandura

Video: Self-efficacy's role and sources

Web: Professor Frank Pajares' self-efficacy site.
Discussion Questions
Can you think of ways your own self-efficacy beliefs play a role in your daily life? In which areas do you have strong self-efficacy? In which areas would you like your self-efficacy to be a bit stronger? How could you increase your self-efficacy in those areas?
Can you think of a time when a teacher, coach, or parent did something to encourage your self-efficacy? What did he or she do and say? How did it enhance your self-efficacy?
What are some ways that you can help strengthen the self-efficacies of the people in your life?
Can you think of a time when collective efficacy played a role in your team or group activities? What did you notice about being on a team or in a group that had high collective efficacy? What about a team or group with low collective efficacy?
Vocabulary
Collective efficacy

The shared beliefs among members of a group about the group's ability to effectively perform the tasks needed to attain a valued goal.

Imaginal performances

When imagining yourself doing well increases self-efficacy.

Performance experiences

When past successes or failures lead to changes in self-efficacy.

Self-efficacy

The belief that you are able to effectively perform the tasks needed to attain a valued goal.

Self-regulation

The complex process through which people control their thoughts, emotions, and actions.

Self-report measure

A type of questionnaire in which participants answer questions whose answers correspond to numerical values that can be added to create an overall index of some construct.

Task-specific measures of self-efficacy

Measures that ask about self-efficacy beliefs for a particular task (e.g., athletic self-efficacy, academic self-efficacy).

Verbal persuasion

When trusted people (friends, family, experts) influence your self-efficacy for better or worse by either encouraging or discouraging you about your ability to succeed.

Vicarious performances

When seeing other people succeed or fail leads to changes in self-efficacy.
References
Bandura, A. (2006). Guide for constructing self-efficacy scales. In F. Pajares & T. C. Urdan (Eds.), Self-efficacy beliefs of adolescents (pp. 307–337). Charlotte, NC: Information Age Publishing.
Bandura, A. (1997). Self-efficacy: The exercise of control. New York: Worth Publishers.
Bandura, A. (1977). Self-efficacy: Toward a unifying theory of behavioral change. Psychological Review, 84(2), 191–215. doi:10.1037/0033-295X.84.2.191
Bandura, A., & Locke, E. A. (2003). Negative self-efficacy and goal effects revisited. Journal of Applied Psychology, 88(1), 87–99. doi:10.1037/0021-9010.88.1.87
Baumeister, R. F., Bratslavsky, E., Muraven, M., & Tice, D. M. (1998). Ego depletion: Is the active self a limited resource? Journal of Personality and Social Psychology, 74(5), 1252–1265. doi:10.1037/0022-3514.74.5.1252
Bruton, A. M., Mellalieu, S. D., Shearer, D., Roderique-Davies, G., & Hall, R. (2013). Performance accomplishment information as predictors of self-efficacy as a function of skill level in amateur golf. Journal of Applied Sport Psychology, 25(2), 197–208. doi:10.1080/10413200.2012.705802
Cervone, D., Jiwani, N., & Wood, R. (1991). Goal setting and the differential influence of self-regulatory processes on complex decision-making performance. Journal of Personality and Social Psychology, 61(2), 257–266.
Chemers, M. M., Hu, L., & Garcia, B. F. (2001). Academic self-efficacy and first year college student performance and adjustment. Journal of Educational Psychology, 93(1), 55–64. doi:10.1037/0022-0663.93.1.55
Cohen, S., Kamarck, T., & Mermelstein, R. (1983). A global measure of perceived stress. Journal of Health and Social Behavior, 24(4), 385. doi:10.2307/2136404
Collins, J. L. (1984). Self-efficacy and ability in achievement behavior. Redwood City, CA: Stanford University.
DiClemente, C. C., Prochaska, J. O., & Gibertini, M. (1985). Self-efficacy and the stages of self-change of smoking. Cognitive Therapy and Research, 9(2), 181–200. doi:10.1007/BF01204849
DuCharme, K. A., & Brawley, L. R. (1995). Predicting the intentions and behavior of exercise initiates using two forms of self-efficacy. Journal of Behavioral Medicine, 18(5), 479–497.
Ewart, C. K., Taylor, C. B., Reese, L. B., & DeBusk, R. F. (1983). Effects of early postmyocardial infarction exercise testing on self-perception and subsequent physical activity. American Journal of Cardiology, 51(7), 1076–1080.
Forsyth, A. D., & Carey, M. P. (1998). Measuring self-efficacy in the context of HIV risk reduction: research challenges and recommendations. Health Psychology 17(6), 559–568.
Gernigon, C., & Delloye, J.-B. (2003). Self-efficacy, causal attribution, and track athletic performance following unexpected success or failure among elite sprinters. Sport Psychologist, 17(1), 55.
Gondoli, D. M., & Silverberg, S. B. (1997). Maternal emotional distress and diminished responsiveness: The mediating role of parenting efficacy and parental perspective taking. Developmental Psychology, 33(5), 861–868.
Gross, J. J. (1998). The emerging field of emotion regulation: An integrative review. Review of General Psychology, 2(3), 271.
Haney, C. J., & Long, B. C. (1995). Coping effectiveness: A path analysis of self-efficacy, control, coping, and performance in sport competitions. Journal of Applied Social Psychology, 25(19), 1726–1746.
Hepler, T. J., & Feltz, D. L. (2012). Path analysis examining self-efficacy and decision-making performance on a simulated baseball task. Research Quarterly for Exercise and Sport, 83(1), 55–64. doi:10.1080/02701367.2012.10599825
Hoover-Dempsey, K. V., Bassler, O. C., & Brissie, J. S. (1987). Parent involvement: Contributions of teacher efficacy, school socioeconomic status, and other school characteristics. American Educational Research Journal, 24(3), 417–435. doi:10.3102/00028312024003417
Jones, T. L., & Prinz, R. J. (2005). Potential roles of parental self-efficacy in parent and child adjustment: A review. Clinical Psychology Review, 25(3), 341–363. doi:10.1016/j.cpr.2004.12.004
Kaneko, N. (2007). Association between condom use and perceived barriers to and self-efficacy of safe sex among young women in Japan. Nursing & Health Sciences, 9(4), 284–289. doi:10.1111/j.1442-2018.2007.00338.x
Kaplan, M., & Maddux, J. E. (2002). Goals and marital satisfaction: Perceived support for personal goals and collective efficacy for collective goals. Journal of Social and Clinical Psychology, 21(2), 157–164. doi:10.1521/jscp.21.2.157.22513
Katz-Navon, T. Y., & Erez, M. (2005). When collective- and self-efficacy affect team performance the role of task interdependence. Small Group Research, 36(4), 437–465. doi:10.1177/1046496405275233
Knudstrup, M., Segrest, S. L., & Hurley, A. E. (2003). The use of mental imagery in the simulated employment interview situation. Journal of Managerial Psychology, 18(6), 573–591. doi:10.1108/02683940310494395
Lent, R. W., Brown, S. D., & Larkin, K. C. (1986). Self-efficacy in the prediction of academic performance and perceived career options. Journal of Counseling Psychology, 33(3), 265–269. doi:10.1037/0022-0167.33.3.265
Luszczynska, A., Tryburcy, M., & Schwarzer, R. (2006). Improving fruit and vegetable consumption: A self-efficacy intervention compared with a combined self-efficacy and planning intervention. Health Education Research, 22(5), 630–638. doi:10.1093/her/cyl133
Maddux, J. E. (Ed.) (1995). Self efficacy, adaptation, and adjustment: Theory, research, and application. New York: Plenum
Maddux, J. E., & Dawson, K. (2014). Promoting physical fitness in adulthood: A focus on exercise. In T. Gullotta & M. Bloom (Eds), Encyclopedia of primary prevention and health promotion (2nd ed., 821-827). New York: Kluwer/Plenum.
Maddux, J. E., & Gosselin, J. T. (2011). Self-efficacy. In D. S. Dunn (Ed.), Oxford bibliographies online: Psychology. New York: Oxford University Press. Retrived from: www.oxfordbibliographies.com/...abi&result=105
Maddux, J. E., & Volkmann, J. R. (2010). Self-efficacy and self-regulation. In R. Hoyle (Ed.), Handbook of personality and self-regulation (315-321). New York: Wiley-Blackwell.
Maisto, S. A., Connors, G. J., & Zywiak, W. H. (2000). Alcohol treatment changes in coping skills, self-efficacy, and levels of alcohol use and related problems 1 year following treatment initiation. Psychology of Addictive Behaviors, 14(3), 257–266. doi:10.1037/0893-164X.14.3.257
Marcus, B. H., Selby, V. C., Niaura, R. S., & Rossi, J. S. (1992). Self-efficacy and the stages of exercise behavior change. Research Quarterly for Exercise and Sport, 63(1), 60–66. doi:10.1080/02701367.1992.10607557
Marks, M. A. (1999). A test of the impact of collective efficacy in routine and novel performance environments. Human Performance, 12(3–4), 295–309. doi:10.1080/08959289909539873
Multon, K. D., Brown, S. D., & Lent, R. W. (1991). Relation of self-efficacy beliefs to academic outcomes: A meta-analytic investigation. Journal of Counseling Psychology, 38(1), 30–38. doi:10.1037/0022-0167.38.1.30
Pajares, F. (1996). Self-efficacy beliefs in academic settings. Review of Educational Research, 66(4), 543–578. doi:10.3102/00346543066004543.
Petty, R., & Brinol, P. (2010). Attitude change. In R. F. Baumeister & E. J. Finkel (Eds.), Advanced social psychology: The state of the science. Oxford University Press.
Piper, W. (1930). The little engine that could. New York: Platt & Munk.
Roach, J. B., Yadrick, M. K., Johnson, J. T., Boudreaux, L. J., Forsythe, W. A., & Billon, W. (2003). Using self-efficacy to predict weight loss among young adults. Journal of the American Dietetic Association, 103(10), 1357–1359.
Schunk, D. H. (1991). Self-efficacy and academic motivation. Educational Psychologist, 26(3–4), 207–231. doi:10.1080/00461520.1991.9653133
Schunk, D. H. (1990). Goal setting and self-efficacy during self-regulated learning. Educational Psychologist, 25(1), 71–86. doi:10.1207/s15326985ep2501_6
Schunk, D. H., & Miller, S. D. (2002). Self-efficacy and adolescents' motivation. In F. Pajares & T. C. Urdan (Eds.), Academic Motivation of Adolescents (pp. 29–52). Charlotte, NC: Information Age Publishing.
Schwarzer, R., & Jerusalem, M. (1995). Generalized self-efficacy scale. Measures in Health Psychology: A User's Portfolio. Causal and Control Beliefs, 1, 35–37.
Seuss, Dr. (1990). Oh, the places you'll go! New York: Random House.
Sheldon, J. P., & Eccles, J. S. (2005). Physical and psychological predictors of perceived ability in adult male and female tennis players. Journal of Applied Sport Psychology, 17(1), 48–63. doi:10.1080/10413200590907568
Sherer, M., Maddux, J.E., Mercadante, B., Prentice Dunn, S., Jacobs, B., & Rogers, R.W. (1982). The self efficacy scale: Construction and validation. Psychological Reports, 51, 663–671.
Stajkovic, A. D., & Luthans, F. (1998). Self-efficacy and work-related performance: A meta-analysis. Psychological Bulletin, 124(2), 240–261. doi:10.1037/0033-2909.124.2.240
Strecher, V. J., DeVellis, B. M., Becker, M. H., & Rosenstock, I. M. (1986). The role of self-efficacy in achieving health behavior change. Health Education & Behavior, 13(1), 73–92. doi:10.1177/109019818601300108
Vancouver, J. B., More, K. M., & Yoder, R. J. (2008). Self-efficacy and resource allocation: Support for a discontinuous model. Journal of Applied Psychology, 93(1), 35-47. doi: 10.1037/0021-9010.93.1.35.
Vecchio, G. M., Gerbino, M., Pastorelli, C., Del Bove, G., & Caprara, G. V. (2007). Multi-faceted self-efficacy beliefs as predictors of life satisfaction in late adolescence. Personality and Individual Differences, 43(7), 1807–1818. doi:10.1016/j.paid.2007.05.018
Wentzel, K. R., Barry, C. M., & Caldwell, K. A. (2004). Friendships in middle school: Influences on motivation and school adjustment. Journal of Educational Psychology, 96(2), 195–203. doi:10.1037/0022-0663.96.2.195
Wurtele, S. K. (1986). Self-Efficacy and athletic performance: A review. Journal of Social and Clinical Psychology, 4(3), 290–301. doi:10.1521/jscp.1986.4.3.290