6.1: Research Methods in Developmental Psychology
Last updated
Page ID

10627
\( \newcommand{\vecs}[1]{\overset { \scriptstyle \rightharpoonup} {\mathbf{#1}} } \) \( \newcommand{\vecd}[1]{\overset{-\!-\!\rightharpoonup}{\vphantom{a}\smash {#1}}} \)\(\newcommand{\id}{\mathrm{id}}\) \( \newcommand{\Span}{\mathrm{span}}\) \( \newcommand{\kernel}{\mathrm{null}\,}\) \( \newcommand{\range}{\mathrm{range}\,}\) \( \newcommand{\RealPart}{\mathrm{Re}}\) \( \newcommand{\ImaginaryPart}{\mathrm{Im}}\) \( \newcommand{\Argument}{\mathrm{Arg}}\) \( \newcommand{\norm}[1]{\| #1 \|}\) \( \newcommand{\inner}[2]{\langle #1, #2 \rangle}\) \( \newcommand{\Span}{\mathrm{span}}\) \(\newcommand{\id}{\mathrm{id}}\) \( \newcommand{\Span}{\mathrm{span}}\) \( \newcommand{\kernel}{\mathrm{null}\,}\) \( \newcommand{\range}{\mathrm{range}\,}\) \( \newcommand{\RealPart}{\mathrm{Re}}\) \( \newcommand{\ImaginaryPart}{\mathrm{Im}}\) \( \newcommand{\Argument}{\mathrm{Arg}}\) \( \newcommand{\norm}[1]{\| #1 \|}\) \( \newcommand{\inner}[2]{\langle #1, #2 \rangle}\) \( \newcommand{\Span}{\mathrm{span}}\)\(\newcommand{\AA}{\unicode[.8,0]{x212B}}\)
By Angela Lukowski and Helen Milojevich
Describe different research methods used to study infant and child development
Discuss different research designs, as well as their strengths and limitations
Report on the unique challenges associated with conducting developmental research
Introduction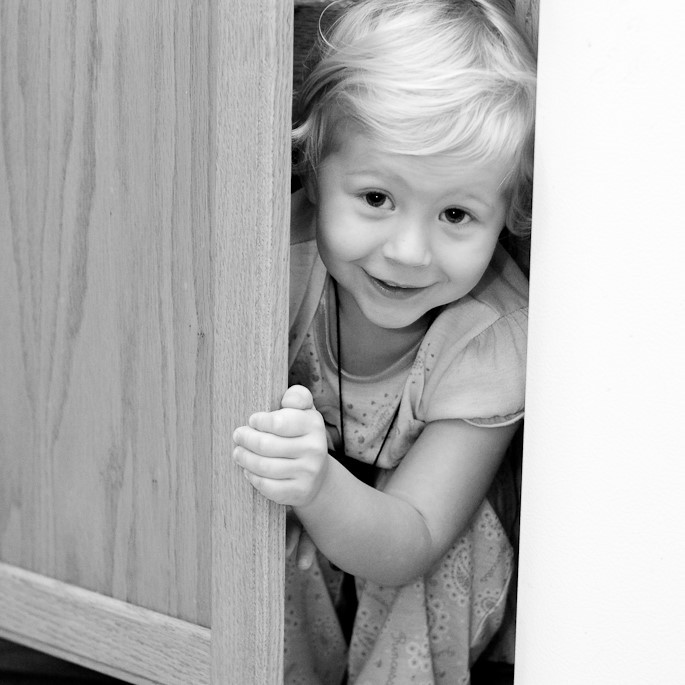 Research Methods
Involuntary or obligatory responses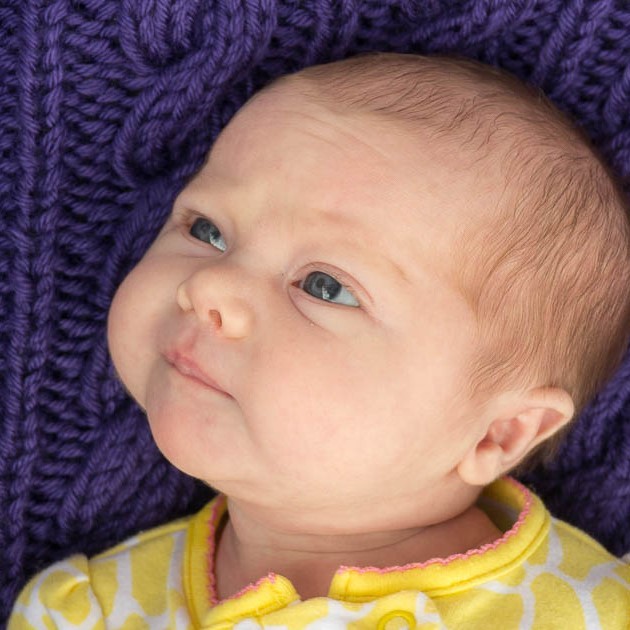 Voluntary responses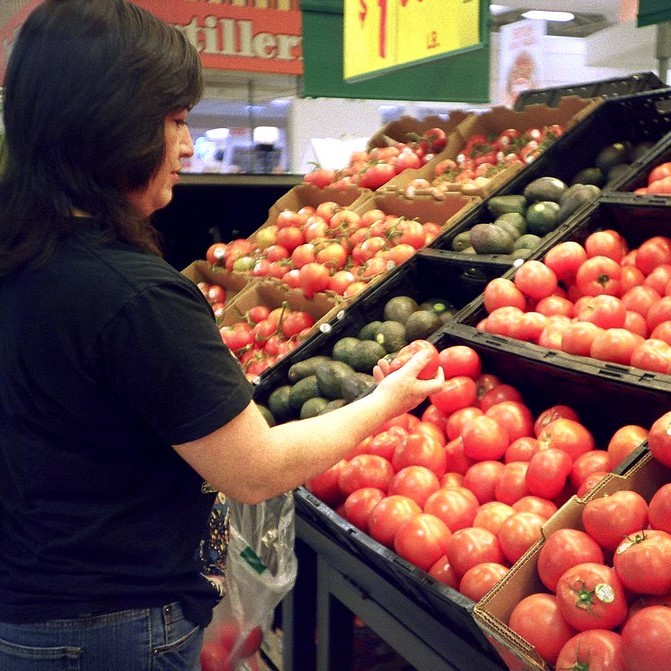 Psychophysiology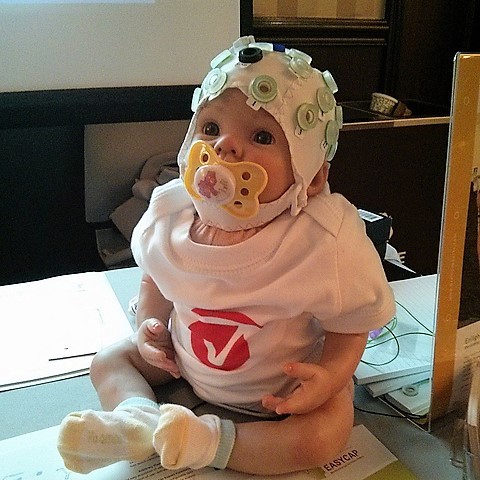 Parent-report questionnaires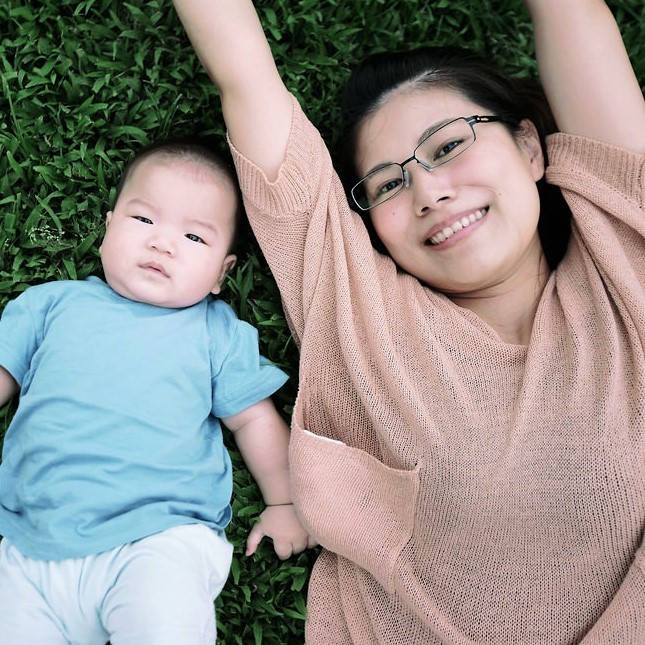 Interview techniques
Research Design
Longitudinal research designs
Cross-sectional designs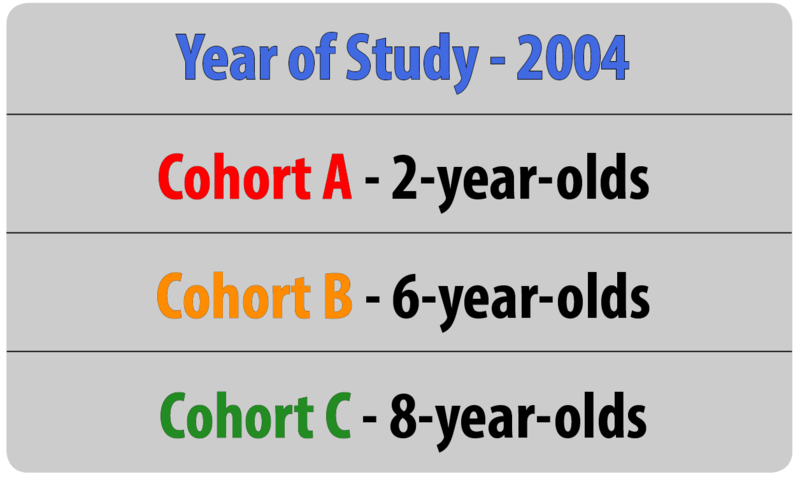 Sequential research designs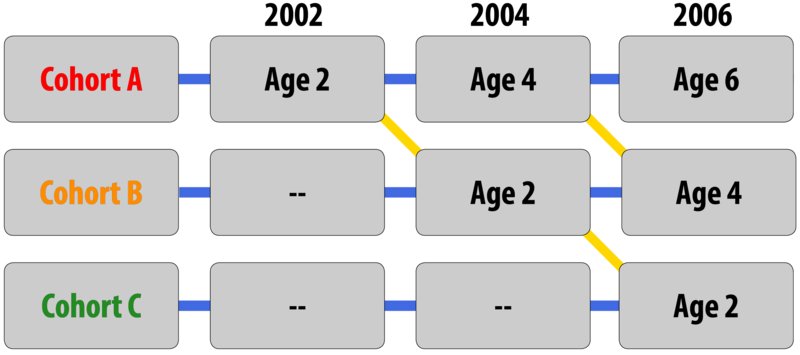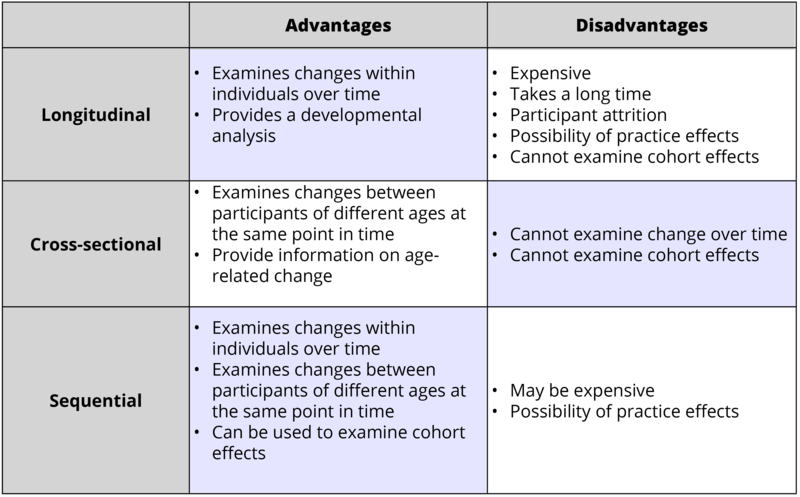 Challenges Associated with Conducting Developmental Research
Ethical concerns
Recruitment
Attrition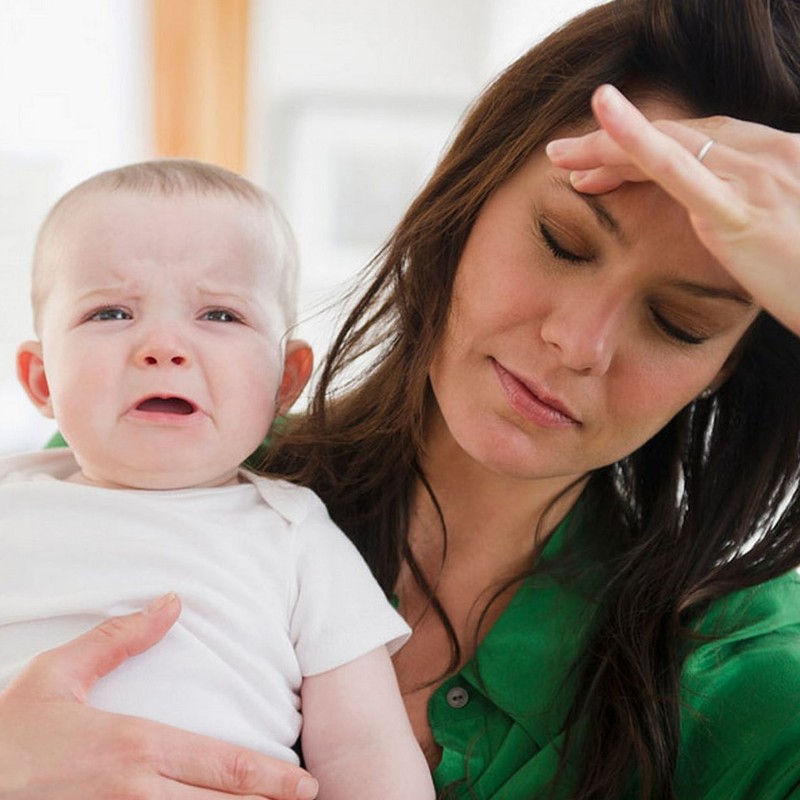 Conclusions
Outside Resources
Video: A 3 and a half minute video depicting the violation of expectation paradigm.

Video: A popular TED talk by Dr. Laura Schulz on the topic of how babies make decisions.

Video: A popular TED talk by Dr. Patricia Kuhl on the topic of how babies learn language.

Video: A two and a half minute video showing how ERP (brain activity) can be measured with children in the laboratory.

Web: A link to Angela Lukowski's research laboratory. The site includes descriptions of the research and researchers as well as a list of publications.

memorydevelopment.soceco.uci.edu/

Web: The International Congress on Infant Studies - a professional society focused on infant research

Web: The Society for Research on Adolescence - a professional society focused on research on adolescence

Web: The Society for Research on Child Development - a professional society focused on child development research
Discussion Questions
Why is it important to conduct research on infants and children?
What are some possible benefits and limitations of the various research methods discussed in this module?
Why is it important to examine cohort effects in developmental research?
Think about additional challenges or unique issues that might be experienced by developmental scientists. How would they handle the challenges and issues you've addressed?
Work with your peers to design a study to identify whether children who were good hiders as preschoolers are more cognitively advanced in high school. What research design would you use and why? What are the advantages and limitations of the design you selected?
Vocabulary
Assent

When minor participants are asked to indicate their willingness to participate in a study. This is usually obtained from participants who are at least 7 years old, in addition to parent or guardian consent.

Attrition

When a participant drops out, or fails to complete, all parts of a study.

Bidirectional relations

When one variable is likely both cause and consequence of another variable.

Cohort effects

When research findings differ for participants of the same age tested at different points in historical time.

Cross-sectional research

A research design used to examine behavior in participants of different ages who are tested at the same point in time.

Dishabituation

When participants demonstrated increased attention (through looking or listening behavior) to a new stimulus after having been habituated to a different stimulus.

Elicited imitation

A behavioral method used to examine recall memory in infants and young children.

Event-related potentials (ERP)

The recording of participant brain activity using a stretchy cap with small electrodes or sensors as participants engage in a particular task (commonly viewing photographs or listening to auditory stimuli).

Habituation

When participants demonstrated decreased attention (through looking or listening behavior) to repeatedly-presented stimuli.

Informed consent

The process of getting permission from adults for themselves and their children to take part in research.

Institutional Review Boards (IRBs)

A committee that reviews and approves research procedures involving human participants and animal subjects to ensure that the research is conducted in accordance with federal, institutional, and ethical guidelines.

Interview techniques

A research method in which participants are asked to report on their experiences using language, commonly by engaging in conversation with a researcher (participants may also be asked to record their responses in writing).

Involuntary or obligatory responses

Behaviors in which individuals engage that do not require much conscious thought or effort.

Longitudinal research

A research design used to examine behavior in the same participants over short (months) or long (decades) periods of time.

Motor control

The use of thinking to direct muscles and limbs to perform a desired action.

Object permanence

The understanding that objects continue to exist even when they cannot be directly observed (e.g., that a pen continues to exist even when it is hidden under a piece of paper).

Practice effect

When participants get better at a task over time by "practicing" it through repeated assessments instead of due to actual developmental change (practice effects can be particularly problematic in longitudinal and sequential research designs).

Psychophysiological responses

Recording of biological measures (such as heart rate and hormone levels) and neurological responses (such as brain activity) that may be associated with observable behaviors.

Recall memory

The process of remembering discrete episodes or events from the past, including encoding, consolidation and storage, and retrieval.

Research design

The strategy (or "blueprint") for deciding how to collect and analyze research information.

Research methods

The specific tools and techniques used by researchers to collect information.

Sequential research designs

A research design that includes elements of cross-sectional and longitudinal research designs. Similar to cross-sectional designs, sequential research designs include participants of different ages within one study; similar to longitudinal designs, participants of different ages are followed over time.

Solidity principle

The idea that two solid masses should not be able to move through one another.

Verbal report paradigms

Research methods that require participants to report on their experiences, thoughts, feelings, etc., using language.

Vignette

A short story that presents a situation that participants are asked to respond to.

Violation of expectation paradigm

A research method in which infants are expected to respond in a particular way because one of two conditions violates or goes against what they should expect based on their everyday experiences (e.g., it violates our expectations that Wile E. Coyote runs off a cliff but does not immediately fall to the ground below).

Voluntary responses

Behaviors that a person has control over and completes by choice.
References
Achenbach, T. M., & Rescorla, L. A. (2000). Manual for the ASEBA preschool forms and profiles: An integrated system of multi-informant assessment. Burlington, VT: University of Vermont Department of Psychiatry.
Baillargeon, R. (1987). Object permanence in 3½- and 4½-month-old infants. Developmental Psychology, 23, 655-664. doi: 10.1037/0012-1649.23.5.655
Baillargeon, R., Spelke, E., & Wasserman, S. (1985). Object permanence in five-month-old infants. Cognition, 20, 191-208. doi: 10.1016/0010-0277(85)90008-3
Barr, R., Dowden, A., & Hayne, H. (1996). Developmental changes in deferred imitation by 6- to 24-month-old infants. Infant Behavior and Development, 19, 159-170. doi: 10.1016/s0163-6383(96)90015-6
Bauer, P. J., Wenner, J. A., Dropik, P. L., & Wewerka, S. S. (2000). Parameters of remembering and forgetting in the transition from infancy to early childhood. Monographs of the Society for Research in Child Development, 65, 1-204. doi: 10.1016/j.imlet.2014.04.001
Bauer, P. J., Wiebe, S. A., Carver, L. J., Waters, J. M., & Nelson, C. A. (2003). Developments in long-term explicit memory late in the first year of life: Behavioral and electrophysiological indices. Psychological Science, 14, 629-635. doi: 10.1046/j.0956-7976.2003.psci_1476.x
Bauer, P. J., Wiebe, S. A., Waters, J. M., & Bangston, S. K. (2001). Reexposure breeds recall: Effects of experience on 9-month-olds' ordered recall. Journal of Experimental Child Psychology, 80, 174-200. doi: 10.1006/jecp.2000.2628
Bentin, S., Allison, T., Puce, A., Perez, E., & McCarthy, G. (2010). Electrophysiological studies of face perception in humans. Journal of Cognitive Neuroscience, 8, 551-565. doi: 10.1162/jocn.1996.8.6.551
Carver, L. J., & Bauer, P. J. (1999). When the event is more than the sum of its parts: 9-month-olds' long-term ordered recall. Memory, 7, 147-174. doi: 10.1080/741944070
Cashon, C. H., & Cohen, L. B. (2000). Eight-month-old infants' perception of possible and impossible events. Infancy, 1, 429-446. doi: 10.1016/s0163-6383(98)91561-2
Collie, R., & Hayne, H. (1999). Deferred imitation by 6- and 9-month-old infants: More evidence for declarative memory. Developmental Psychobiology, 35, 83-90. doi: 10.1002/(sici)1098-2302(199909)35:2<83::aid-dev1>3.0.co;2-s
DeBoer, T., Scott, L. S., & Nelson, C. A. (2005). ERPs in developmental populations. In T. C. Handy (Ed.), Event-related potentials: A methods handbook (pp. 263-297). Cambridge, MA: The MIT Press.
Lukowski, A. F., & Milojevich, H. M. (2016). Examining recall memory in infancy and early childhood using the elicited imitation paradigm. Journal of Visualized Experiments, 110, e53347.
Lukowski, A. F., Koss, M., Burden, M. J., Jonides, J., Nelson, C. A., Kaciroti, N., … Lozoff, B. (2010). Iron deficiency in infancy and neurocognitive functioning at 19 years: Evidence of long-term deficits in executive function and recognition memory. Nutritional Neuroscience, 13, 54-70. doi: 10.1179/147683010x12611460763689
Ronald, A., Pennell, C. E., & Whitehouse, A. J. O. (2011). Prenatal maternal stress associated with ADHD and autistic traits in early childhood. Frontiers in Psychology, 1, 1-8. doi: 10.3389/fpsyg.2010.00223
Walrath, R. (2011). Kohlberg's theory of moral development. In Encyclopedia of Child Behavior and Development(pp. 859–860).
Webb, S. J., Dawson, G., Bernier, R., & Panagiotides, H. (2006). ERP evidence of atypical face processing in young children with autism. Journal of Autism and Developmental Disorders, 36, 884-890. doi: 10.1007/s10803-006-0126-x
Wiebe, S. A., Lukowski, A. F., & Bauer, P. J. (2010). Sequence imitation and reaching measures of executive control: A longitudinal examination in the second year of life. Developmental Neuropsychology, 35, 522-538. doi: 10.1080/87565641.2010.494751