7.9: Attention
Last updated
Page ID

11401
\( \newcommand{\vecs}[1]{\overset { \scriptstyle \rightharpoonup} {\mathbf{#1}} } \) \( \newcommand{\vecd}[1]{\overset{-\!-\!\rightharpoonup}{\vphantom{a}\smash {#1}}} \)\(\newcommand{\id}{\mathrm{id}}\) \( \newcommand{\Span}{\mathrm{span}}\) \( \newcommand{\kernel}{\mathrm{null}\,}\) \( \newcommand{\range}{\mathrm{range}\,}\) \( \newcommand{\RealPart}{\mathrm{Re}}\) \( \newcommand{\ImaginaryPart}{\mathrm{Im}}\) \( \newcommand{\Argument}{\mathrm{Arg}}\) \( \newcommand{\norm}[1]{\| #1 \|}\) \( \newcommand{\inner}[2]{\langle #1, #2 \rangle}\) \( \newcommand{\Span}{\mathrm{span}}\) \(\newcommand{\id}{\mathrm{id}}\) \( \newcommand{\Span}{\mathrm{span}}\) \( \newcommand{\kernel}{\mathrm{null}\,}\) \( \newcommand{\range}{\mathrm{range}\,}\) \( \newcommand{\RealPart}{\mathrm{Re}}\) \( \newcommand{\ImaginaryPart}{\mathrm{Im}}\) \( \newcommand{\Argument}{\mathrm{Arg}}\) \( \newcommand{\norm}[1]{\| #1 \|}\) \( \newcommand{\inner}[2]{\langle #1, #2 \rangle}\) \( \newcommand{\Span}{\mathrm{span}}\)\(\newcommand{\AA}{\unicode[.8,0]{x212B}}\)
By Frances Friedrich
Understand why selective attention is important and how it can be studied.
Learn about different models of when and how selection can occur.
Understand how divided attention or multitasking is studied, and implications of multitasking in situations such as distracted driving.
What is Attention?
Everyone knows what attention is. It is the taking possession by the mind, in clear and vivid form, of one out of what seem several simultaneously possible objects or trains of thought. Focalization, concentration of consciousness are of its essence. It implies withdrawal from some things in order to deal effectively with others. (pp. 381–382)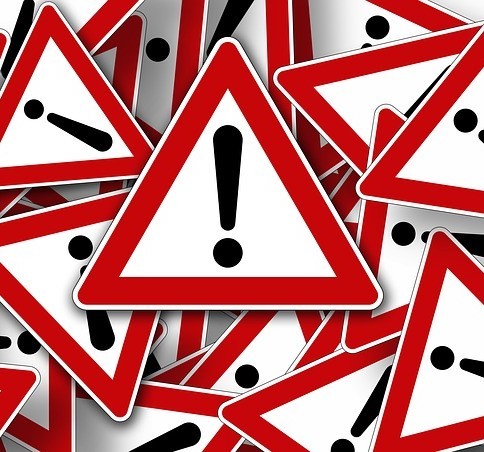 Can we pay attention to several sources of information at once, or do we have a limited capacity for information?
How do we select what to pay attention to?
What happens to information that we try to ignore?
Can we learn to divide attention between multiple tasks?
Selective Attention
The Cocktail Party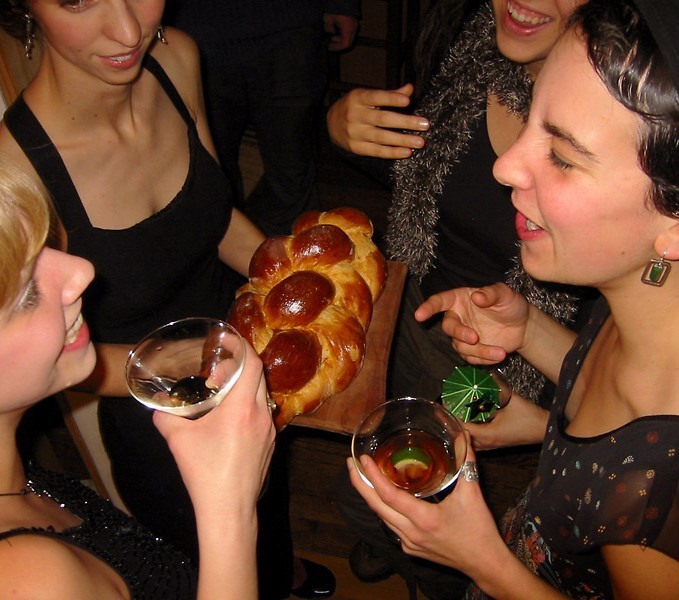 Dichotic Listening Studies
Models of Selective Attention

Treisman's Attenuation Model

Late Selection Models

Multimode Model
Focus Topic 1: Subliminal Perception
Divided Attention and Multitasking
Divided Attention Tasks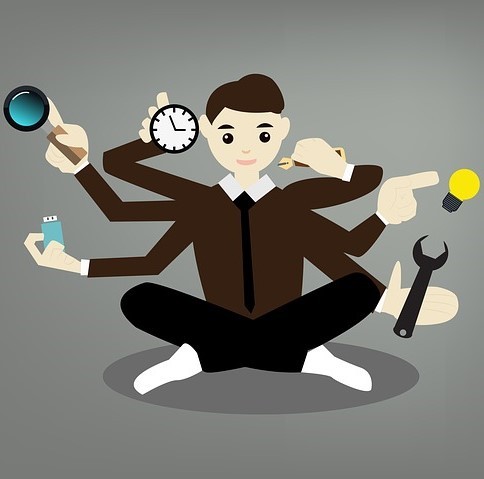 Distracted Driving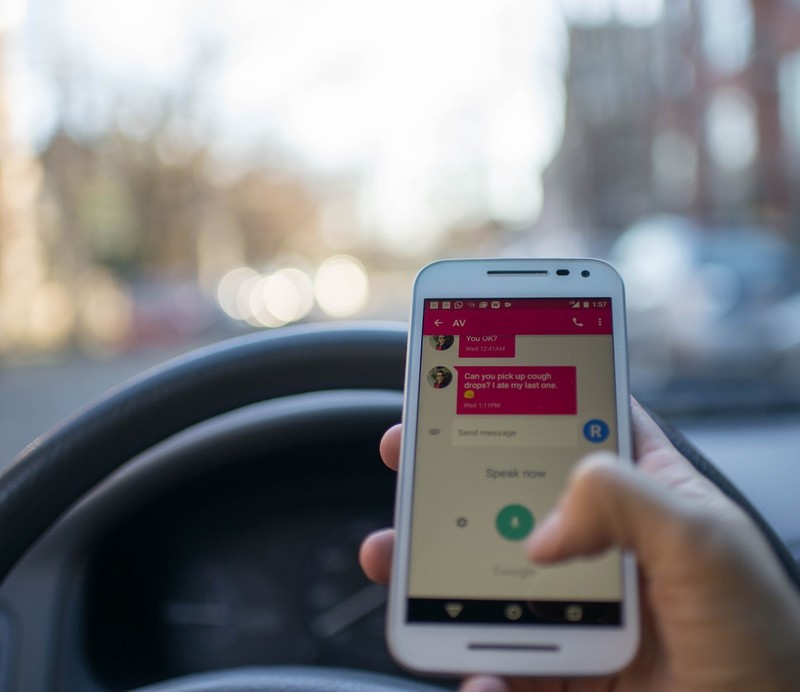 Summary
Outside Resources
Video: Here's a wild example of how much we fail to notice when our attention is captured by one element of a scene.

Video: Try this test to see how well you can focus on a task in the face of a lot of distraction.
Discussion Questions
Discuss the implications of the different models of selective attention for everyday life. For instance, what advantages and disadvantages would be associated with being able to filter out all unwanted information at a very early stage in processing? What are the implications of processing all ignored information fully, even if you aren't consciously aware of that information?
Think of examples of when you feel you can successfully multitask and when you can't. Discuss what aspects of the tasks or the situation seem to influence divided attention performance. How accurate do you think you are in judging your own multitasking ability?
What are the public policy implications of current evidence of inattentional blindness as a result of distracted driving? Should this evidence influence traffic safety laws? What additional studies of distracted driving would you propose?
Vocabulary
Dichotic listening

An experimental task in which two messages are presented to different ears.

Divided attention

The ability to flexibly allocate attentional resources between two or more concurrent tasks.

Inattentional blindness

The failure to notice a fully visible object when attention is devoted to something else.

Limited capacity

The notion that humans have limited mental resources that can be used at a given time.

Selective attention

The ability to select certain stimuli in the environment to process, while ignoring distracting information.

Shadowing

A task in which the individual is asked to repeat an auditory message as it is presented.

Subliminal perception

The ability to process information for meaning when the individual is not consciously aware of that information.
References
Bargh, J., & Morsella, E. (2008). The unconscious mind. Perspectives on Psychological Science, 3(1), 73–79.
Beilock, S. L., & Carr, T. H. (2001). On the fragility of skilled performance: What governs choking under pressure? Journal of Experimental Psychology: General, 130, 701–725.
Broadbent, D. A. (1958). Perception and communication. London, England: Pergamon Press.
Cheesman, J., & Merikle, P. (1986). Distinguishing conscious from unconscious perceptual processes. Canadian Journal of Psychology, 40, 343–367.
Cheesman, J., & Merikle, P. (1984). Priming with and without awareness. Perception and Psychophysics, 36, 387–395.
Cherry, E. C. (1953). Experiments on the recognition of speech with one and two ears. Journal of the Acoustical Society of America, 25, 975–979.
Deutsch, J. A., & Deutsch, D. (1963). Attention: some theoretical considerations. Psychological Review, 70, 80–90.
Greenwald, A. G. (1992). New Look 3: Unconscious cognition reclaimed. American Psychologist, 47, 766–779.
Hirst, W. C., Neisser, U., & Spelke, E. S. (1978). Divided attention. Human Nature, 1, 54–61.
James, W. (1983). The principles of psychology. Cambridge, MA: Harvard University Press. (Original work published 1890)
Johnston, W. A., & Heinz, S. P. (1978). Flexibility and capacity demands of attention. Journal of Experimental Psychology: General, 107, 420–435.
Merikle, P. (2000). Subliminal perception. In A. E. Kazdin (Ed.), Encyclopedia of psychology (Vol. 7, pp. 497–499). New York, NY: Oxford University Press.
Monsell, S. (2003). Task switching. Trends in Cognitive Science, 7(3), 134–140.
Moray, N. (1959). Attention in dichotic listening: Affective cues and the influence of instructions. Quarterly Journal of Experimental Psychology, 11, 56–60.
Neisser, U. (1979). The control of information pickup in selective looking. In A. D. Pick (Ed.), Perception and its development: A tribute to Eleanor J. Gibson (pp. 201–219). Hillsdale, NJ: Lawrence Erlbaum Associates.
Simons, D. J., & Chabris, C. F. (1999). Gorillas in our midst: Sustained inattentional blindness for dynamic events. Perception, 28, 1059–1074.
Spelke, E. S., Hirst, W. C., & Neisser, U. (1976). Skills of divided attention. Cognition, 4, 215–250.
Strayer, D. L., & Drews, F. A. (2007). Cell-phone induced inattention blindness. Current Directions in Psychological Science, 16, 128–131.
Strayer, D. L., & Johnston, W. A. (2001). Driven to distraction: Dual-task studies of simulated driving and conversing on a cellular telephone. Psychological Science, 12, 462–466.
Strayer, D. L., Watson, J. M., & Drews, F. A. (2011) Cognitive distraction while multitasking in the automobile. In Brian Ross (Ed.), The Psychology of Learning and Motivation (Vol. 54, pp. 29–58). Burlington, VT: Academic Press.
Treisman, A. (1960). Contextual cues in selective listening. Quarterly Journal of Experimental Psychology, 12, 242–248.
Watson, J. M., & Strayer, D. L. (2010). Supertaskers: Profiles in extraordinary multitasking ability. Psychonomic Bulletin & Review, 17, 479–485.