8.3: Taste and Smell
Last updated
Page ID

10643
\( \newcommand{\vecs}[1]{\overset { \scriptstyle \rightharpoonup} {\mathbf{#1}} } \) \( \newcommand{\vecd}[1]{\overset{-\!-\!\rightharpoonup}{\vphantom{a}\smash {#1}}} \)\(\newcommand{\id}{\mathrm{id}}\) \( \newcommand{\Span}{\mathrm{span}}\) \( \newcommand{\kernel}{\mathrm{null}\,}\) \( \newcommand{\range}{\mathrm{range}\,}\) \( \newcommand{\RealPart}{\mathrm{Re}}\) \( \newcommand{\ImaginaryPart}{\mathrm{Im}}\) \( \newcommand{\Argument}{\mathrm{Arg}}\) \( \newcommand{\norm}[1]{\| #1 \|}\) \( \newcommand{\inner}[2]{\langle #1, #2 \rangle}\) \( \newcommand{\Span}{\mathrm{span}}\) \(\newcommand{\id}{\mathrm{id}}\) \( \newcommand{\Span}{\mathrm{span}}\) \( \newcommand{\kernel}{\mathrm{null}\,}\) \( \newcommand{\range}{\mathrm{range}\,}\) \( \newcommand{\RealPart}{\mathrm{Re}}\) \( \newcommand{\ImaginaryPart}{\mathrm{Im}}\) \( \newcommand{\Argument}{\mathrm{Arg}}\) \( \newcommand{\norm}[1]{\| #1 \|}\) \( \newcommand{\inner}[2]{\langle #1, #2 \rangle}\) \( \newcommand{\Span}{\mathrm{span}}\)\(\newcommand{\AA}{\unicode[.8,0]{x212B}}\)
By Linda Bartoshuk and Derek Snyder
Explain the salient properties of taste and smell that help solve the omnivore's dilemma.
Distinguish between the way pleasure/displeasure is produced by smells and tastes.
Explain how taste damage can have extensive unexpected consequences.
The Omnivore's Dilemma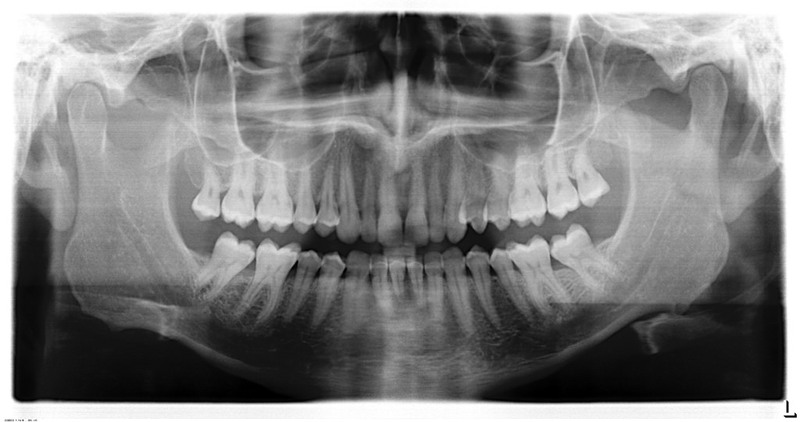 Taste and Smell Anatomy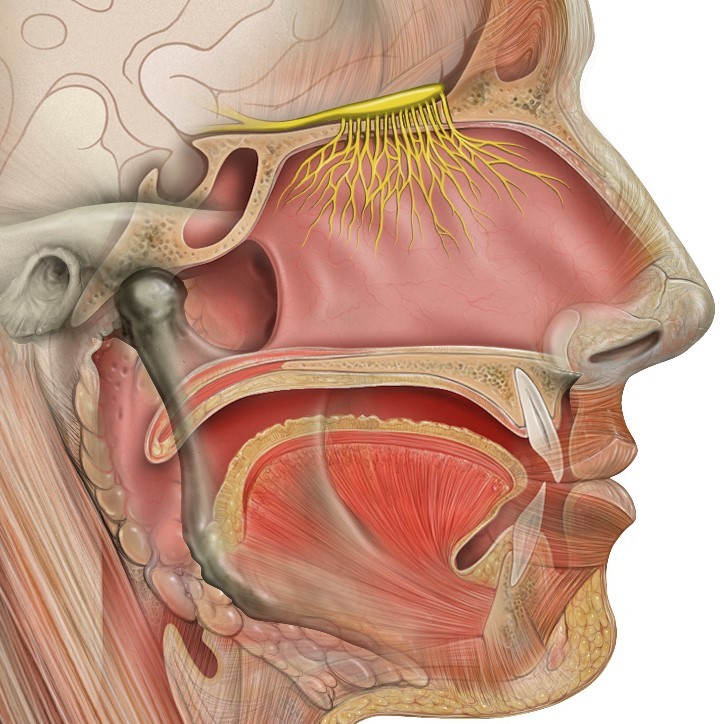 Solving the omnivore's dilemma: Taste affect is hard-wired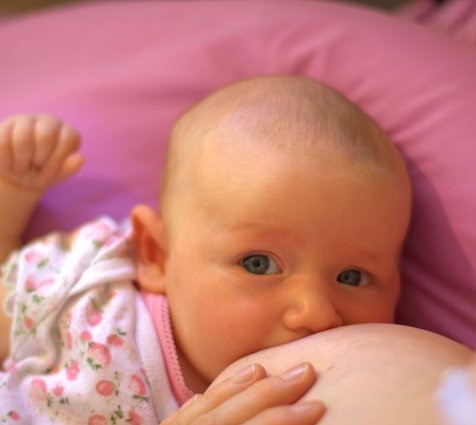 Another contribution to the omnivore's dilemma: Olfactory affect is learned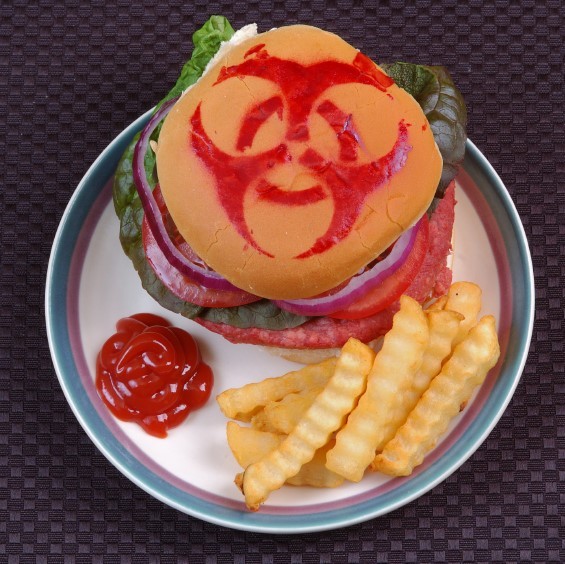 Central interactions: Key to understanding taste damage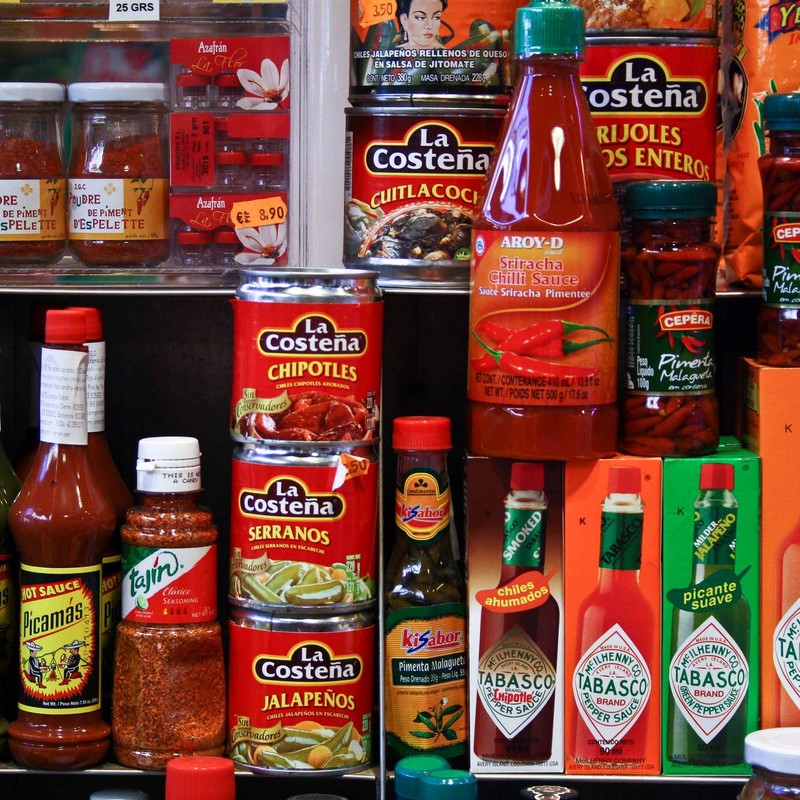 Taste damage and weight gain
Outside Resources
Video: Inside the Psychologists Studio with Linda Bartoshuk

Video: Linda Bartoshuk at Nobel Conference 46

Video: Test your tongue: the science of taste
Discussion Questions
In this module, we have defined "basic tastes" in terms of whether or not a sensation produces hard-wired affect. Can you think of any other definitions of basic tastes?
Do you think omnivores, herbivores, or carnivores have a better chance at survival?
Olfaction is mediated by one cranial nerve. Taste is mediated by three cranial nerves. Why do you think evolution gave more nerves to taste than to smell? What are the consequences of this?
Vocabulary
Conditioned aversions and preferences

Likes and dislikes developed through associations with pleasurable or unpleasurable sensations.

Gustation

The action of tasting; the ability to taste.

Olfaction

The sense of smell; the action of smelling; the ability to smell.

Omnivore

A person or animal that is able to survive by eating a wide range of foods from plant or animal origin.

Orthonasal olfaction

Perceiving scents/smells introduced via the nostrils.

Retronasal olfaction

Perceiving scents/smells introduced via the mouth/palate.
References
Bartoshuk, L. M., & Wolfe, J. M. (1990). Conditioned taste aversions in humans: Are they olfactory aversions? (abstract). Chemical Senses, 15, 551.
Bartoshuk, L. M., Snyder, D. J., Grushka, M., Berger, A. M., Duffy, V. B,, & Kveton, J. F. (2005). Taste damage: previously unsuspected consequences. Chemical Senses, 30(Suppl. 1), i218–i219
Brillat-Savarin, J. A. (1825). The physiology of taste (M.F.K. Fisher, Trans., 1971). New York, NY: Alfred A. Knopf.
Chaudhari, N., & Roper, S. D. (2010). The cell biology of taste. Journal of Cell Biology, 190, 285–296.
Doty, R. L. (2010). The great pheromone myth. Baltimore, MD: Johns Hopkins University Press.
Liem, D. G., & Mennella, J. A. (2003). Heightened sour preferences during childhood. Chemical Senses, 28(2), 173–180.
Meyerhof, W., Batram, C., Kuhn, C., Brockhoff, A., Chudoba, E., Bufe, B., . . . Behrens, M. (2010). The molecular receptive ranges of human TAS2R bitter taste receptors. Chemical Senses, 35, 157–170.
Pedersen, P.E., Williams, C.L., & Blass, E.M. (1982). Activation and odor conditioning of suckling behavior in 3-day-old albino rats. Journal of Experimental Psychology: Animal Behavior Processes, 8(4), 329–341.
Pollan, M. (2006). The omnivore's dilemma. New York, NY: Penguin Books.
Rozin, E., & Rozin, P. (1981). Culinary themes and variations. Natural History, 90, 6–14.
Rozin, P., & Vollmecke, T.A. (1986). Food likes and dislikes. Annual Review of Nutrition, 6, 433-456.
Shepherd, G. M. (2005). Outline of a theory of olfactory processing and its relevance to humans. Chemical Senses, 30(Suppl 1), i3-i5.
Swithers, S. E., & Davidson, T. L. (2008). A role for sweet taste: Calorie predictive relations in energy regulation by rats. Behavioral Neuroscience, 122(1), 161-173.