1.1: An Introduction to the Science of Social Psychology
Last updated
Page ID

11927
\( \newcommand{\vecs}[1]{\overset { \scriptstyle \rightharpoonup} {\mathbf{#1}} } \) \( \newcommand{\vecd}[1]{\overset{-\!-\!\rightharpoonup}{\vphantom{a}\smash {#1}}} \)\(\newcommand{\id}{\mathrm{id}}\) \( \newcommand{\Span}{\mathrm{span}}\) \( \newcommand{\kernel}{\mathrm{null}\,}\) \( \newcommand{\range}{\mathrm{range}\,}\) \( \newcommand{\RealPart}{\mathrm{Re}}\) \( \newcommand{\ImaginaryPart}{\mathrm{Im}}\) \( \newcommand{\Argument}{\mathrm{Arg}}\) \( \newcommand{\norm}[1]{\| #1 \|}\) \( \newcommand{\inner}[2]{\langle #1, #2 \rangle}\) \( \newcommand{\Span}{\mathrm{span}}\) \(\newcommand{\id}{\mathrm{id}}\) \( \newcommand{\Span}{\mathrm{span}}\) \( \newcommand{\kernel}{\mathrm{null}\,}\) \( \newcommand{\range}{\mathrm{range}\,}\) \( \newcommand{\RealPart}{\mathrm{Re}}\) \( \newcommand{\ImaginaryPart}{\mathrm{Im}}\) \( \newcommand{\Argument}{\mathrm{Arg}}\) \( \newcommand{\norm}[1]{\| #1 \|}\) \( \newcommand{\inner}[2]{\langle #1, #2 \rangle}\) \( \newcommand{\Span}{\mathrm{span}}\)\(\newcommand{\AA}{\unicode[.8,0]{x212B}}\)
By Robert Biswas-Diener

Portland State University

The science of social psychology investigates the ways other people affect our thoughts, feelings, and behaviors. It is an exciting field of study because it is so familiar and relevant to our day-to-day lives. Social psychologists study a wide range of topics that can roughly be grouped into 5 categories: attraction, attitudes, peace & conflict, social influence, and social cognition.

learning Objectives
Define social psychology and understand how it is different from other areas of psychology.
Understand "levels of analysis" and why this concept is important to science.
List at least three major areas of study in social psychology.
Define the "need to belong".
Introduction
We live in a world where, increasingly, people of all backgrounds have smart phones. In economically developing societies, cellular towers are often less expensive to install than traditional landlines. In many households in industrialized societies, each person has his or her own mobile phone instead of using a shared home phone. As this technology becomes increasingly common, curious researchers have wondered what effect phones might have on relationships. Do you believe that smart phones help foster closer relationships? Or do you believe that smart phones can hinder connections? In a series of studies, researchers have discovered that the mere presence of a mobile phone lying on a table can interfere with relationships. In studies of conversations between both strangers and close friends—conversations occurring in research laboratories and in coffee shops—mobile phones appeared to distract people from connecting with one another. The participants in these studies reported lower conversation quality, lower trust, and lower levels of empathy for the other person (Przybylski & Weinstein, 2013). This is not to discount the usefulness of mobile phones, of course. It is merely a reminder that they are better used in some situations than they are in others. It is also a real-world example of how social psychology can help produce insights about the ways we understand and interact with one another.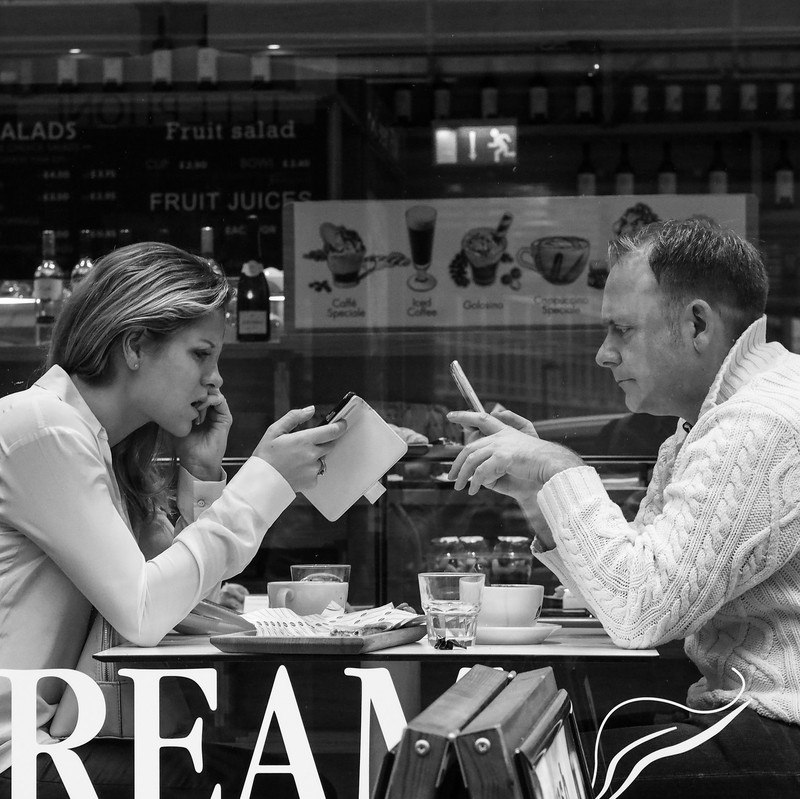 Social psychology is the branch of psychological science mainly concerned with understanding how the presence of others affects our thoughts, feelings, and behaviors. Just as clinical psychology focuses on mental disorders and their treatment, and developmental psychology investigates the way people change across their lifespan, social psychology has its own focus. As the name suggests, this science is all about investigating the ways groups function, the costs and benefits of social status, the influences of culture, and all the other psychological processes involving two or more people.
Social psychology is such an exciting science precisely because it tackles issues that are so familiar and so relevant to our everyday life. Humans are "social animals." Like bees and deer, we live together in groups. Unlike those animals, however, people are unique, in that we care a great deal about our relationships. In fact, a classic study of life stress found that the most stressful events in a person's life—the death of a spouse, divorce, and going to jail—are so painful because they entail the loss of relationships (Holmes & Rahe, 1967). We spend a huge amount of time thinking about and interacting with other people, and researchers are interested in understanding these thoughts and actions. Giving up a seat on the bus for another person is an example of social psychology. So is disliking a person because he is wearing a shirt with the logo of a rival sports team. Flirting, conforming, arguing, trusting, competing—these are all examples of topics that interest social psychology researchers.
At times, science can seem abstract and far removed from the concerns of daily life. When neuroscientists discuss the workings of the anterior cingulate cortex, for example, it might sound important. But the specific parts of the brain and their functions do not always seem directly connected to the stuff you care about: parking tickets, holding hands, or getting a job. Social psychology feels so close to home because it often deals with universal psychological processes to which people can easily relate. For example, people have a powerful need to belong(Baumeister & Leary, 1995). It doesn't matter if a person is from Israel, Mexico, or the Philippines; we all have a strong need to make friends, start families, and spend time together. We fulfill this need by doing things such as joining teams and clubs, wearing clothing that represents "our group," and identifying ourselves based on national or religious affiliation. It feels good to belong to a group. Research supports this idea. In a study of the most and least happy people, the differentiating factor was not gender, income, or religion; it was having high-quality relationships (Diener & Seligman, 2002). Even introverts report being happier when they are in social situations (Pavot, Diener & Fujita, 1990). Further evidence can be found by looking at the negative psychological experiences of people who do not feel they belong. People who feel lonely or isolated are more vulnerable to depression and problems with physical health (Cacioppo, & Patrick, 2008).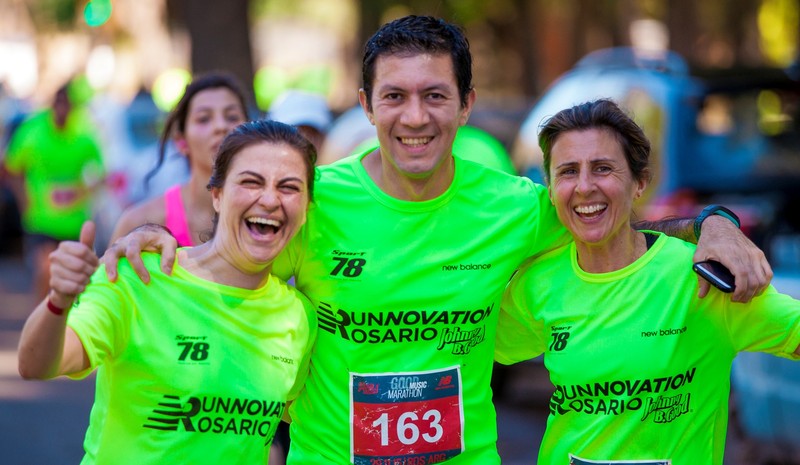 Social Psychology is a Science
The need to belong is also a useful example of the ways the various aspects of psychology fit together. Psychology is a science that can be sub-divided into specialties such as "abnormal psychology" (the study of mental illness) or "developmental psychology" (the study of how people develop across the life span). In daily life, however, we don't stop and examine our thoughts or behaviors as being distinctly social versus developmental versus personality-based versus clinical. In daily life, these all blend together. For example, the need to belong is rooted in developmental psychology. Developmental psychologists have long paid attention to the importance of attaching to a caregiver, feeling safe and supported during childhood, and the tendency to conform to peer pressure during adolescence. Similarly, clinical psychologists—those who research mental disorders-- have pointed to people feeling a lack of belonging to help explain loneliness, depression, and other psychological pains. In practice, psychologists separate concepts into categories such as "clinical," "developmental," and "social" only out of scientific necessity. It is easier to simplify thoughts, feelings, and behaviors in order to study them. Each psychological sub-discipline has its own unique approaches to research. You may have noticed that this is almost always how psychology is taught, as well. You take a course in personality, another in human sexuality, and a third in gender studies, as if these topics are unrelated. In day-to-day life, however, these distinctions do not actually exist, and there is heavy overlap between the various areas of psychology.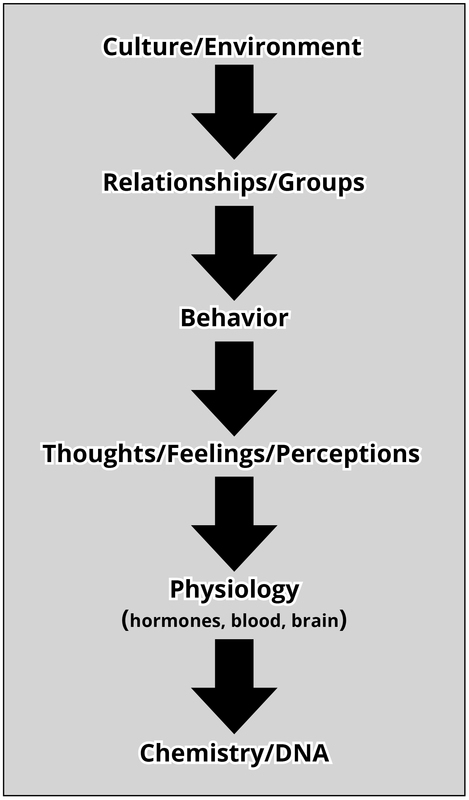 In psychology, there are varying levels of analysis. Figure 11.1.1 summarizes the different levels at which scientists might understand a single event. Take the example of a toddler watching her mother make a phone call: the toddler is curious, and is using observational learning to teach herself about this machine called a telephone. At the most specific levels of analysis, we might understand that various neurochemical processes are occurring in the toddler's brain. We might be able to use imaging techniques to see that the cerebellum, among other parts of the brain, is activated with electrical energy. If we could "pull back" our scientific lens, we might also be able to gain insight into the toddler's own experience of the phone call. She might be confused, interested, or jealous. Moving up to the next level of analysis, we might notice a change in the toddler's behavior: during the call she furrows her brow, squints her eyes, and stares at her mother and the phone. She might even reach out and grab at the phone. At still another level of analysis, we could see the ways that her relationships enter into the equation. We might observe, for instance, that the toddler frowns and grabs at the phone when her mother uses it, but plays happily and ignores it when her stepbrother makes a call. All of these chemical, emotional, behavioral, and social processes occur simultaneously. None of them is the objective truth. Instead, each offers clues into better understanding what, psychologically speaking, is happening.
Social psychologists attend to all levels of analysis but—historically—this branch of psychology has emphasized the higher levels of analysis. Researchers in this field are drawn to questions related to relationships, groups, and culture. This means that they frame their research hypotheses in these terms. Imagine for a moment that you are a social researcher. In your daily life, you notice that older men on average seem to talk about their feelings less than do younger men. You might want to explore your hypothesis by recording natural conversations between males of different ages. This would allow you to see if there was evidence supporting your original observation. It would also allow you to begin to sift through all the factors that might influence this phenomenon: What happens when an older man talks to a younger man? What happens when an older man talks to a stranger versus his best friend? What happens when two highly educated men interact versus two working class men? Exploring each of these questions focuses on interactions, behavior, and culture rather than on perceptions, hormones, or DNA.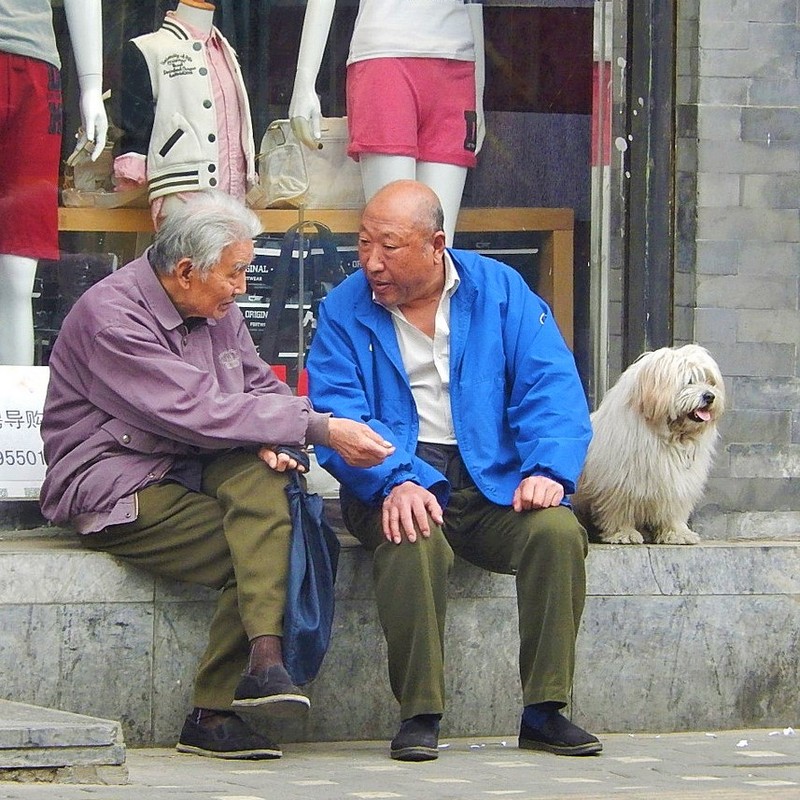 In part, this focus on complex relationships and interactions is one of the things that makes research in social psychology so difficult. High quality research often involves the ability to control the environment, as in the case of laboratory experiments. The research laboratory, however, is artificial, and what happens there may not translate to the more natural circumstances of life. This is why social psychologists have developed their own set of unique methods for studying attitudes and social behavior. For example, they use naturalistic observation to see how people behave when they don't know they are being watched. Whereas people in the laboratory might report that they personally hold no racist views or opinions (biases most people wouldn't readily admit to), if you were to observe how close they sat next to people of other ethnicities while riding the bus, you might discover a behavioral clue to their actual attitudes and preferences.
What is Included in Social Psychology?
Social psychology is the study of group processes: how we behave in groups, and how we feel and think about one another. While it is difficult to summarize the many areas of social psychology research, it can be helpful to lump them into major categories as a starting point to wrap our minds around. There is, in reality, no specific number of definitive categories, but for the purpose of illustration, let's use five. Most social psychology research topics fall into one (but sometimes more) of each of these areas:
Conclusion
People are more connected to one another today than at any time in history. For the first time, it is easy to have thousands of acquaintances on social media. It is easier than ever before to travel and meet people from different cultures. Businesses, schools, religious groups, political parties, and governments interact more than they ever have. For the first time, people in greater numbers live clustered in cities than live spread out across rural settings. These changes have psychological consequences. Over the last hundred years, we have seen dramatic shifts in political engagement, ethnic relations, and even the very definition of family itself.
Social psychologists are scientists who are interested in understanding the ways we relate to one another, and the impact these relationships have on us, individually and collectively. Not only can social psychology research lead to a better understanding of personal relationships, but it can lead to practical solutions for many social ills. Lawmakers, teachers and parents, therapists, and policy makers can all use this science to help develop societies with less conflict and more social support.
Outside Resources
Web: A collection of links on the topic of peace psychology

Web: A great resource for all things social psychology, all in one place - Social Psychology Network

Web: A list of profiles of major historical figures in social psychology

Web: A review of the history of social psychology as well as the topics of interest in the field

Web: A succinct review of major historical figures in social psychology

Web: An article on the definition and areas of influence of peace psychology

Web: Article describing another way of conceptualizing levels of analysis in social psychology

Web: Extended list of major historical figures in social psychology

Web: History and principles of social psychology

Web: Links to sources on history of social psychology as well as major historical figures

Web: The Society for the Study of Peace, Conflict and Violence
Discussion Questions
List the types of relationships you have. How do these people affect your behavior? Are there actions you perform or things you do that you might not otherwise if it weren't for them?
When you think about where each person in your psychology class sits, what influences the seat he or she chooses to use? Is it just a matter of personal preference or are there other influences at work?
Do you ever try to persuade friends or family members to do something? How do you try to persuade them? How do they try to persuade you? Give specific examples.
If you were a social psychologist, what would you want to research? Why? How would you go about it?
Vocabulary
Attitude

A way of thinking or feeling about a target that is often reflected in a person's behavior. Examples of attitude targets are individuals, concepts, and groups.

Attraction

The psychological process of being sexually interested in another person. This can include, for example, physical attraction, first impressions, and dating rituals.

Blind to the research hypothesis

When participants in research are not aware of what is being studied.

Conformity

Changing one's attitude or behavior to match a perceived social norm.

Culture of honor

A culture in which personal or family reputation is especially important.

Discrimination

Discrimination is behavior that advantages or disadvantages people merely based on their group membership.

Fundamental attribution error

The tendency to emphasize another person's personality traits when describing that person's motives and behaviors and overlooking the influence of situational factors.

Hypothesis

A possible explanation that can be tested through research.

Levels of analysis

Complementary views for analyzing and understanding a phenomenon.

Need to belong

A strong natural impulse in humans to form social connections and to be accepted by others.

Obedience

Responding to an order or command from a person in a position of authority.

Observational learning

Learning by observing the behavior of others.

Prejudice

An evaluation or emotion toward people based merely on their group membership.

Reciprocity

The act of exchanging goods or services. By giving a person a gift, the principle of reciprocity can be used to influence others; they then feel obligated to give back.

Research confederate

A person working with a researcher, posing as a research participant or as a bystander.

Research participant

A person being studied as part of a research program.

Social attribution

The way a person explains the motives or behaviors of others.

Social cognition

The way people process and apply information about others.

Social influence

When one person causes a change in attitude or behavior in another person, whether intentionally or unintentionally.

Social psychology

The branch of psychological science that is mainly concerned with understanding how the presence of others affects our thoughts, feelings, and behaviors.

Stereotyping

A mental process of using information shortcuts about a group to effectively navigate social situations or make decisions.

Stigmatized group

A group that suffers from social disapproval based on some characteristic that sets them apart from the majority.
References
Batson, C. D., Polycarpou, M. P., Harmon-Jones, E., Imhoff, H. J., Mitchener, E. C., Bednar, L. L., ... & Highberger, L. (1997). Empathy and attitudes: Can feeling for a member of a stigmatized group improve feelings toward the group?. Journal of Personality and Social Psychology, 72(1), 105-118.
Baumeister, R. F., & Leary, M. R. (1995). The need to belong: desire for interpersonal attachments as a fundamental human motivation. Psychological Bulletin, 117(3), 497-529.
Cacioppo, J. T., & Patrick, W. (2008). Loneliness: Human nature and the need for social connection. New York, NY: WW Norton & Company.
Cohen, D., Nisbett, R. E., Bowdle, B. F., & Schwarz, N. (1996). Insult, aggression, and the southern culture of honor: An" experimental ethnography." Journal of Personality and Social Psychology, 70(5), 945-960.
Diener, E., & Seligman, M. E. (2002). Very happy people. Psychological Science, 13(1), 81-84.
Holmes T. H. & Rahe R.H. (1967). The social readjustment rating scale. Journal of Psychosomatic Research, 11(2): 213–218.
Pavot, W., Diener, E., & Fujita, F. (1990). Extraversion and happiness. Personality and Individual Differences, 11, 1299-1306.
Przybylski, A. K., & Weinstein, N. (2013). Can you connect with me now? How the presence of mobile communication technology influences face-to-face conversation quality. Journal of Social and Personal Relationships, 30(3), 1-10.
Strohmetz, D. B., Rind, B., Fisher, R., & Lynn, M. (2002). Sweetening the till: The use of candy to increase restaurant tipping. Journal of Applied Social Psychology, 32(2), 300-309.
Wirtz, D., Biswas-Diener, R., Diener, E., & Drogos, K.L. (2011). The friendship effect in judgments of physical attractiveness. In J. C. Toller (Ed.), Friendships: Types, cultural, psychological and social aspects (pp. 145-162). Hauppage, NY: Nova.