1.2: Research Methods in Social Psychology
Last updated
Page ID

11928
\( \newcommand{\vecs}[1]{\overset { \scriptstyle \rightharpoonup} {\mathbf{#1}} } \) \( \newcommand{\vecd}[1]{\overset{-\!-\!\rightharpoonup}{\vphantom{a}\smash {#1}}} \)\(\newcommand{\id}{\mathrm{id}}\) \( \newcommand{\Span}{\mathrm{span}}\) \( \newcommand{\kernel}{\mathrm{null}\,}\) \( \newcommand{\range}{\mathrm{range}\,}\) \( \newcommand{\RealPart}{\mathrm{Re}}\) \( \newcommand{\ImaginaryPart}{\mathrm{Im}}\) \( \newcommand{\Argument}{\mathrm{Arg}}\) \( \newcommand{\norm}[1]{\| #1 \|}\) \( \newcommand{\inner}[2]{\langle #1, #2 \rangle}\) \( \newcommand{\Span}{\mathrm{span}}\) \(\newcommand{\id}{\mathrm{id}}\) \( \newcommand{\Span}{\mathrm{span}}\) \( \newcommand{\kernel}{\mathrm{null}\,}\) \( \newcommand{\range}{\mathrm{range}\,}\) \( \newcommand{\RealPart}{\mathrm{Re}}\) \( \newcommand{\ImaginaryPart}{\mathrm{Im}}\) \( \newcommand{\Argument}{\mathrm{Arg}}\) \( \newcommand{\norm}[1]{\| #1 \|}\) \( \newcommand{\inner}[2]{\langle #1, #2 \rangle}\) \( \newcommand{\Span}{\mathrm{span}}\)\(\newcommand{\AA}{\unicode[.8,0]{x212B}}\)
By Rajiv Jhangiani
Describe the key features of basic and complex experimental designs.
Describe the key features of field experiments, naturalistic observation, and experience sampling techniques.
Describe survey research and explain the importance of obtaining a representative sample.
Describe the implicit association test and the use of priming.
Describe use of archival research techniques.
Explain five principles of ethical research that most concern social psychologists.
Introduction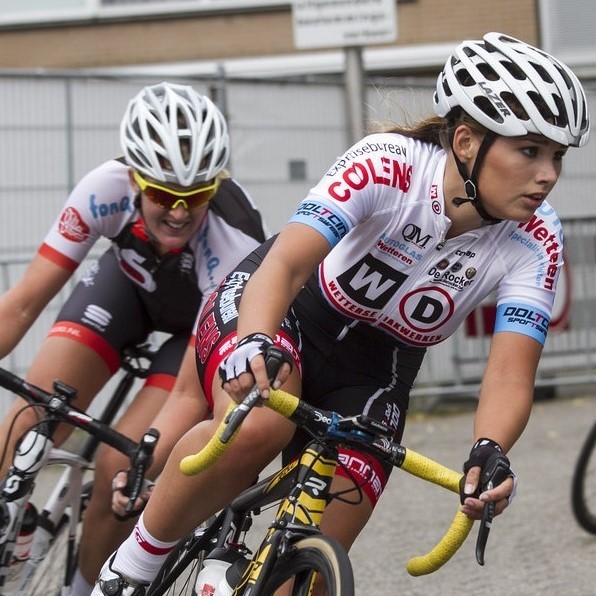 Research Methods in Social Psychology
Laboratory Research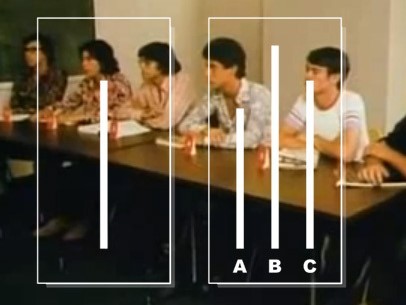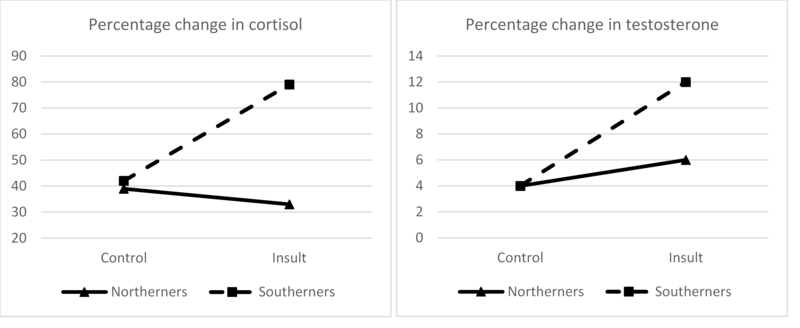 Field Research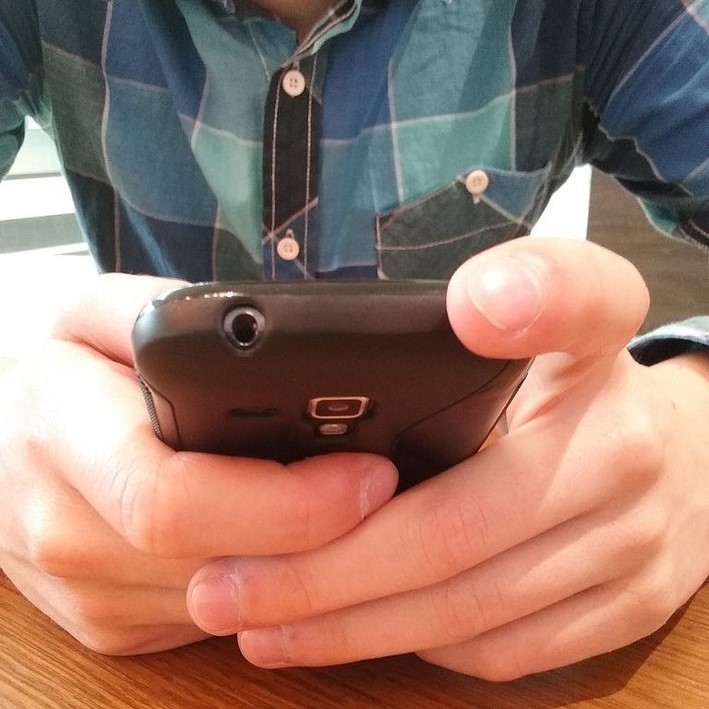 Survey Research
Subtle/Nonconscious Research Methods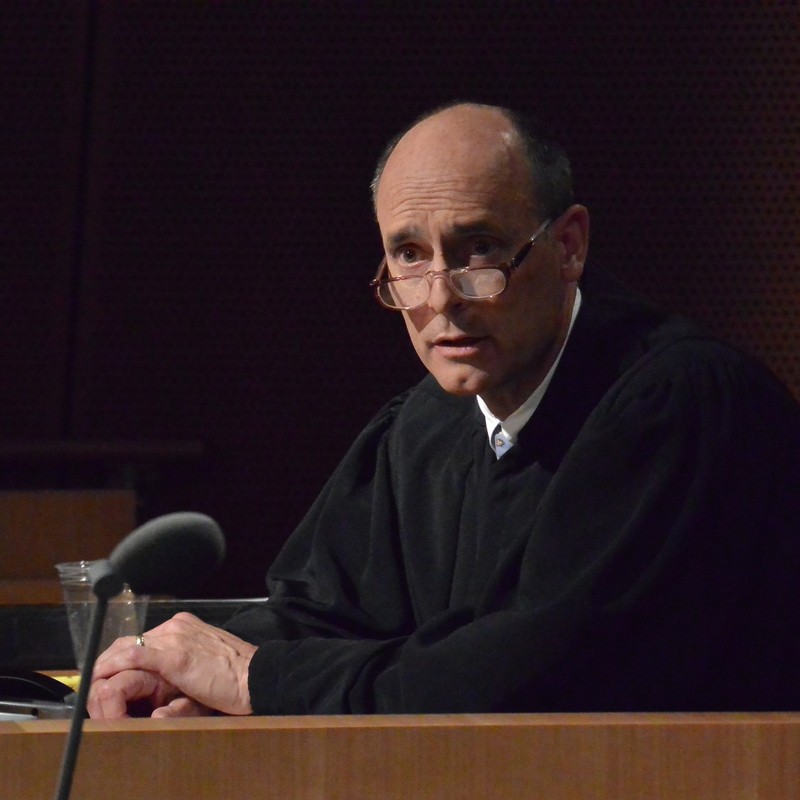 Archival Research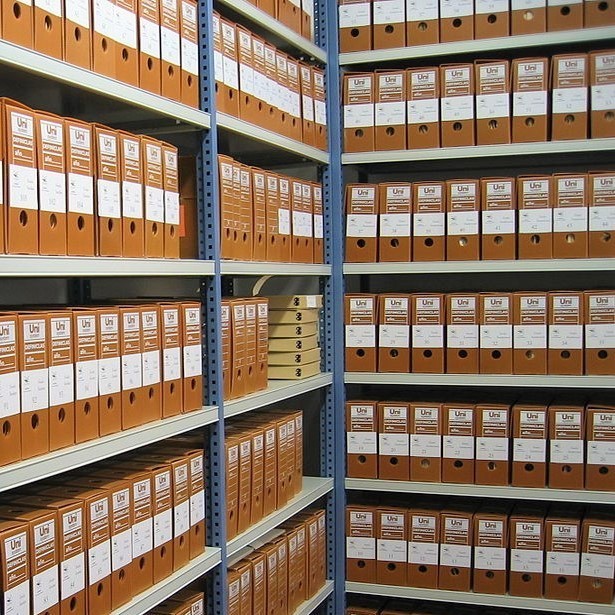 Research Issues in Social Psychology
The Question of Representativeness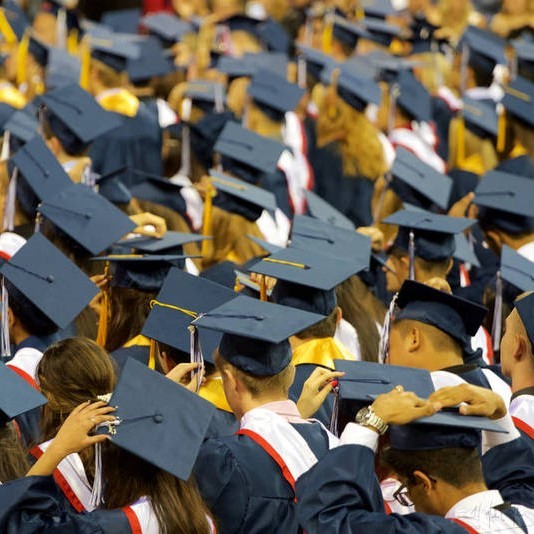 Ethics in Social Psychological Research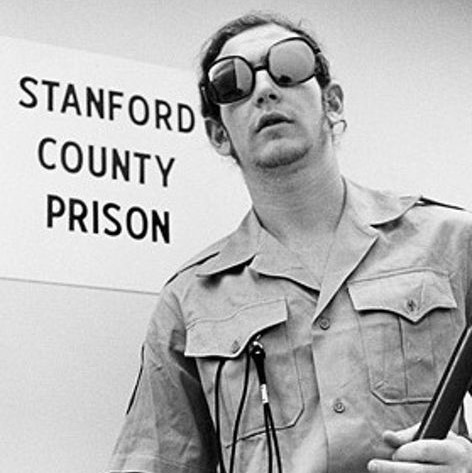 Informed consent: In general, people should know when they are involved in research, and understand what will happen to them during the study (at least in general terms that do not give away the hypothesis). They are then given the choice to participate, along with the freedom to withdraw from the study at any time. This is precisely why the Facebook emotional contagion study discussed earlier is considered ethically questionable. Still, it's important to note that certain kinds of methods—such as naturalistic observation in public spaces, or archival research based on public records—do not require obtaining informed consent.
Privacy: Although it is permissible to observe people's actions in public—even without them knowing—researchers cannot violate their privacy by observing them in restrooms or other private spaces without their knowledge and consent. Researchers also may not identify individual participants in their research reports (we typically report only group means and other statistics). With online data collection becoming increasingly popular, researchers also have to be mindful that they follow local data privacy laws, collect only the data that they really need (e.g., avoiding including unnecessary questions in surveys), strictly restrict access to the raw data, and have a plan in place to securely destroy the data after it is no longer needed.
Risks and Benefits: People who participate in psychological studies should be exposed to risk only if they fully understand the risks and only if the likely benefits clearly outweigh those risks. The Stanford prison study is a notorious example of a failure to meet this obligation. It was planned to run for two weeks but had to be shut down after only six days because of the abuse suffered by the "prison inmates." But even less extreme cases, such as researchers wishing to investigate implicit prejudice using the IAT, need to be considerate of the consequences of providing feedback to participants about their nonconscious biases. Similarly, any manipulations that could potentially provoke serious emotional reactions (e.g., the culture of honor study described above) or relatively permanent changes in people's beliefs or behaviors (e.g., attitudes towards recycling) need to be carefully reviewed by the IRB.
Deception: Social psychologists sometimes need to deceive participants (e.g., using a cover story) to avoid demand characteristics by hiding the true nature of the study. This is typically done to prevent participants from modifying their behavior in unnatural ways, especially in laboratory or field experiments. For example, when Milgram recruited participants for his experiments on obedience to authority, he described it as being a study of the effects of punishment on memory! Deception is typically only permitted (a) when the benefits of the study outweigh the risks, (b) participants are not reasonably expected to be harmed, (c) the research question cannot be answered without the use of deception, and (d) participants are informed about the deception as soon as possible, usually through debriefing.
Debriefing: This is the process of informing research participants as soon as possible of the purpose of the study, revealing any deceptions, and correcting any misconceptions they might have as a result of participating. Debriefing also involves minimizing harm that might have occurred. For example, an experiment examining the effects of sad moods on charitable behavior might involve inducing a sad mood in participants by having them think sad thoughts, watch a sad video, or listen to sad music. Debriefing would therefore be the time to return participants' moods to normal by having them think happy thoughts, watch a happy video, or listen to happy music.
Conclusion
Outside Resources
Article: Do research ethics need updating for the digital age? Questions raised by the Facebook emotional contagion study.

Article: Psychology is WEIRD. A commentary on non-representative samples in Psychology.

Web: Linguistic Inquiry and Word Count. Paste in text from a speech, article, or other archive to analyze its linguistic structure.

www.liwc.net/tryonline.php

Web: Project Implicit. Take a demonstration implicit association test

Web: Research Randomizer. An interactive tool for random sampling and random assignment.
Discussion Questions
What are some pros and cons of experimental research, field research, and archival research?
How would you feel if you learned that you had been a participant in a naturalistic observation study (without explicitly providing your consent)? How would you feel if you learned during a debriefing procedure that you have a stronger association between the concept of violence and members of visible minorities? Can you think of other examples of when following principles of ethical research create challenging situations?
Can you think of an attitude (other than those related to prejudice) that would be difficult or impossible to measure by asking people directly?
What do you think is the difference between a manipulation check and a dependent variable?
Vocabulary
Anecdotal evidence

An argument that is based on personal experience and not considered reliable or representative.

Archival research

A type of research in which the researcher analyses records or archives instead of collecting data from live human participants.

Basking in reflected glory

The tendency for people to associate themselves with successful people or groups.

Big data

The analysis of large data sets.

Complex experimental designs

An experiment with two or more independent variables.

Confederate

An actor working with the researcher. Most often, this individual is used to deceive unsuspecting research participants. Also known as a "stooge."

Correlational research

A type of descriptive research that involves measuring the association between two variables, or how they go together.

Cover story

A fake description of the purpose and/or procedure of a study, used when deception is necessary in order to answer a research question.

Demand characteristics

Subtle cues that make participants aware of what the experimenter expects to find or how participants are expected to behave.

Dependent variable

The variable the researcher measures but does not manipulate in an experiment.

Ecological validity

The degree to which a study finding has been obtained under conditions that are typical for what happens in everyday life.

Electronically activated recorder (EAR)

A methodology where participants wear a small, portable audio recorder that intermittently records snippets of ambient sounds around them.

Experience sampling methods

Systematic ways of having participants provide samples of their ongoing behavior. Participants' reports are dependent (contingent) upon either a signal, pre-established intervals, or the occurrence of some event.

Field experiment

An experiment that occurs outside of the lab and in a real world situation.

Hypothesis

A logical idea that can be tested.

Implicit association test (IAT)

A computer-based categorization task that measures the strength of association between specific concepts over several trials.

Independent variable

The variable the researcher manipulates and controls in an experiment.

Laboratory environments

A setting in which the researcher can carefully control situations and manipulate variables.

Manipulation check

A measure used to determine whether or not the manipulation of the independent variable has had its intended effect on the participants.

Naturalistic observation

Unobtrusively watching people as they go about the business of living their lives.

Operationalize

How researchers specifically measure a concept.

Participant variable

The individual characteristics of research subjects - age, personality, health, intelligence, etc.

Priming

The process by which exposing people to one stimulus makes certain thoughts, feelings or behaviors more salient.

Random assignment

Assigning participants to receive different conditions of an experiment by chance.

Samples of convenience

Participants that have been recruited in a manner that prioritizes convenience over representativeness.

Scientific method

A method of investigation that includes systematic observation, measurement, and experiment, and the formulation, testing, and modification of hypotheses.

Social facilitation

When performance on simple or well-rehearsed tasks is enhanced when we are in the presence of others.

Social neuroscience

An interdisciplinary field concerned with identifying the neural processes underlying social behavior and cognition.

Social or behavioral priming

A field of research that investigates how the activation of one social concept in memory can elicit changes in behavior, physiology, or self-reports of a related social concept without conscious awareness.

Survey research

A method of research that involves administering a questionnaire to respondents in person, by telephone, through the mail, or over the internet.

Terror management theory (TMT)

A theory that proposes that humans manage the anxiety that stems from the inevitability of death by embracing frameworks of meaning such as cultural values and beliefs.

WEIRD cultures

Cultures that are western, educated, industrialized, rich, and democratic.
References
Archer, J. (2006). Cross-cultural differences in physical aggression between partners: A social-role analysis. Personality and Social Psychology Review, 10(2), 133-153. doi: 10.1207/s15327957pspr1002_3
Bargh, J. A., Chen, M., & Burrows, L. (1996). Automaticity of social behavior: Direct effects of trait construct and stereotype activation on action. Journal of Personality and Social Psychology, 71(2), 230-244. http://dx.doi.org/10.1037/0022-3514.71.2.230
Beck, E. M., & Tolnay, S. E. (1990). The killing fields of the Deep South: The market for cotton and the lynching of Blacks, 1882-1930. American Sociological Review, 55(4), 526-539.
Bushman, B. J., & Baumeister, R. F. (1998). Threatened egotism, narcissism, self-esteem, and direct and displaced aggression: does self-love or self-hate lead to violence? Journal of Personality and Social Psychology, 75(1), 219-229. http://dx.doi.org/10.1037/0022-3514.75.1.219
Cialdini, R. B., Borden, R. J., Thorne, A., Walker, M. R., Freeman, S., & Sloan, L. R. (1976). Basking in reflected glory: Three (football) field studies. Journal of Personality and Social Psychology, 34(3), 366-375. http://dx.doi.org/10.1037/0022-3514.34.3.366
Cohen, D., Nisbett, R. E., Bowdle, B. F. & Schwarz, N. (1996). Insult, aggression, and the southern culture of honor: An "experimental ethnography." Journal of Personality and Social Psychology, 70(5), 945-960. http://dx.doi.org/10.1037/0022-3514.70.5.945
Diener, E., & Oishi, S. (2000). Money and happiness: Income and subjective well-being across nations. In E. Diener & E. M. Suh (Eds.), Culture and subjective well-being (pp. 185-218). Cambridge, MA: MIT Press.
Dijksterhuis, A., & van Knippenberg, A. (1998). The relation between perception and behavior, or how to win a game of trivial pursuit. Journal of Personality and Social Psychology, 74(4), 865-877. http://dx.doi.org/10.1037/0022-3514.74.4.865
Eichstaedt, J. C., Schwartz, H. A., Kern, M. L., Park, G., Labarthe, D. R., Merchant, R. M., & Sap, M. (2015). Psychological language on twitter predicts county-level heart disease mortality. Psychological Science, 26(2), 159–169. doi: 10.1177/0956797614557867
Ferguson, M. J., & Mann, T. C. (2014). Effects of evaluation: An example of robust "social" priming. Social Cognition, 32, 33-46. doi: 10.1521/soco.2014.32.supp.33
Gosling, S. D., Vazire, S., Srivastava, S., & John, O. P. (2004). Should we trust web-based studies? A comparative analysis of six preconceptions about internet questionnaires. American Psychologist, 59(2), 93-104. http://dx.doi.org/10.1037/0003-066X.59.2.93
Greenwald, A. G., McGhee, D. E., & Schwartz, J. L. K. (1998). Measuring individual differences in implicit cognition: The implicit association test. Journal of Personality and Social Psychology, 74(6), 1464-1480. http://dx.doi.org/10.1037/0022-3514.74.6.1464
Greitemeyer, T., Kastenmüller, A., & Fischer, P. (2013). Romantic motives and risk-taking: An evolutionary approach. Journal of Risk Research, 16, 19-38. doi: 10.1080/13669877.2012.713388
Haney, C., Banks, C., & Zimbardo, P. (1973). Interpersonal dynamics in a simulated prison. International Journal of Criminology and Penology, 1, 69-97.
Harris, C. R., Coburn, N., Rohrer, D., & Pashler, H. (2013). Two failures to replicate high-performance-goal priming effects. PLoS ONE, 8(8): e72467. doi:10.1371/journal.pone.0072467
Henrich, J., Heine, S., & Norenzayan, A. (2010). The weirdest people in the world? Behavioral and Brain Sciences, 33(2-3), 61-83. http://dx.doi.org/10.1017/S0140525X0999152X
Hovland, C. I., & Sears, R. R. (1940). Minor studies of aggression: VI. Correlation of lynchings with economic indices. The Journal of Psychology, 9(2), 301-310. doi: 10.1080/00223980.1940.9917696
Isen, A. M., & Levin, P. F. (1972). Effect of feeling good on helping: Cookies and kindness. Journal of Personality and Social Psychology, 21(3), 384-388. http://dx.doi.org/10.1037/h0032317
Kramer, A. D. I., Guillory, J. E., & Hancock, J. T. (2014). Experimental evidence of massive-scale emotional contagion through social networks. Proceedings of the National Academy of Sciences, 111(24), 8788-8790. doi: 10.1073/pnas.1320040111
Larson, R. W., Richards, M. H., & Perry-Jenkins, M. (1994). Divergent worlds: the daily emotional experience of mothers and fathers in the domestic and public spheres. Journal of Personality and Social Psychology, 67(6), 1034-1046.
Milgram, S. (1963). Behavioral study of obedience. Journal of Abnormal and Social Psychology, 67(4), 371–378. doi: 10.1037/h0040525
Mitra, T., Counts, S., & Pennebaker, J. W. (2016). Understanding anti-vaccination attitudes in social media. Presentation at the Tenth International AAAI Conference on Web and Social Media. Retrieved from comp.social.gatech.edu/papers...cine.mitra.pdf
Nosek, B. A., Smyth, F. L., Sriram, N., Lindner, N. M., Devos, T., Ayala, A., ... & Kesebir, S. (2009). National differences in gender–science stereotypes predict national sex differences in science and math achievement. Proceedings of the National Academy of Sciences, 106(26), 10593-10597. doi: 10.1073/pnas.0809921106
Paolacci, G., Chandler, J., & Ipeirotis, P. G. (2010). Running experiments on Amazon Mechanical Turk. Judgment and Decision Making, 51(5), 411-419.
Peterson, R. A., & Merunka, D. R. (2014). Convenience samples of college students and research reproducibility. Journal of Business Research, 67(5), 1035-1041. doi: 10.1016/j.jbusres.2013.08.010
Pyszczynski, T., Solomon, S., & Greenberg, J. (2003). In the wake of 9/11: The psychology of terror. Washington, DC: American Psychological Association.
Pyszczynski, T., Wicklund, R. A., Floresku, S., Koch, H., Gauch, G., Solomon, S., & Greenberg, J. (1996). Whistling in the dark: Exaggerated consensus estimates in response to incidental reminders of mortality. Psychological Science, 7(6), 332-336. doi: 10.111/j.1467-9280.1996.tb00384.x
Radesky, J. S., Kistin, C. J., Zuckerman, B., Nitzberg, K., Gross, J., Kaplan-Sanoff, M., Augustyn, M., & Silverstein, M. (2014). Patterns of mobile device use by caregivers and children during meals in fast food restaurants. Pediatrics, 133(4), e843-849. doi: 10.1542/peds.2013-3703
Reifman, A. S., Larrick, R. P., & Fein, S. (1991). Temper and temperature on the diamond: The heat-aggression relationship in major league baseball. Personality and Social Psychology Bulletin, 17(5), 580-585. http://dx.doi.org/10.1177/0146167291175013
Rosenblatt, A., Greenberg, J., Solomon, S., Pyszczynski. T, & Lyon, D. (1989). Evidence for terror management theory I: The effects of mortality salience on reactions to those who violate or uphold cultural values. Journal of Personality and Social Psychology, 57(4), 681-690. http://dx.doi.org/10.1037/0022-3514.57.4.681
Sears, D. O. (1986). College sophomores in the laboratory: Influences of a narrow data base on social psychology's view of human nature. Journal of Personality and Social Psychology, 51(3), 515-530. http://dx.doi.org/10.1037/0022-3514.51.3.515
Shanks, D. R., Newell, B. R., Lee, E. H., Balakrishnan, D., Ekelund L., Cenac Z., … Moore, C. (2013). Priming intelligent behavior: An elusive phenomenon. PLoS ONE, 8(4): e56515. doi:10.1371/journal.pone.0056515
Stavrova, O., & Ehlebracht, D. (2016). Cynical beliefs about human nature and income: Longitudinal and cross-cultural analyses. Journal of Personality and Social Psychology, 110(1), 116-132. http://dx.doi.org/10.1037/pspp0000050
Stroebe, W. (2012). The truth about Triplett (1898), but nobody seems to care. Perspectives on Psychological Science, 7(1), 54-57. doi: 10.1177/1745691611427306
Triplett, N. (1898). The dynamogenic factors in pacemaking and competition. American Journal of Psychology, 9, 507-533.
Visser, P. S., Krosnick, J. A., & Lavrakas, P. (2000). Survey research. In H. T. Reis & C. M. Judd (Eds.), Handbook of research methods in social psychology (pp. 223-252). New York: Cambridge University Press.
de Zavala, A. G., Cislak, A., & Wesolowska, E. (2010). Political conservatism, need for cognitive closure, and intergroup hostility. Political Psychology, 31(4), 521-541. doi: 10.1111/j.1467-9221.2010.00767.x