1.3: Statistical Thinking
Last updated
Page ID

11929
\( \newcommand{\vecs}[1]{\overset { \scriptstyle \rightharpoonup} {\mathbf{#1}} } \) \( \newcommand{\vecd}[1]{\overset{-\!-\!\rightharpoonup}{\vphantom{a}\smash {#1}}} \)\(\newcommand{\id}{\mathrm{id}}\) \( \newcommand{\Span}{\mathrm{span}}\) \( \newcommand{\kernel}{\mathrm{null}\,}\) \( \newcommand{\range}{\mathrm{range}\,}\) \( \newcommand{\RealPart}{\mathrm{Re}}\) \( \newcommand{\ImaginaryPart}{\mathrm{Im}}\) \( \newcommand{\Argument}{\mathrm{Arg}}\) \( \newcommand{\norm}[1]{\| #1 \|}\) \( \newcommand{\inner}[2]{\langle #1, #2 \rangle}\) \( \newcommand{\Span}{\mathrm{span}}\) \(\newcommand{\id}{\mathrm{id}}\) \( \newcommand{\Span}{\mathrm{span}}\) \( \newcommand{\kernel}{\mathrm{null}\,}\) \( \newcommand{\range}{\mathrm{range}\,}\) \( \newcommand{\RealPart}{\mathrm{Re}}\) \( \newcommand{\ImaginaryPart}{\mathrm{Im}}\) \( \newcommand{\Argument}{\mathrm{Arg}}\) \( \newcommand{\norm}[1]{\| #1 \|}\) \( \newcommand{\inner}[2]{\langle #1, #2 \rangle}\) \( \newcommand{\Span}{\mathrm{span}}\)\(\newcommand{\AA}{\unicode[.8,0]{x212B}}\)
Define basic elements of a statistical investigation.
Describe the role of p-values and confidence intervals in statistical inference.
Describe the role of random sampling in generalizing conclusions from a sample to a population.
Describe the role of random assignment in drawing cause-and-effect conclusions.
Critique statistical studies.
Introduction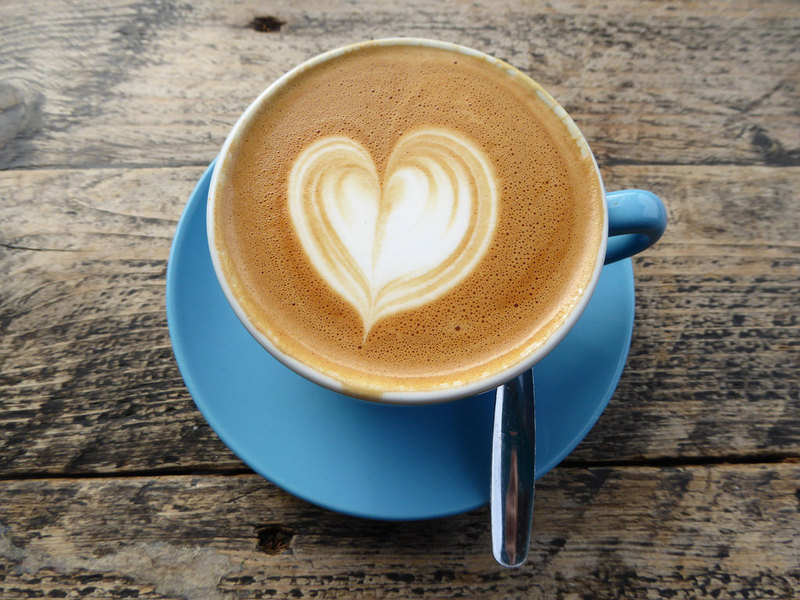 Key components to a statistical investigation are:
Planning the study: Start by asking a testable research question and deciding how to collect data. For example, how long was the study period of the coffee study? How many people were recruited for the study, how were they recruited, and from where? How old were they? What other variables were recorded about the individuals, such as smoking habits, on the comprehensive lifestyle questionnaires? Were changes made to the participants' coffee habits during the course of the study?
Examining the data: What are appropriate ways to examine the data? What graphs are relevant, and what do they reveal? What descriptive statistics can be calculated to summarize relevant aspects of the data, and what do they reveal? What patterns do you see in the data? Are there any individual observations that deviate from the overall pattern, and what do they reveal? For example, in the coffee study, did the proportions differ when we compared the smokers to the non-smokers?
Inferring from the data: What are valid statistical methods for drawing inferences "beyond" the data you collected? In the coffee study, is the 10%–15% reduction in risk of death something that could have happened just by chance?
Drawing conclusions: Based on what you learned from your data, what conclusions can you draw? Who do you think these conclusions apply to? (Were the people in the coffee study older? Healthy? Living in cities?) Can you draw a cause-and-effect conclusion about your treatments? (Are scientists now saying that the coffee drinking is the cause of the decreased risk of death?)
Distributional Thinking

Data vary. More specifically, values of a variable (such as reading level of a cancer patient or readability level of a cancer pamphlet) vary.
Analyzing the pattern of variation, called the distribution of the variable, often reveals insights.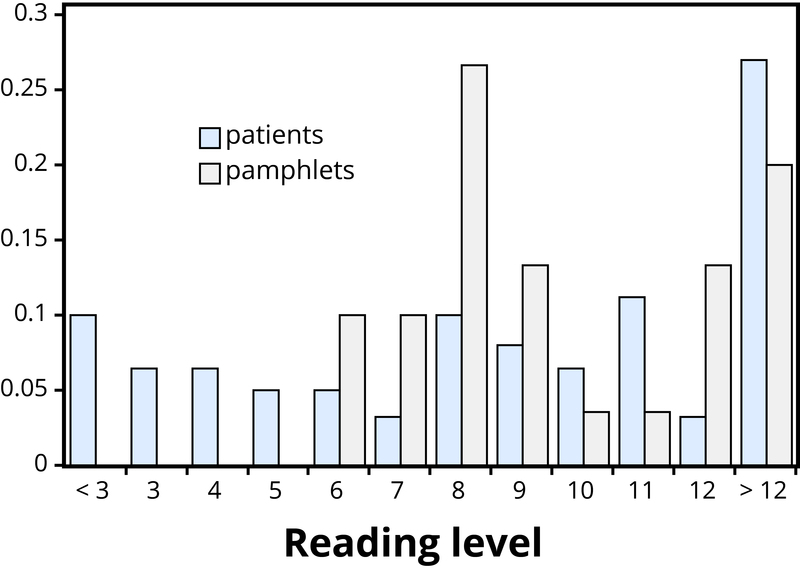 Statistical Significance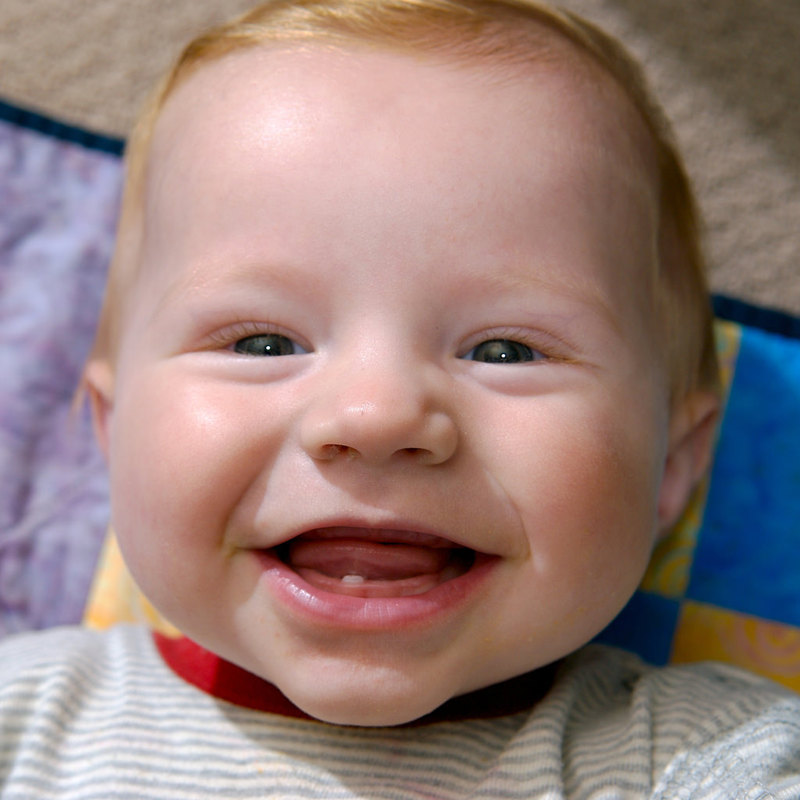 Generalizability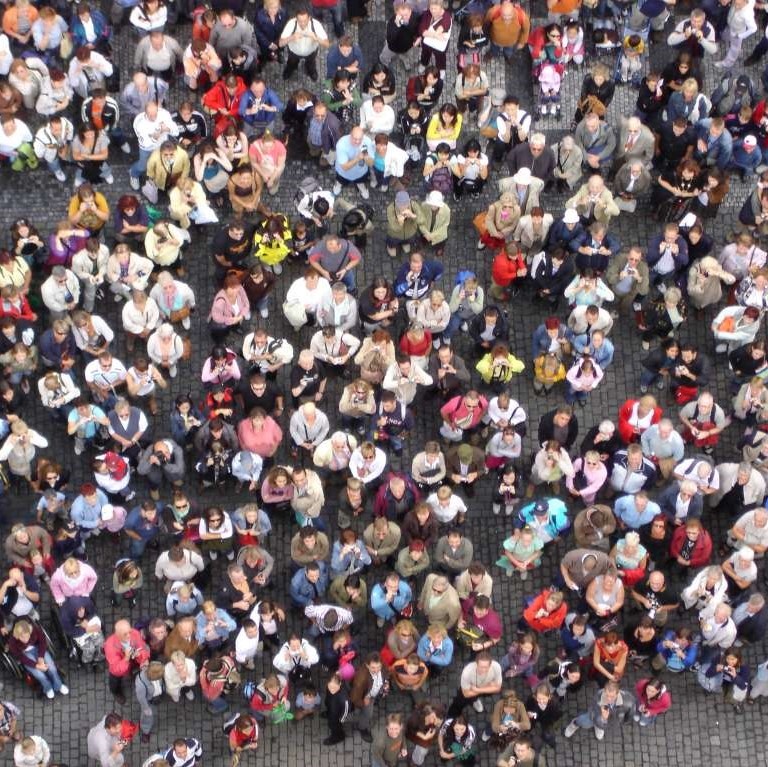 Cause and Effect Conclusions

Conclusion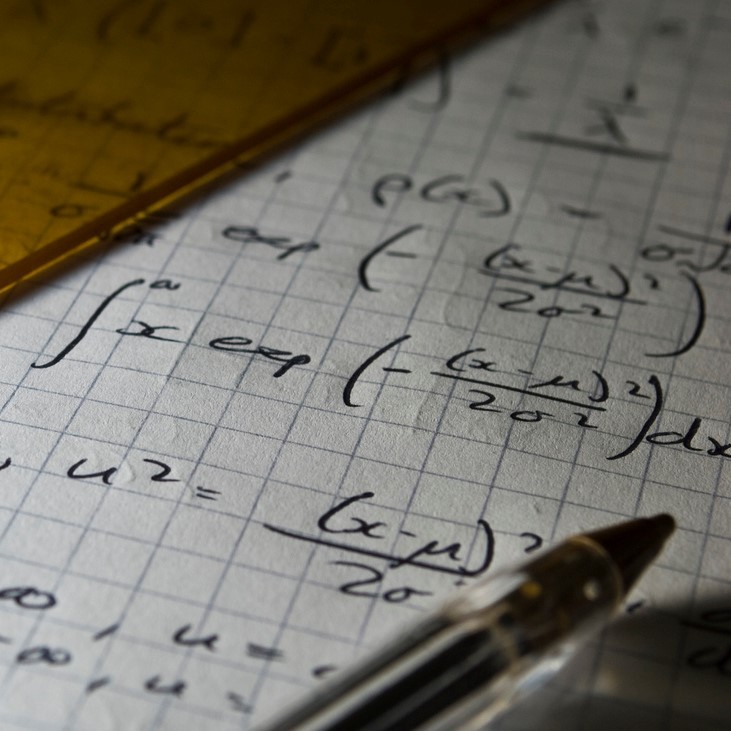 This was a 14-year study conducted by researchers at the National Cancer Institute.
The results were published in the June issue of the New England Journal of Medicine, a respected, peer-reviewed journal.
The study reviewed coffee habits of more than 402,000 people ages 50 to 71 from six states and two metropolitan areas. Those with cancer, heart disease, and stroke were excluded at the start of the study. Coffee consumption was assessed once at the start of the study.
About 52,000 people died during the course of the study.
People who drank between two and five cups of coffee daily showed a lower risk as well, but the amount of reduction increased for those drinking six or more cups.
The sample sizes were fairly large and so the p-values are quite small, even though percent reduction in risk was not extremely large (dropping from a 12% chance to about 10%–11%).
Whether coffee was caffeinated or decaffeinated did not appear to affect the results.
This was an observational study, so no cause-and-effect conclusions can be drawn between coffee drinking and increased longevity, contrary to the impression conveyed by many news headlines about this study. In particular, it's possible that those with chronic diseases don't tend to drink coffee.
Outside Resources
Apps: Interactive web applets for teaching and learning statistics include the collection at

P-Value extravaganza

Web: Inter-university Consortium for Political and Social Research

Web: The Consortium for the Advancement of Undergraduate Statistics
Discussion Questions
Find a recent research article in your field and answer the following: What was the primary research question? How were individuals selected to participate in the study? Were summary results provided? How strong is the evidence presented in favor or against the research question? Was random assignment used? Summarize the main conclusions from the study, addressing the issues of statistical significance, statistical confidence, generalizability, and cause and effect. Do you agree with the conclusions drawn from this study, based on the study design and the results presented?
Is it reasonable to use a random sample of 1,000 individuals to draw conclusions about all U.S. adults? Explain why or why not.
Vocabulary
Cause-and-effect

Related to whether we say one variable is causing changes in the other variable, versus other variables that may be related to these two variables.

Confidence interval

An interval of plausible values for a population parameter; the interval of values within the margin of error of a statistic.

Distribution

The pattern of variation in data.

Generalizability

Related to whether the results from the sample can be generalized to a larger population.

Margin of error

The expected amount of random variation in a statistic; often defined for 95% confidence level.

Parameter

A numerical result summarizing a population (e.g., mean, proportion).

Population

A larger collection of individuals that we would like to generalize our results to.

P-value

The probability of observing a particular outcome in a sample, or more extreme, under a conjecture about the larger population or process.

Random assignment

Using a probability-based method to divide a sample into treatment groups.

Random sampling

Using a probability-based method to select a subset of individuals for the sample from the population.

Sample

The collection of individuals on which we collect data.

Statistic

A numerical result computed from a sample (e.g., mean, proportion).

Statistical significance

A result is statistically significant if it is unlikely to arise by chance alone.
References
Amabile, T. (1985). Motivation and creativity: Effects of motivational orientation on creative writers. Journal of Personality and Social Psychology, 48(2), 393–399.
Freedman, N. D., Park, Y., Abnet, C. C., Hollenbeck, A. R., & Sinha, R. (2012). Association of coffee drinking with total and cause-specific mortality. New England Journal of Medicine, 366, 1891–1904.
Hamlin, J. K., Wynn, K., & Bloom, P. (2007). Social evaluation by preverbal infants. Nature, 452(22), 557–560.
Ramsey, F., & Schafer, D. (2002). The statistical sleuth: A course in methods of data analysis. Belmont, CA: Duxbury.
Short, T., Moriarty, H., & Cooley, M. E. (1995). Readability of educational materials for patients with cancer. Journal of Statistics Education, 3(2).
Stanovich, K. (2013). How to think straight about psychology (10th ed.). Upper Saddle River, NJ: Pearson.