6.4: Adolescent Development
Last updated
Page ID

10630
\( \newcommand{\vecs}[1]{\overset { \scriptstyle \rightharpoonup} {\mathbf{#1}} } \) \( \newcommand{\vecd}[1]{\overset{-\!-\!\rightharpoonup}{\vphantom{a}\smash {#1}}} \)\(\newcommand{\id}{\mathrm{id}}\) \( \newcommand{\Span}{\mathrm{span}}\) \( \newcommand{\kernel}{\mathrm{null}\,}\) \( \newcommand{\range}{\mathrm{range}\,}\) \( \newcommand{\RealPart}{\mathrm{Re}}\) \( \newcommand{\ImaginaryPart}{\mathrm{Im}}\) \( \newcommand{\Argument}{\mathrm{Arg}}\) \( \newcommand{\norm}[1]{\| #1 \|}\) \( \newcommand{\inner}[2]{\langle #1, #2 \rangle}\) \( \newcommand{\Span}{\mathrm{span}}\) \(\newcommand{\id}{\mathrm{id}}\) \( \newcommand{\Span}{\mathrm{span}}\) \( \newcommand{\kernel}{\mathrm{null}\,}\) \( \newcommand{\range}{\mathrm{range}\,}\) \( \newcommand{\RealPart}{\mathrm{Re}}\) \( \newcommand{\ImaginaryPart}{\mathrm{Im}}\) \( \newcommand{\Argument}{\mathrm{Arg}}\) \( \newcommand{\norm}[1]{\| #1 \|}\) \( \newcommand{\inner}[2]{\langle #1, #2 \rangle}\) \( \newcommand{\Span}{\mathrm{span}}\)\(\newcommand{\AA}{\unicode[.8,0]{x212B}}\)
By Jennifer Lansford
Describe major features of physical, cognitive, and social development during adolescence.
Understand why adolescence is a period of heightened risk taking.
Be able to explain sources of diversity in adolescent development.
Adolescence Defined
Physical Changes
Cognitive Changes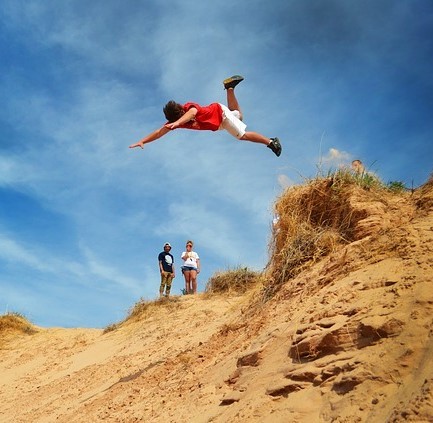 Social Changes
Parents
Peers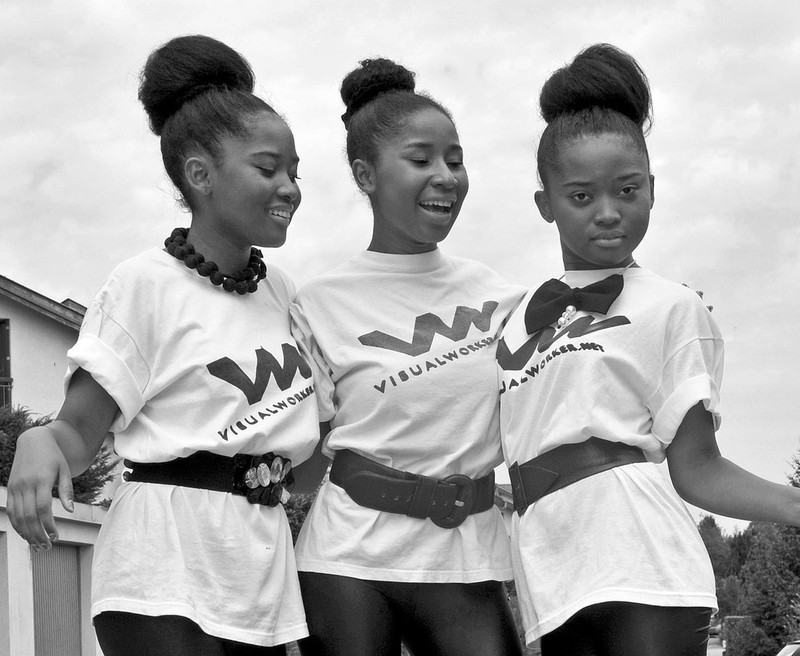 Romantic relationships
Behavioral and Psychological Adjustment
Identity formation
Aggression and antisocial behavior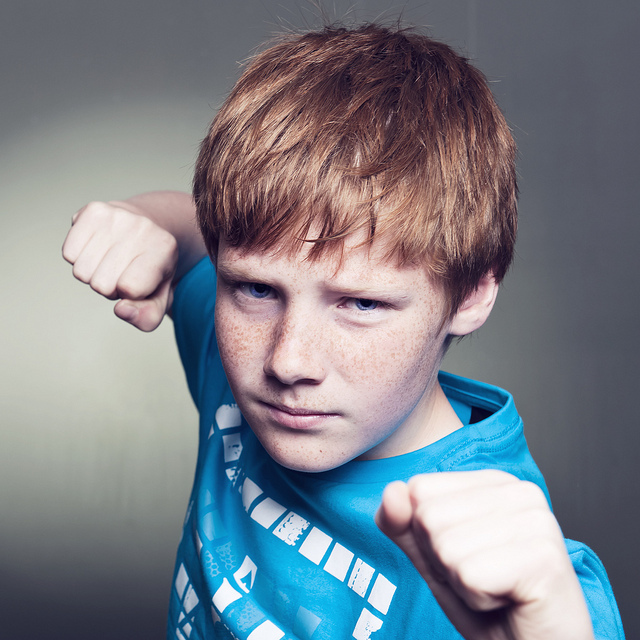 Anxiety and depression
Academic achievement
Diversity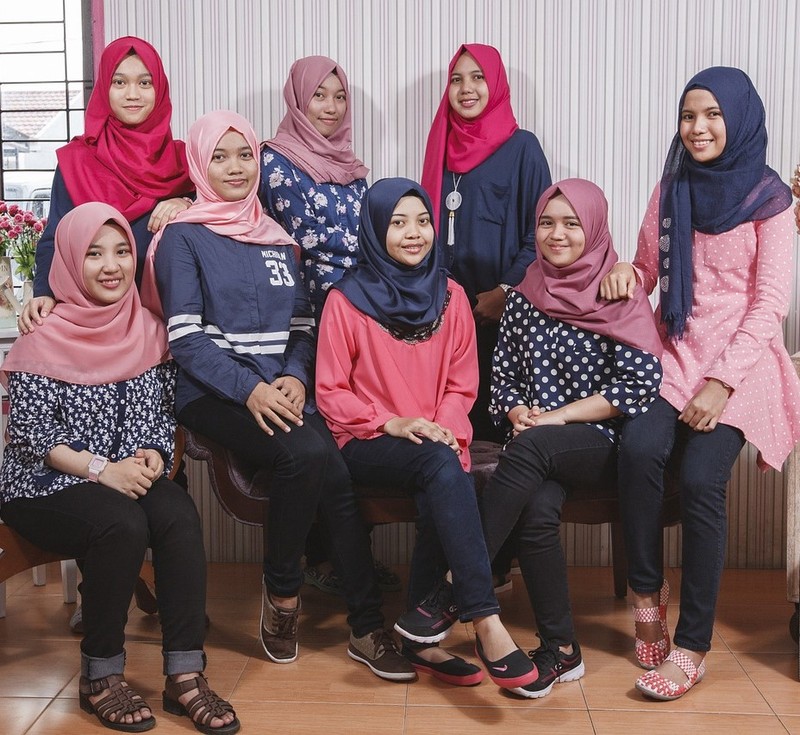 Conclusions
Outside Resources
Podcasts: Society for Research on Adolescence website with links to podcasts on a variety of topics, from autonomy-relatedness in adolescence, to the health ramifications of growing up in the United States.

www.s-r-a.org/sra-news/podcasts

Study: The National Longitudinal Study of Adolescent to Adult Health (Add Health) is a longitudinal study of a nationally representative sample of adolescents in grades 7-12 in the United States during the 1994-95 school year. Add Health combines data on respondents' social, economic, psychological and physical well-being with contextual data on the family, neighborhood, community, school, friendships, peer groups, and romantic relationships.

Video: This is a series of TED talks on topics from the mysterious workings of the adolescent brain, to videos about surviving anxiety in adolescence.

Web: UNICEF website on adolescents around the world. UNICEF provides videos and other resources as part of an initiative to challenge common preconceptions about adolescence.
Discussion Questions
What can parents do to promote their adolescents' positive adjustment?
In what ways do changes in brain development and cognition make adolescents particularly susceptible to peer influence?
How could interventions designed to prevent or reduce adolescents' problem behavior be developed to take advantage of what we know about adolescent development?
Reflecting on your own adolescence, provide examples of times when you think your experience was different from those of your peers as a function of something unique about you.
In what ways was your experience of adolescence different from your parents' experience of adolescence? How do you think adolescence may be different 20 years from now?
Vocabulary
Crowds

Adolescent peer groups characterized by shared reputations or images.

Deviant peer contagion

The spread of problem behaviors within groups of adolescents.

Differential susceptibility

Genetic factors that make individuals more or less responsive to environmental experiences.

Foreclosure

Individuals commit to an identity without exploration of options.

Homophily

Adolescents tend to associate with peers who are similar to themselves.

Identity achievement

Individuals have explored different options and then made commitments.

Identity diffusion

Adolescents neither explore nor commit to any roles or ideologies.

Moratorium

State in which adolescents are actively exploring options but have not yet made identity commitments.

Psychological control

Parents' manipulation of and intrusion into adolescents' emotional and cognitive world through invalidating adolescents' feelings and pressuring them to think in particular ways.
References
American Psychiatric Association. (2013). Diagnostic and statistical manual of mental disorders (5th ed.). Arlington, VA: American Psychiatric Publishing.
Arnett, J. J. (2000). Emerging adulthood: A theory of development from the late teens through the twenties. American Psychologist, 55, 469–480.
Barber, B. K. (1996). Parental psychological control: Revisiting a neglected construct. Child Development, 67, 3296–3319.
Belsky, J., & Pluess, M. (2009). Beyond diathesis-stress: Differential susceptibility to environmental influences. Psychological Bulletin, 135, 885–908.
Brown, B. B., & Larson, J. (2009). Peer relationships in adolescence. In R. M. Lerner & L. Steinberg (Eds.), Handbook of adolescent psychology (pp. 74–103). New York, NY: Wiley.
Connolly, J., Furman, W., & Konarski, R. (2000). The role of peers in the emergence of heterosexual romantic relationships in adolescence. Child Development, 71, 1395–1408.
Dick, D. M., Meyers, J. L., Latendresse, S. J., Creemers, H. E., Lansford, J. E., … Huizink, A. C. (2011). CHRM2, parental monitoring, and adolescent externalizing behavior: Evidence for gene-environment interaction. Psychological Science, 22, 481–489.
Dishion, T. J., & Tipsord, J. M. (2011). Peer contagion in child and adolescent social and emotional development. Annual Review of Psychology, 62, 189–214.
Eccles, J. S., & Roeser, R. W. (2011). Schools as developmental contexts during adolescence. Journal of Research on Adolescence, 21, 225–241.
Erikson, E. H. (1968). Identity, youth, and crisis. New York, NY: Norton.
Furman, W., & Shaffer, L. (2003). The role of romantic relationships in adolescent development. In P. Florsheim (Ed.), Adolescent romantic relations and sexual behavior: Theory, research, and practical implications (pp. 3–22). Mahwah, NJ: Erlbaum.
Lerner, R. M., & Steinberg, L. (Eds.). (2009). Handbook of adolescent psychology. New York, NY: Wiley.
Marcia, J. E. (1966). Development and validation of ego identity status. Journal of Personality and Social Psychology, 3, 551–558.
Moffitt, T. E. (1993). Adolescence-limited and life course persistent antisocial behavior: Developmental taxonomy. Psychological Review, 100, 674–701.
Patterson, G. R. (1982). Coercive family process. Eugene, OR: Castalia Press.
Phinney, J. (1989). Stages of ethnic identity in minority group adolescents. Journal of Early Adolescence, 9, 34–49.
Rudolph, K. D. (2009). The interpersonal context of adolescent depression. In S. Nolen-Hoeksema & L. M. Hilt (Eds.), Handbook of depression in adolescents (pp. 377–418). New York, NY: Taylor and Francis.
Russell, S. T., Clarke, T. J., & Clary, J. (2009). Are teens "post-gay"? Contemporary adolescents' sexual identity labels. Journal of Youth and Adolescence, 38, 884–890.
Stattin, H., & Kerr, M. (2000). Parental monitoring: A reinterpretation. Child Development, 71, 1072–1085.
Steinberg, L. (2013). Adolescence (10th ed.). New York, NY: McGraw-Hill.
Steinberg, L. (2008). A social neuroscience perspective on adolescent risk-taking. Developmental Review, 28, 78–106.